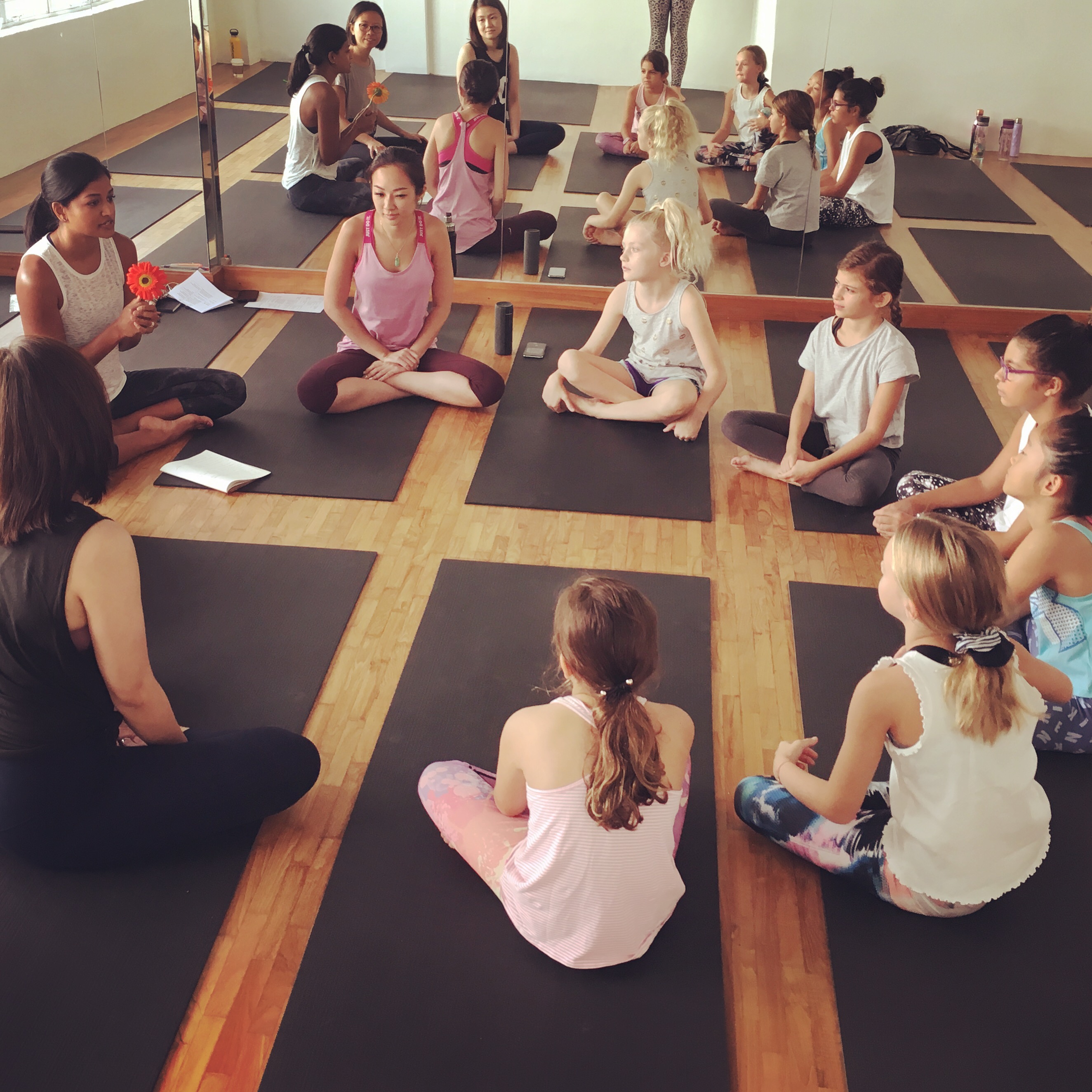 "Laura at Divine Light Yoga has a wealth of yoga experience and working with children is incredible.

The online training was easily accessible and I found the sessions really interesting and informative. Laura has been incredibly supportive and clearly has a passion for sharing yoga with communities worldwide.

I would definitely recommend this training, it has changed my life".

- Nikki, Primary School Teacher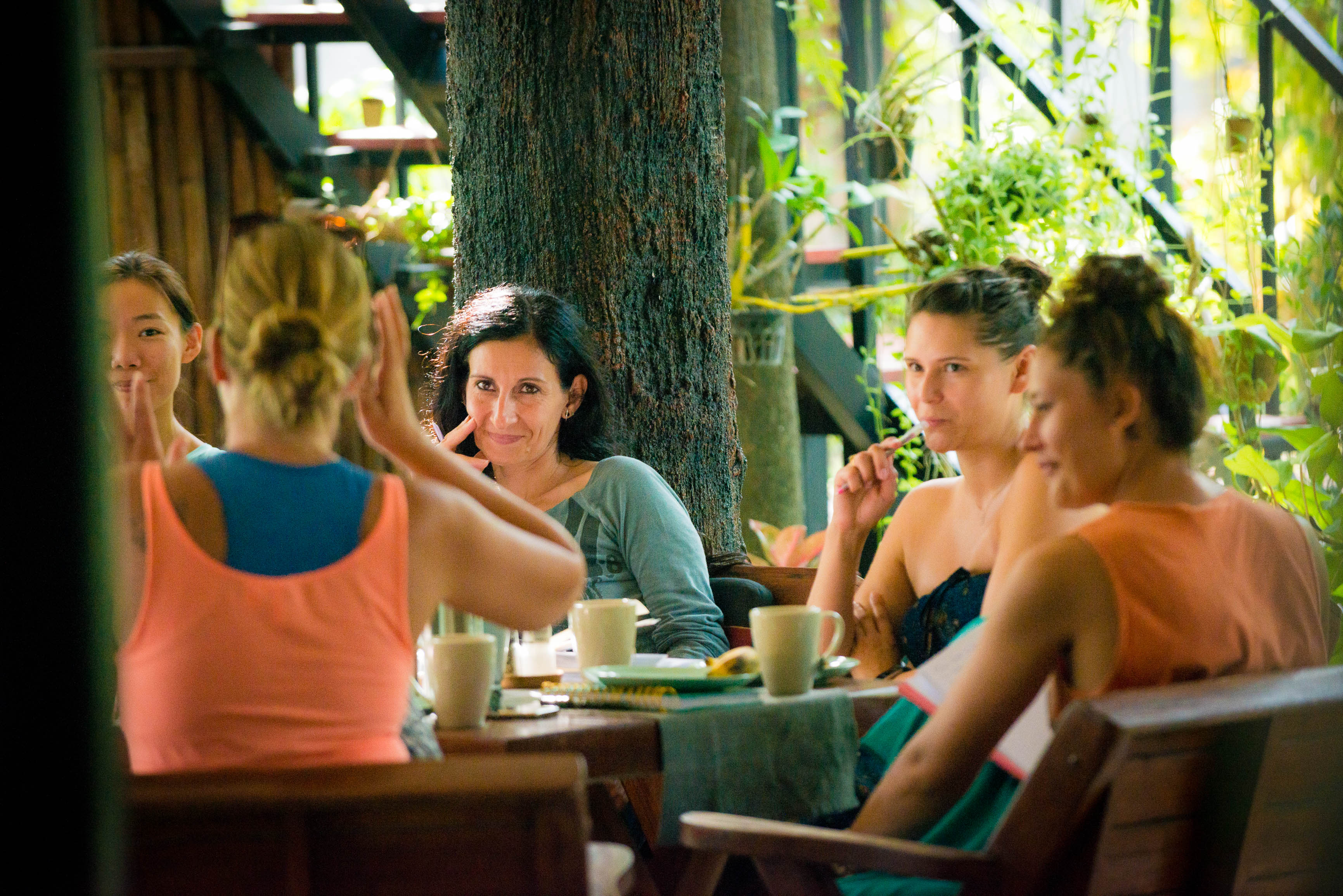 "Highly recommend this course to any parent, care giver, educator or anyone who works with the children and teens.

Laura is an amazing teacher who is passionate about yoga. Most importantly, she is a generous soul who shares all her skills and knowledge about kids' yoga, which enable us to support the children's well-being, emotional and mental growth! I am grateful to finally complete the course and look forward to living the next kids' yoga teaching journey".

- Grace, Teacher
This training really is for you if;

You want to empower children and young people to become mentally strong, resilient, emotionally balanced, self-aware, connected and confident in their own body
You want to support children in becoming creative, open-minded, accepting, compassionate individuals
You see a need for social change in the world, your local community and in children's individual lives
You want to create an emotionally safe space for children and teens to express their thoughts, feelings and ideas freely
You want to share essential tools with children and teens to self-regulate and heal themselves independently
You want to share concepts and ideas of gratitude, self-worth, awareness, respect, empathy, connection and community

WHAT YOU'LL RECEIVE FROM THE FREE TRIAL COURSE

Access to on-demand workshops from our Yoga Alliance Registered Children's Yoga Teacher Training

Workshop: Therapeutic Yoga Techniques for Children and Teen's With Anxiety

Workshop: Yoga for Children in the Early Years (3-7 Years)

Live Q&A recording with Laura answering questions about Children's Yoga, Meditation & Mindfulness
Sample assignments so that you know what to expect for our Teacher Training assignments
Workshop: Creating & Leading Visualisations for Children & Teens

Workshop: Eliminating Disruptive Behaviour in Your Children's Yoga Classes
Lesson plans, meditation scripts and printable resources for kids yoga

Access to our Private Pop-Up Facebook Group where you can connect with other teachers and parents, and can access exclusive resources and support from Laura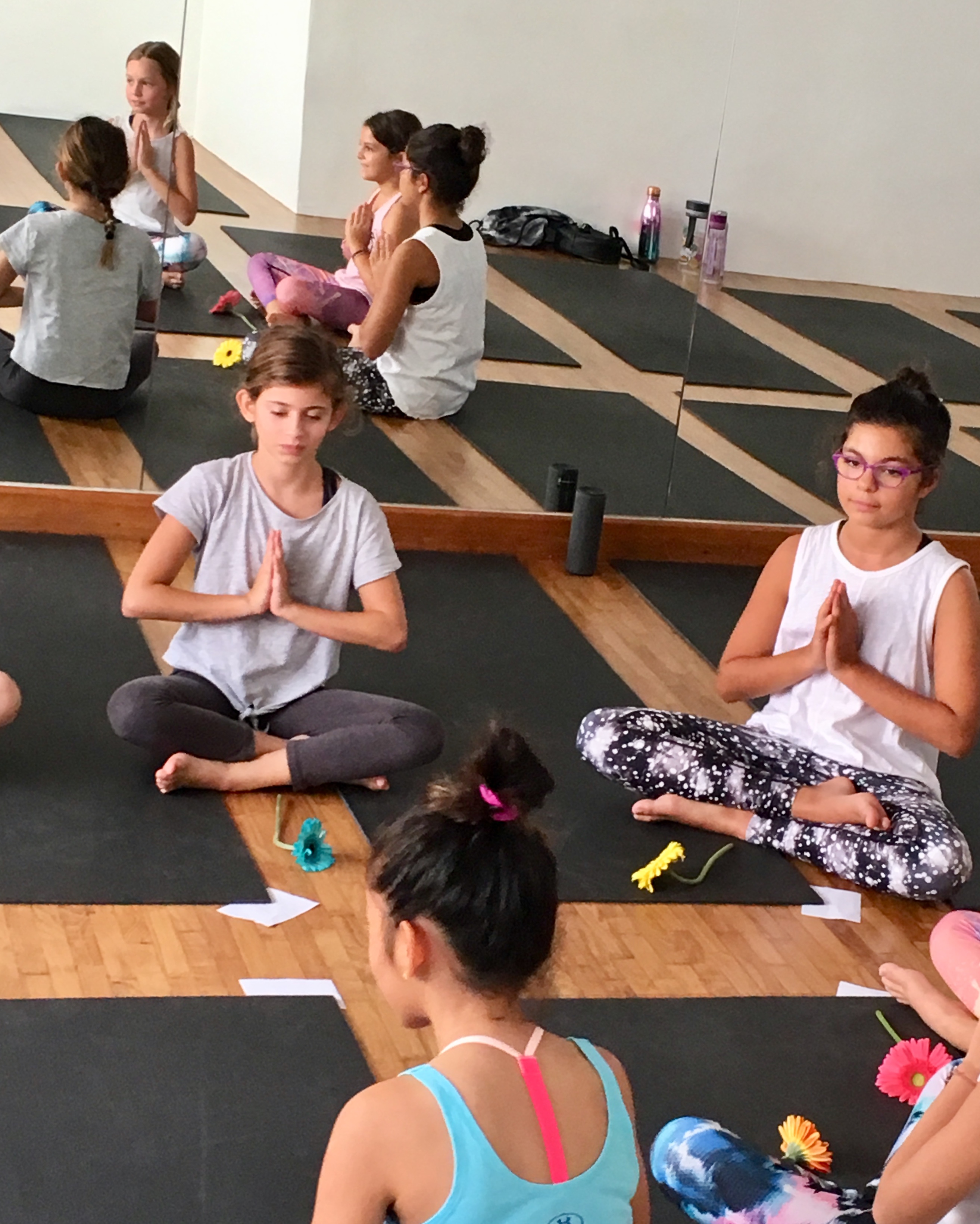 "Laura is brilliant. She is very approachable and knowledgeable. She is very easy to listen to and the workshop was well laid out, well planned and brilliantly delivered" - Zeina, Yoga Teacher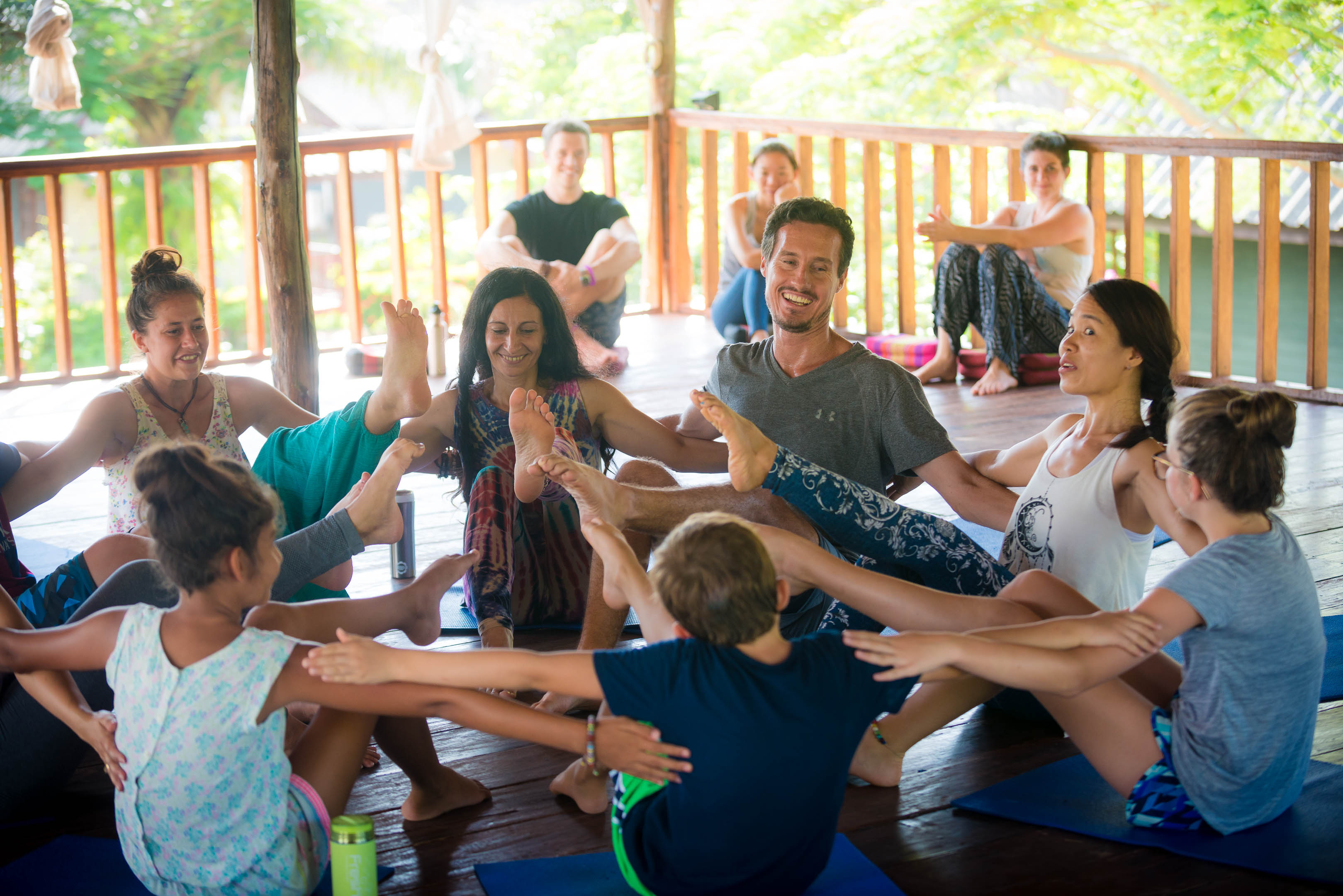 "I took away so many practical tools I could implement straight away.

Laura also encouraged us to consider groups who we would like to work with and how we might market this. I couldn't join live but the recordings were easy to access.

Thank you so much! I can really see the benefit with the children and families who I work with".
- Steph, Play Therapist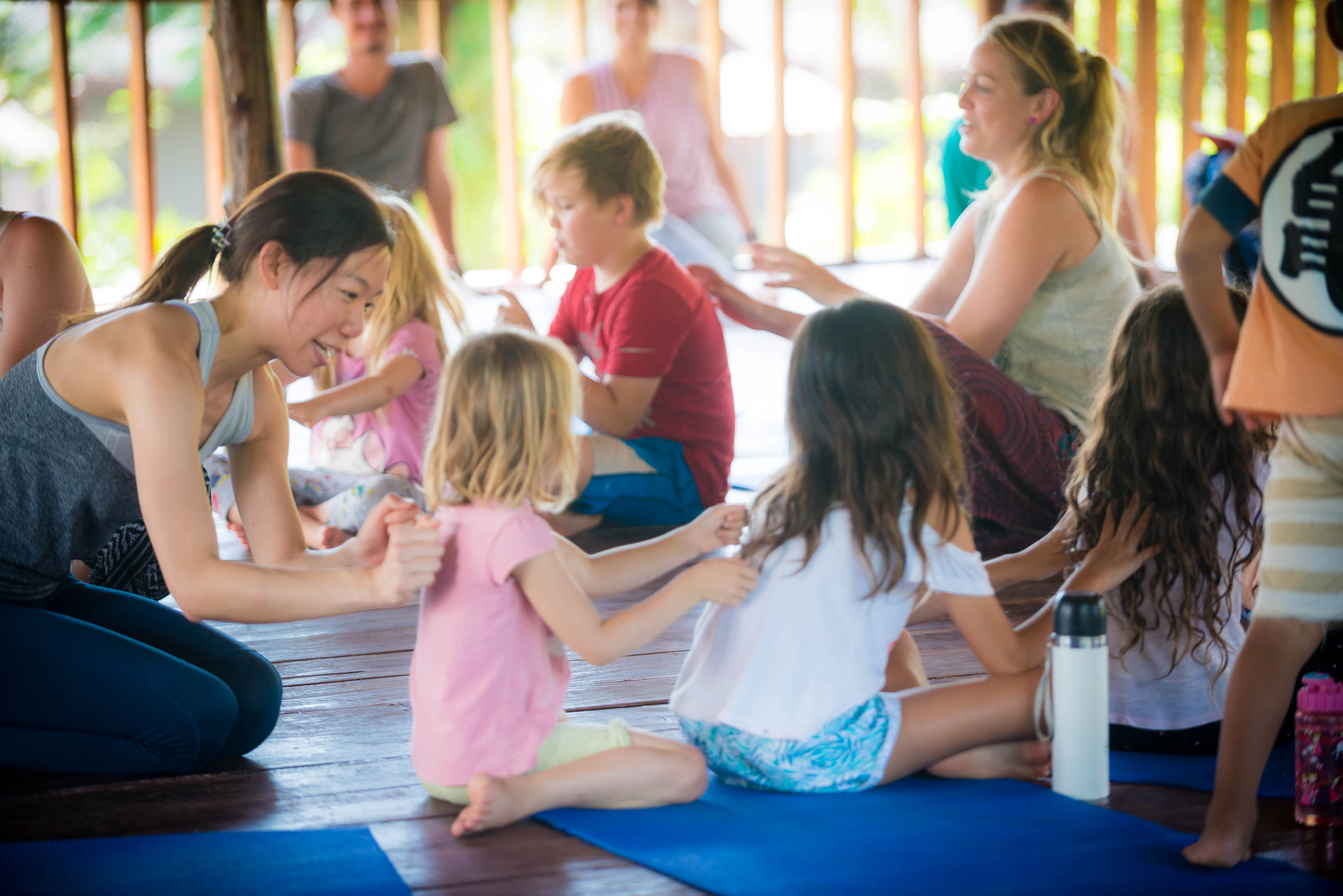 "What an amazing course this was. I feel truly blessed to have found Laura.
I joined this program initially to help me improve as a parent. Not only have I learned that, I have also learned many things about myself, kids and teens and much much more. This course is an amazing journey.
Thank you Laura for always being so honest and real."

- Kaushi, Parent

THE CURRICULUM OF THE TRIAL COURSE

Through interactive workshops, experiential activities, brainstorming sessions and individual assignments we will explore:
Techniques and activities to introduce breath-work that will support children's mental health and well-being during every day experiences such as anxiety, sleep difficulties, overwhelm and hyper-activity
A range of classic and more creative, age-appropriate yoga poses and sequences, and how to teach this to the 3-7 year old age group in an interactive and engaging way
Safe practice when teaching yoga poses - what is developmental and age-appropriate and what to avoid with young children
Creative meditations , including visualisations and moving meditations so that you will feel confident to share a range of different meditation techniques to children or teens that are tailored towards their needs or interests
Behaviour management in the yoga class so that you can feel confident to manage a group of children, in a positive and playful manner that enhances their social and behaviour skills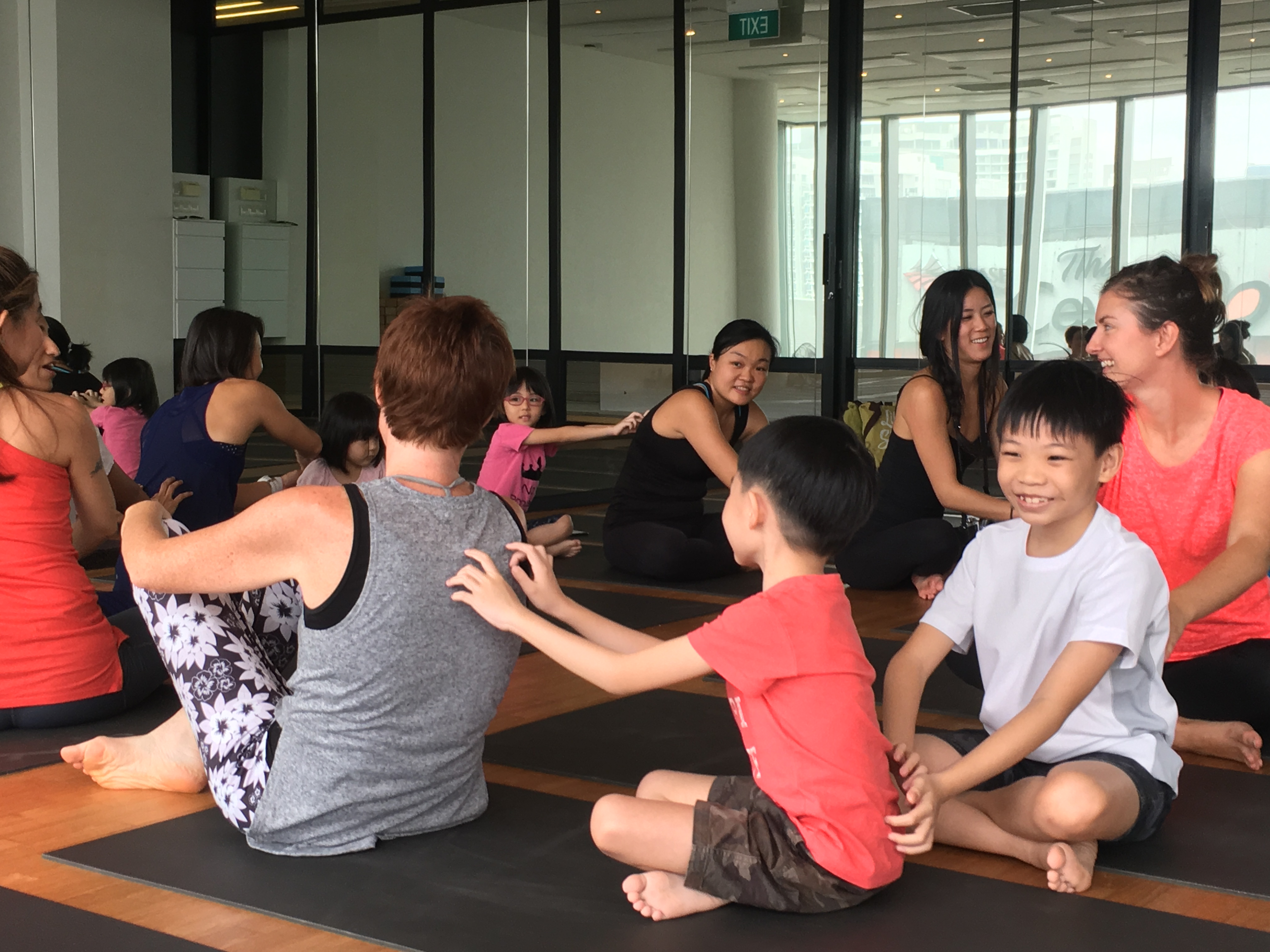 "I gave one of Laura's free courses a go and I was hooked!

I learned so much in that 45 minutes that I couldn't wait for more. I completed Laura's 95-hour yoga course in December 2020.

The course was interactive, soooo informative, fun and I met the most amazing people on it. I felt completely ready to teach yoga to children and have been doing so online for the last three weeks".

- Annika, Parent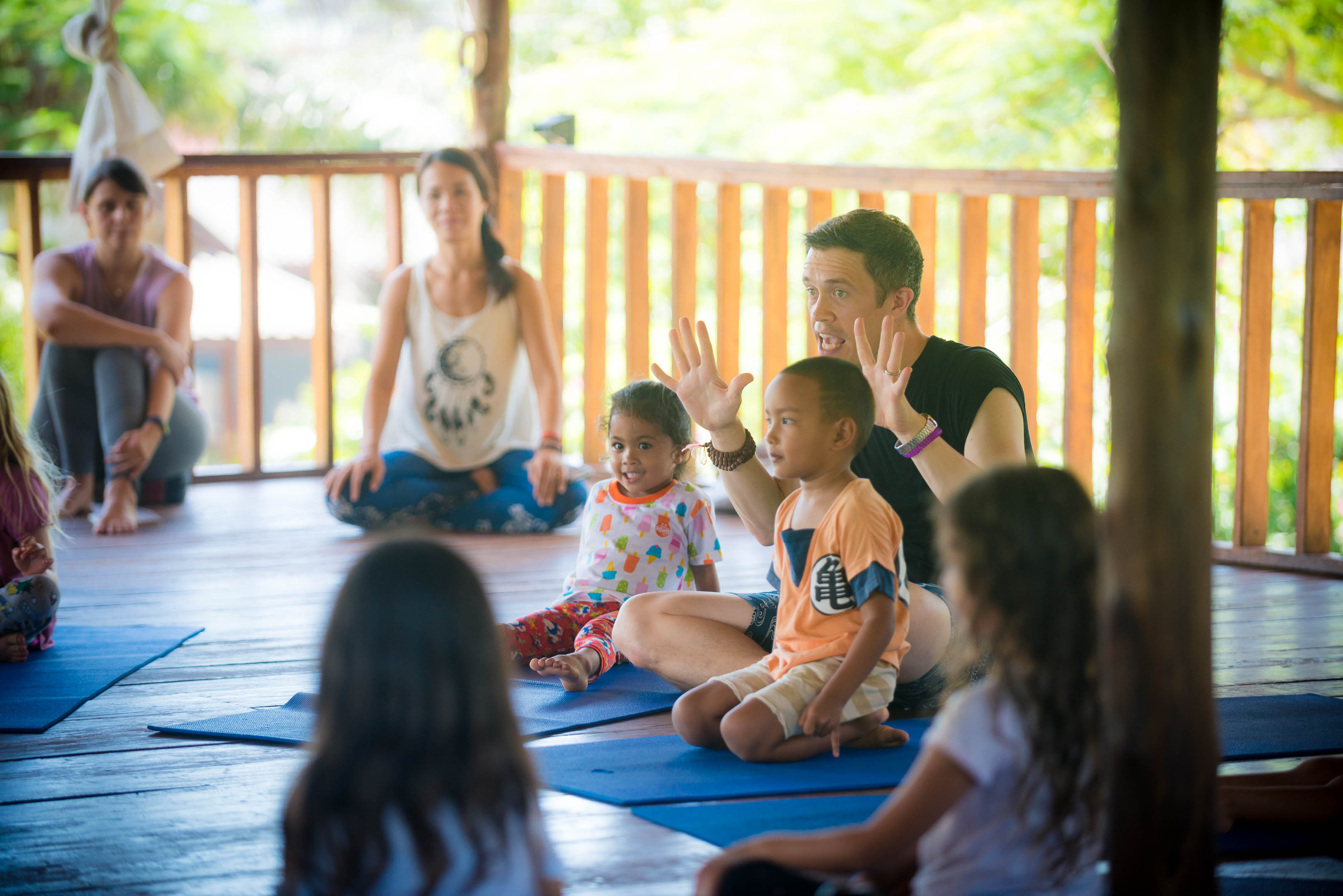 "Firstly, I would like to say that Laura is a fantastic, caring and knowledgeable teacher. I learned so much over the course, all of which I now feel confident to instantly use to teach my own children's yoga and meditation classes.
Laura instantly made me feel at ease and part of the group, all of whom arrived with a range of multicultural teaching and yoga experience. Her considerable depth of knowledge and practical experience of yoga, meditation, child development, teaching across the age ranges and pedagogical methods were instantly apparent and confidently communicated to each member of the group.
Laura made sure that there were many opportunities to practically apply what we were learning within the group and within a class with the local children.
If you are thinking of attending one of Laura's courses, do not hesitate. It will be the journey of a lifetime both for yourself and for the children you will teach afterwards."
-Alex, Early Years Educator
You'll absolutely LOVE this training if:

You LOVE to sing, dance, play, share, learn, reflect and connect

You LOVE to be part of a supportive, conscious community in which you can feel empowered and inspired as well as empowering and inspiring others with your stories, experiences and mindful actions and words

You LOVE shared learning environments

You LOVE to connect new people from a variety of backgrounds, cultures and countries

You see and feel a need for change in your family, your community and the world as a whole and you want to step up and make that change through the healing affects of yoga and mindfulness

You have a deep connection to yoga or a real curiosity to delve deeper into yoga, meditation and mindfulness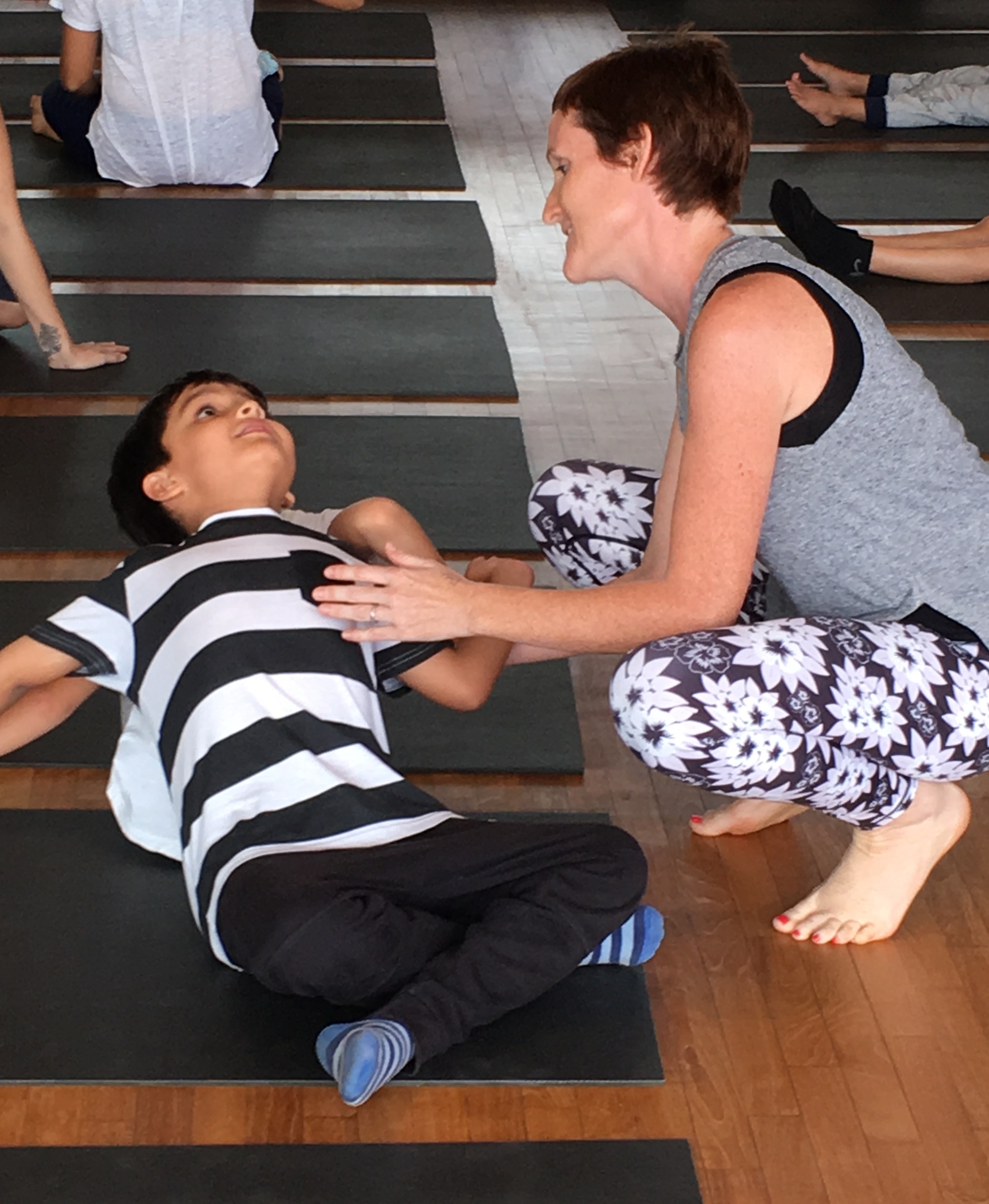 " Laura's approach is creative, relevant, holistic and fun. You will leave with a deeper appreciation of what children's yoga can look like and why it is so important!

Laura is one of the most positive, knowledgeable and encouraging teachers I have ever met. Do it!"

- Caroline, Primary School Teacher, Ireland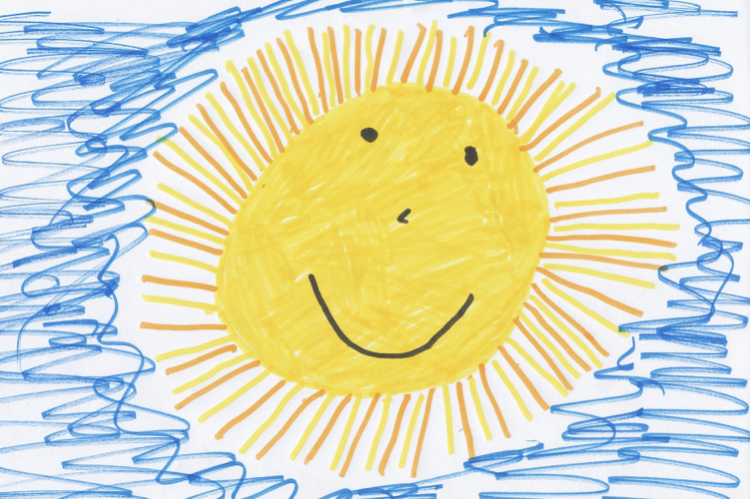 "If anyone is thinking of this kind of training DO IT NOW!!
Content,class timings,support throughout , all brilliant! As well as the lovely Laura you will connect with wonderful souls from all over the world all sharing their knowledge.
Be prepared to get inspired,motivated, educated, to laugh, get pulled right out of your comfort zone and be wrapped up in warm,kind , extremely friendly little bubble.
Can not recommend enough! GO ON DO IT!"
- Christine, Founder of Sunkids Yoga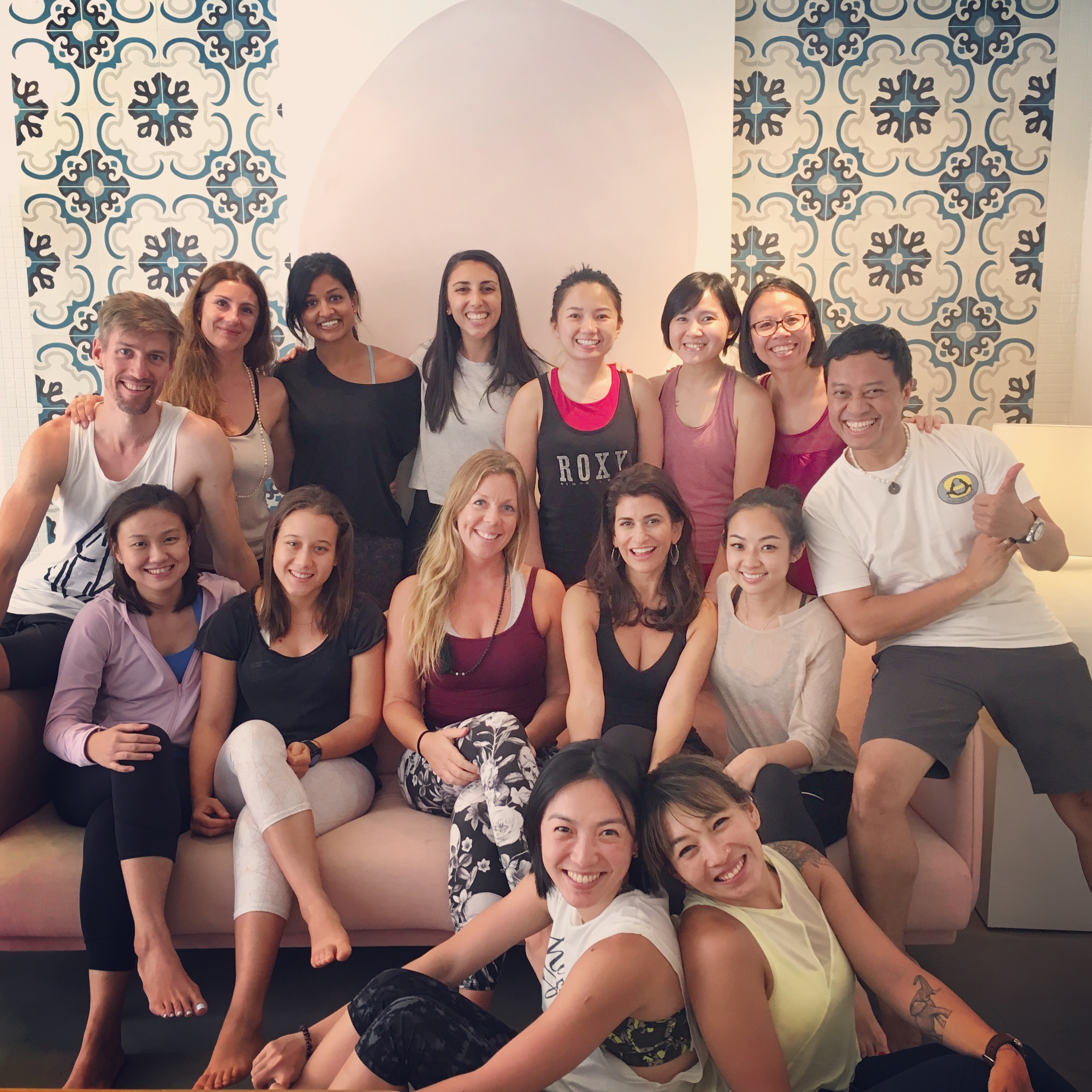 " It was refreshing, enlightening and inspiring to work with someone who is so passionate about Yoga and Mindfulness, but that also has the educational background and ability to inspire teachers to adopt it in a meaningful, realistic and age-appropriate way in their daily classroom routine.

Laura ensured that, following each session, where a new principle or practice had been introduced, she facilitated, guided and supported group discussions around how it can be embedded in the everyday classroom schedule. "

- Sarah, Deputy Head Teacher of a Primary School in Dubai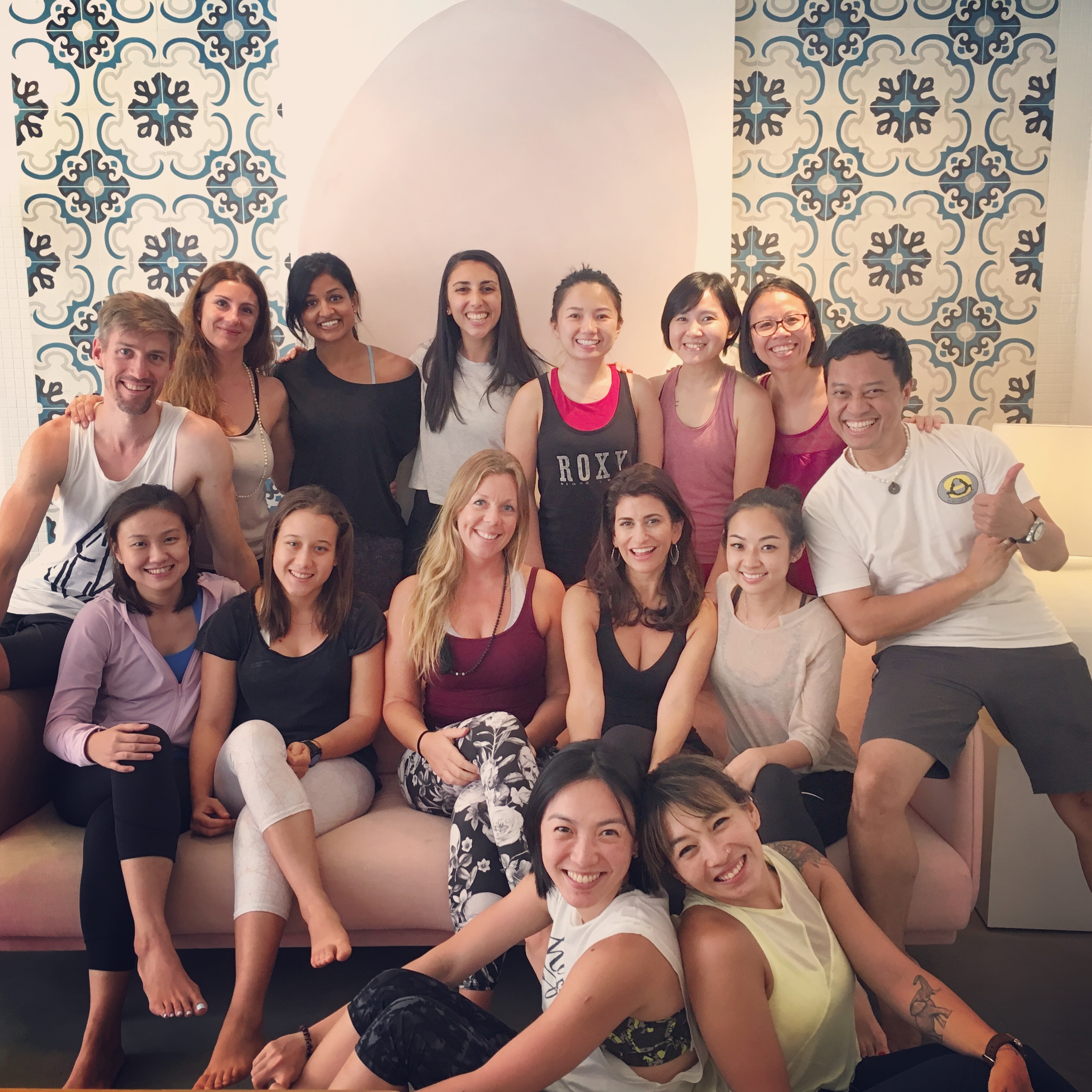 "I was absolutely blown away by Laura and her incredible teaching methods".
- Kerry, Yoga Practitioner

Your Teacher
Laura founded Divine Light Yoga in 2015, with an eagerness to share her 20-years experience and knowledge in yoga, education and holistic practices. Laura is a life-long learner, true adventurer and world-traveler with a keen passion to share all that she has learnt and practiced, with others, to support them with their physical, mental and emotional well-being, in a playful and practical way.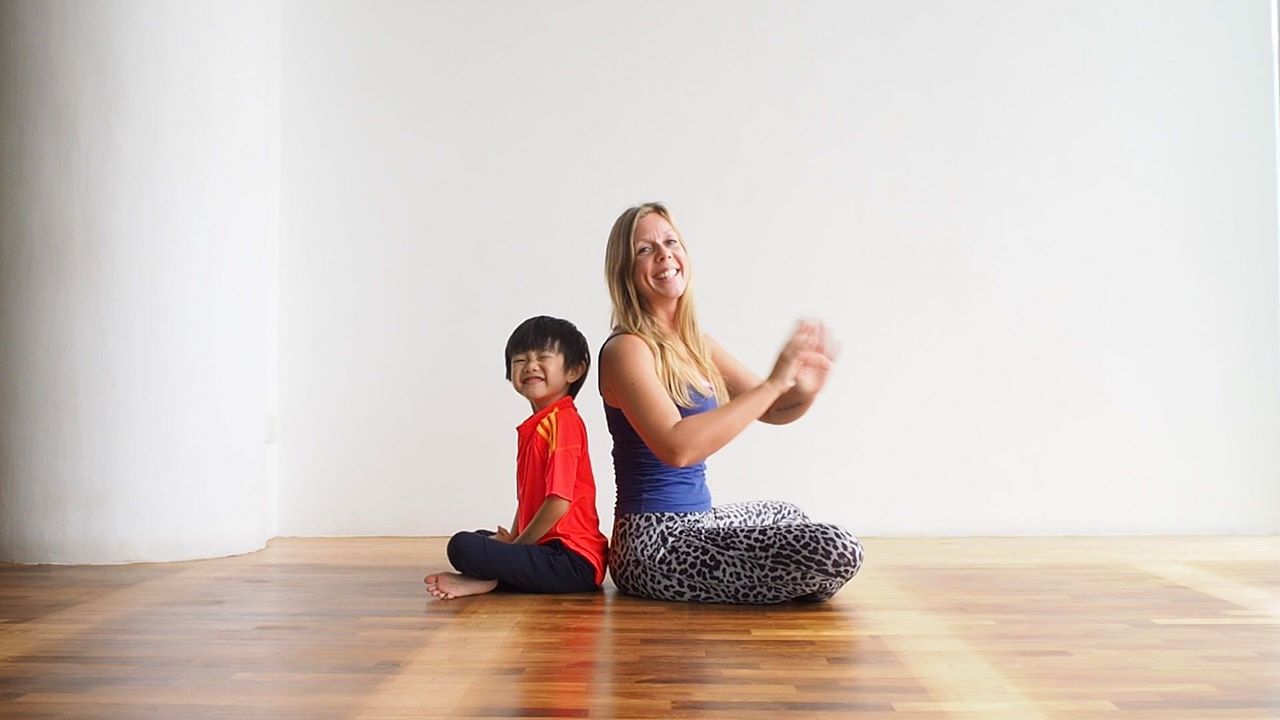 Prior to teaching yoga, Laura was an international primary school teacher; with a BA Degree in Education and Special Needs and over 20 years experience of working with children in educational and therapeutic settings throughout Asia and the UK. Working with a range of educational curriculums and philosophies including, Montessori, Reggio Emilia and the UK Foundation Stage Curriculum, has enabled Laura to create a unique form of Children's Yoga and Well-Being as she combines her knowledge of educational philosophy and teaching methodology with the practices of yoga and Ayurveda, and therapeutic practices and growth mindset strategies to effectively support both the physiology and psychology of children and teens.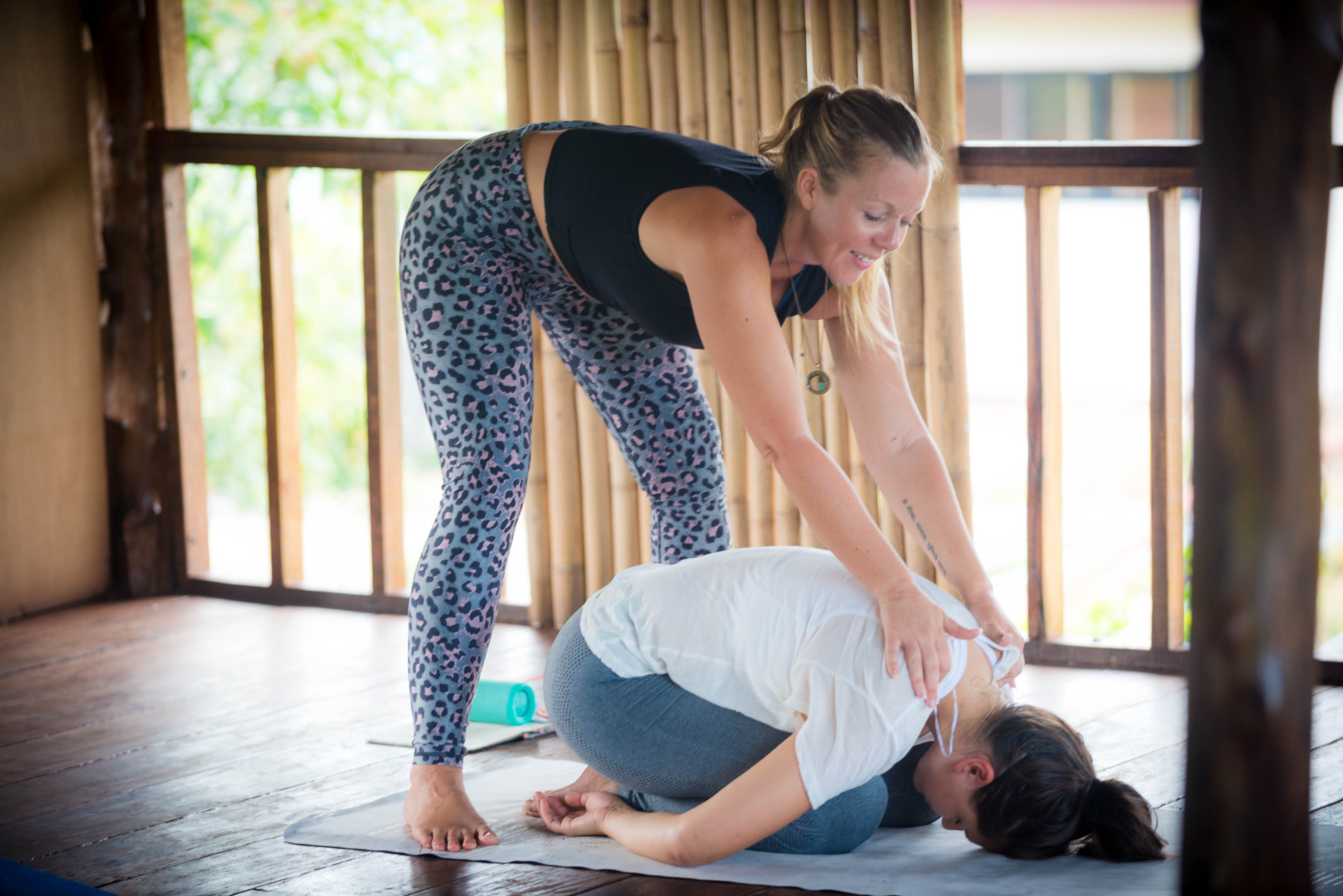 Laura is a Yoga Alliance E-RYT 500-Hour (Experienced Registered Yoga Teacher) and a YACEP (Continuing Education Provider) having completed three 200-Hour certifications in Hatha-Vinyasa (India); Yoga Therapy for Anxiety (Bali); Ayurveda Yoga Therapy (Mexico), plus a 300-Hoour certification in Yin & Yoga Therapeutics (Thailand), a Prenatal Training and two Children's Yoga Teacher Trainings (RCYT 95-Hour) in Hong Kong & Bali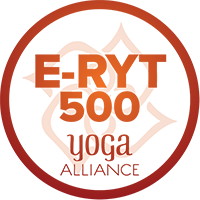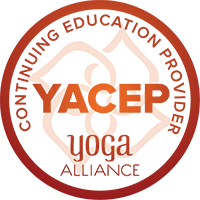 Laura is committed to life-long learning and to sharing her passion and knowledge of education and yoga with others; she is dedicated to supporting children and young people to become well-balanced, resilient, open-minded, compassionate individuals by sharing the philosophy and teachings of yoga across the Globe.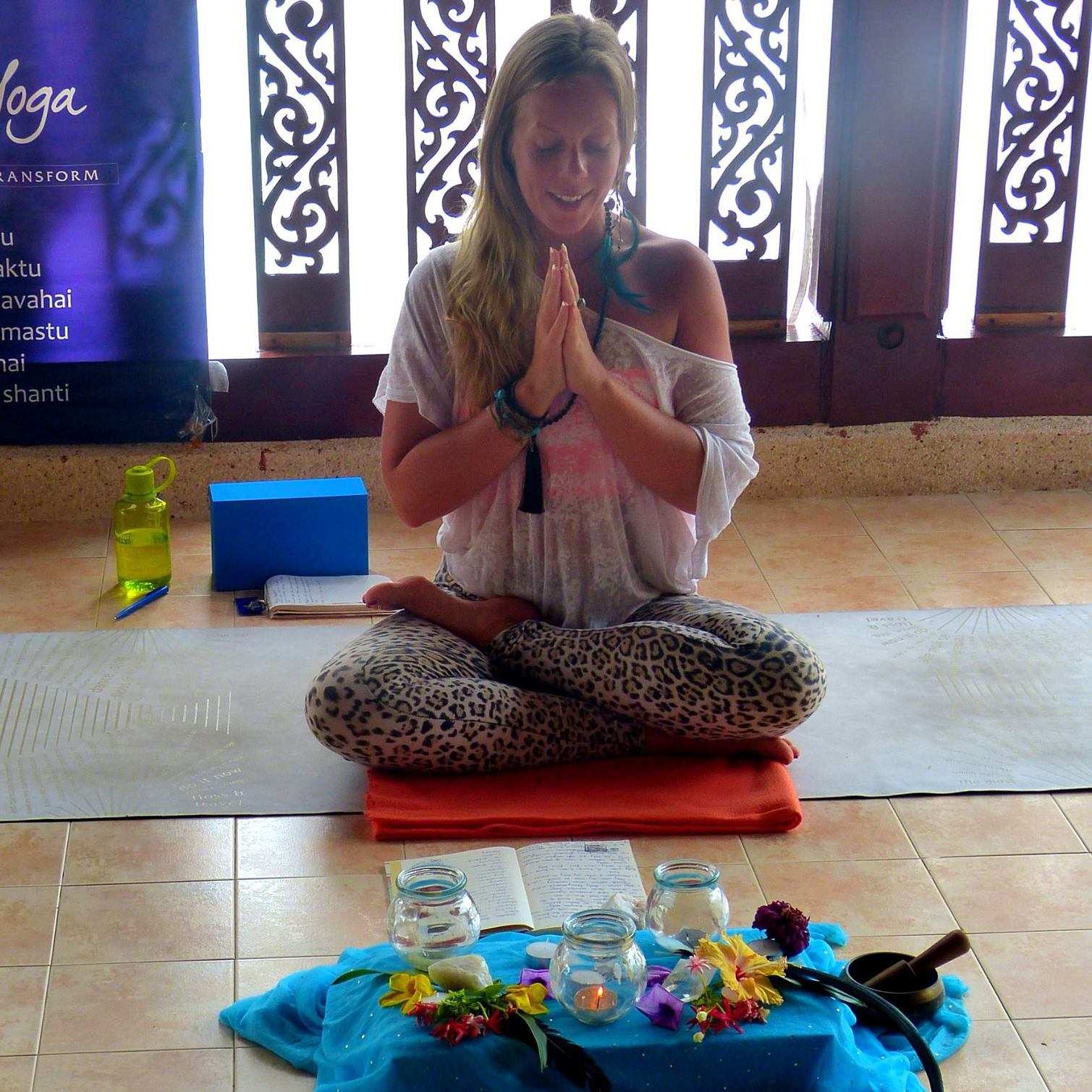 This a FREE Trial of our Online Children's Yoga Teacher Training so that you can try out the workshops, get to know Laura's teaching style and see if the training is a great fit for you.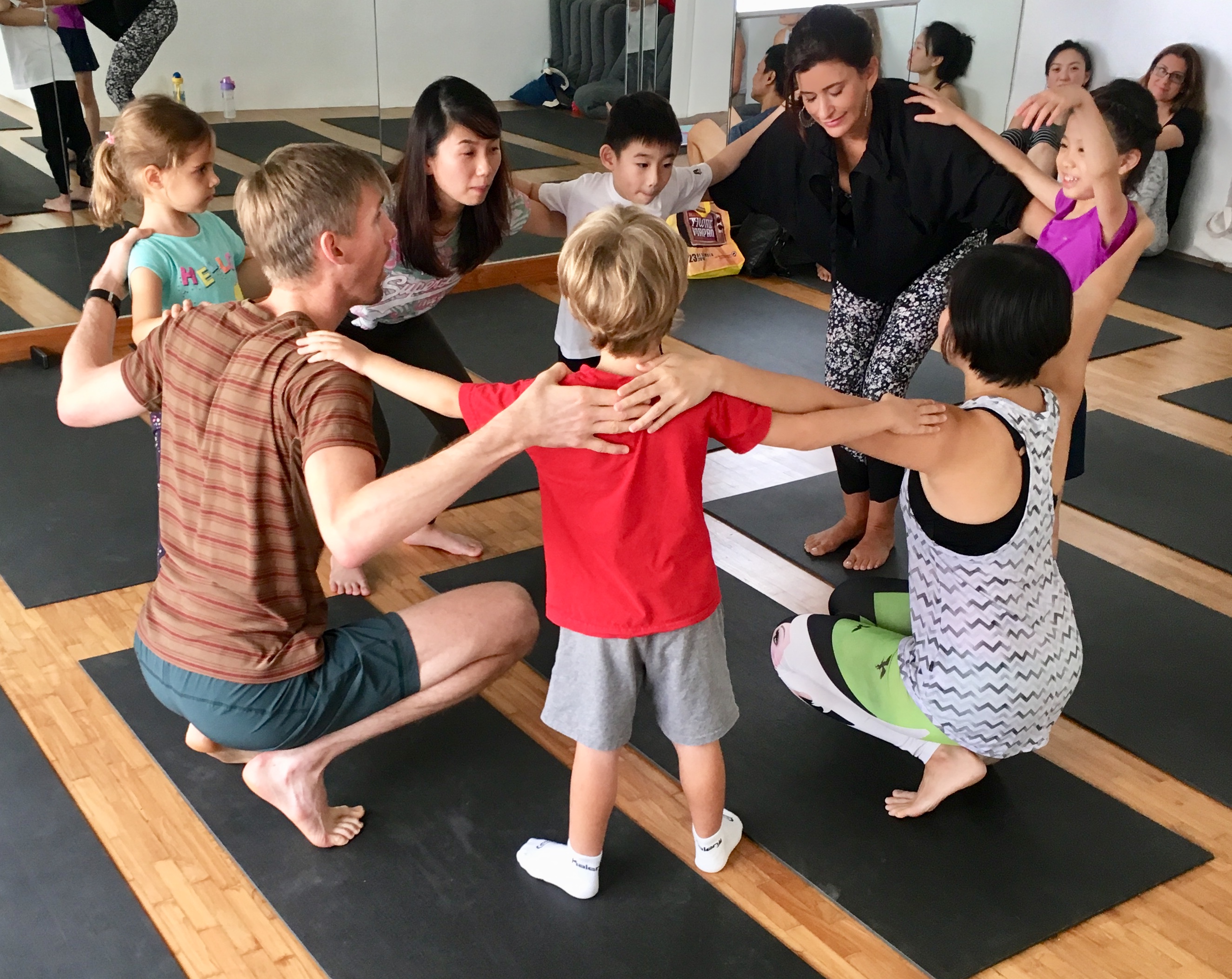 " I already felt like it was worth every penny from just the first workshop! I am so grateful for this course!" - Imola, Parent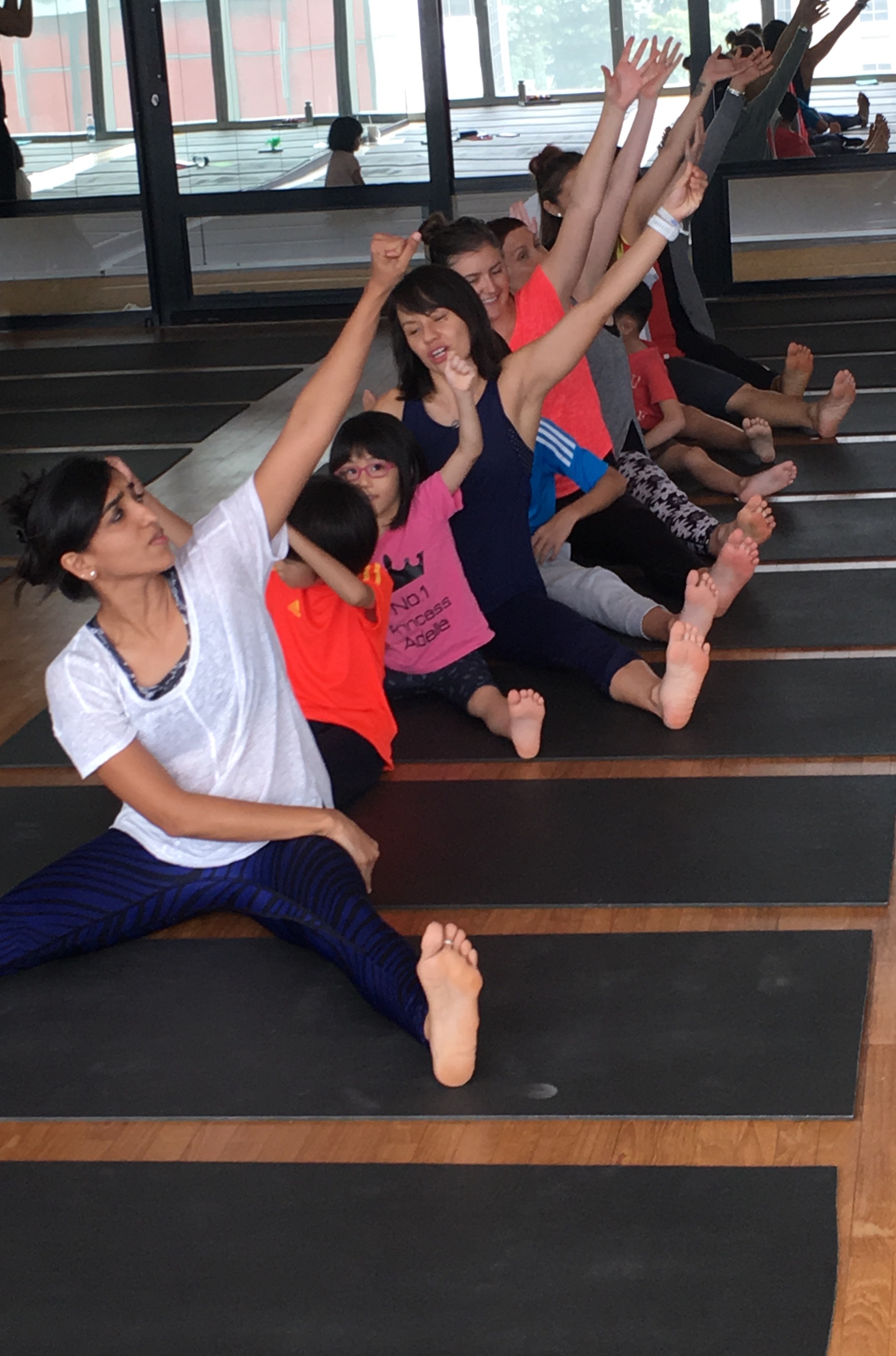 "This is by far one of the best thing that happened to me in the past years.Throughout the course I didn't even blink nor took a break for a day, I was so excited and committed and willing to learn, and learn and learn even more.
Laura is by far the best educator , yoga trainer, practitioner and many other qualities the beauty from inside out, dedicated and so passionate about her work.

I started my social media platforms and organized zoom volunteer sessions in my community straight after the course. I am amazed of myself. But this couldn't be done without Laura's guidance. I don't have words to thank you enough.

The great thing is that anytime I have a doubt or a question about a theme or a difficult child case I ask Laura and she always give me the best advice ".

- Livia, School PE Teacher

Course Curriculum
Welcome!
Available in days
days after you enroll
On-Demand Workshops
Available in days
days after you enroll
Sample Assignments: A taster of our training assignments
Available in days
days after you enroll