Children's Yoga Teacher Training - ONLINE: Self-Paced Training (2022-23)
YOGA ALLIANCE RCYT 95-Hours
Watch Promo
NOW $1499USD

RCYT 95-HOUR Children's Yoga Teacher Training

Self-paced & designed to fit into your life.

Making your learning journey easier and more accessible.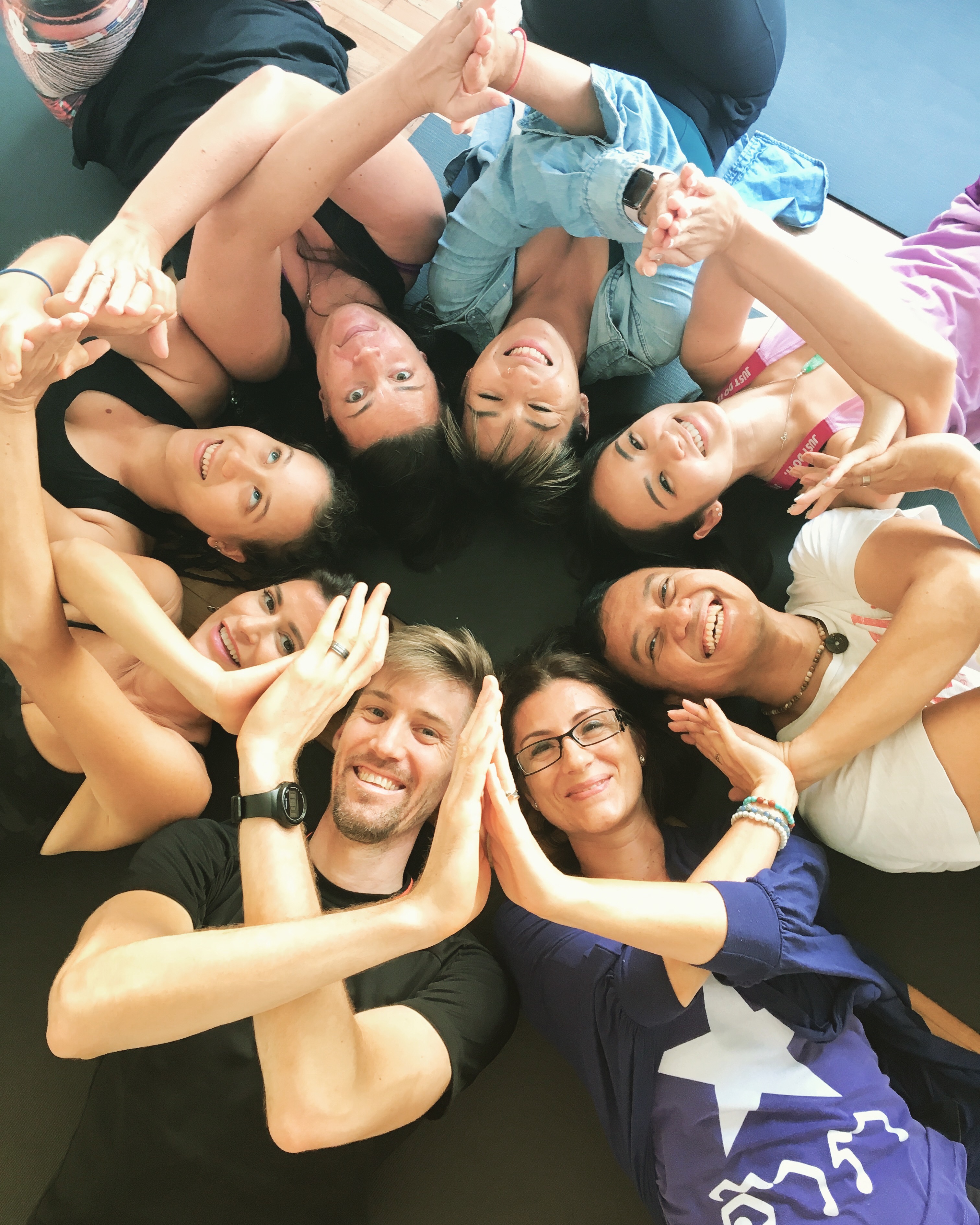 "The online training was easily accessible and I found the sessions really interesting and informative. Laura has been incredibly supportive and clearly has a passion for sharing yoga with communities worldwide.

I would definitely recommend this training, it has changed my life."

- Nikki, School Teacher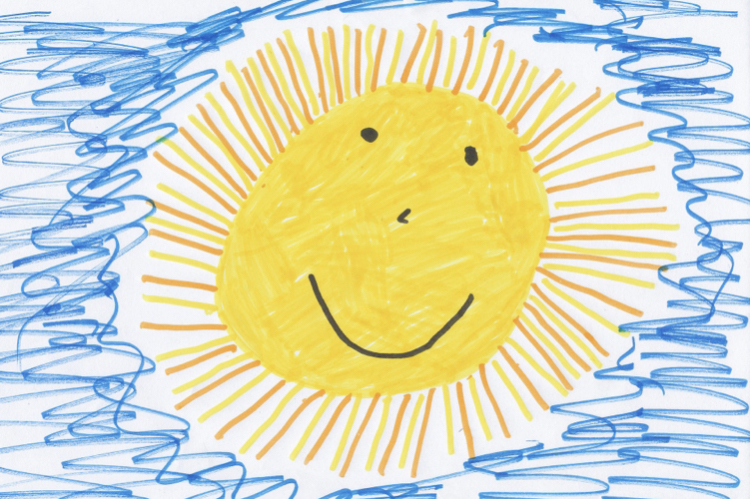 "If anyone is thinking of this kind of training DO IT NOW!!
Content,class timings,support throughout , all brilliant! As well as the lovely Laura you will connect with wonderful souls from all over the world all sharing their knowledge.
Be prepared to get inspired,motivated, educated, to laugh, get pulled right out of your comfort zone and be wrapped up in warm,kind , extremely friendly little bubble.
Can not recommend enough! GO ON DO IT."
- Christine, Kids Yoga Teacher & Founder of Sunkids Yoga

Are you a teacher or childcare professional who wants:

To support children in your regular work by increasing their confidence, self-belief, resilience and self-regulation skills; helping them to focus, optimise their learning and expand their social and emotional skills

Understand and learn how yoga and meditation can be translated into a child-friendly, creative and engaging practice that actually gets kids to focus, release emotions and make healthy decisions




A change career so that you can wake up everyday excited about your work, having more time and freedom to work on projects that actually make

a positive impact on your local and the Global community

Feel a deep sense of joy, excitement and value helping children and teens with anxiety, trauma and those in economically developing areas of world, with playful and practical techniques that actually work and are easy to share with all ages
Or are you a parent or carer who wants:
To help your own children to feel safe and calm;

increase their resilience, confidence and

emotionally stability and support them to be kind, strong,

communicative individuals

To share your love of yoga and mindfulness with your own kids and teens and perhaps those in your community too – help them to start own yoga routine that benefits their mental and emotional health

Strengthen your connection with your own children and teens through something meaningful and valuable that you can easily do together on a regular basis
In this 95-hour teacher training, Lead Teacher Laura shares her 20-yeasr experience of education, family support and yoga practice, combining the 3 to provide a unique approach to children's yoga and meditation that is playful, educational and therapeutic, ensuring that all aspects of a child's development and health are supported and improved through specific strategies, formulas and creative techniques (that actually work!)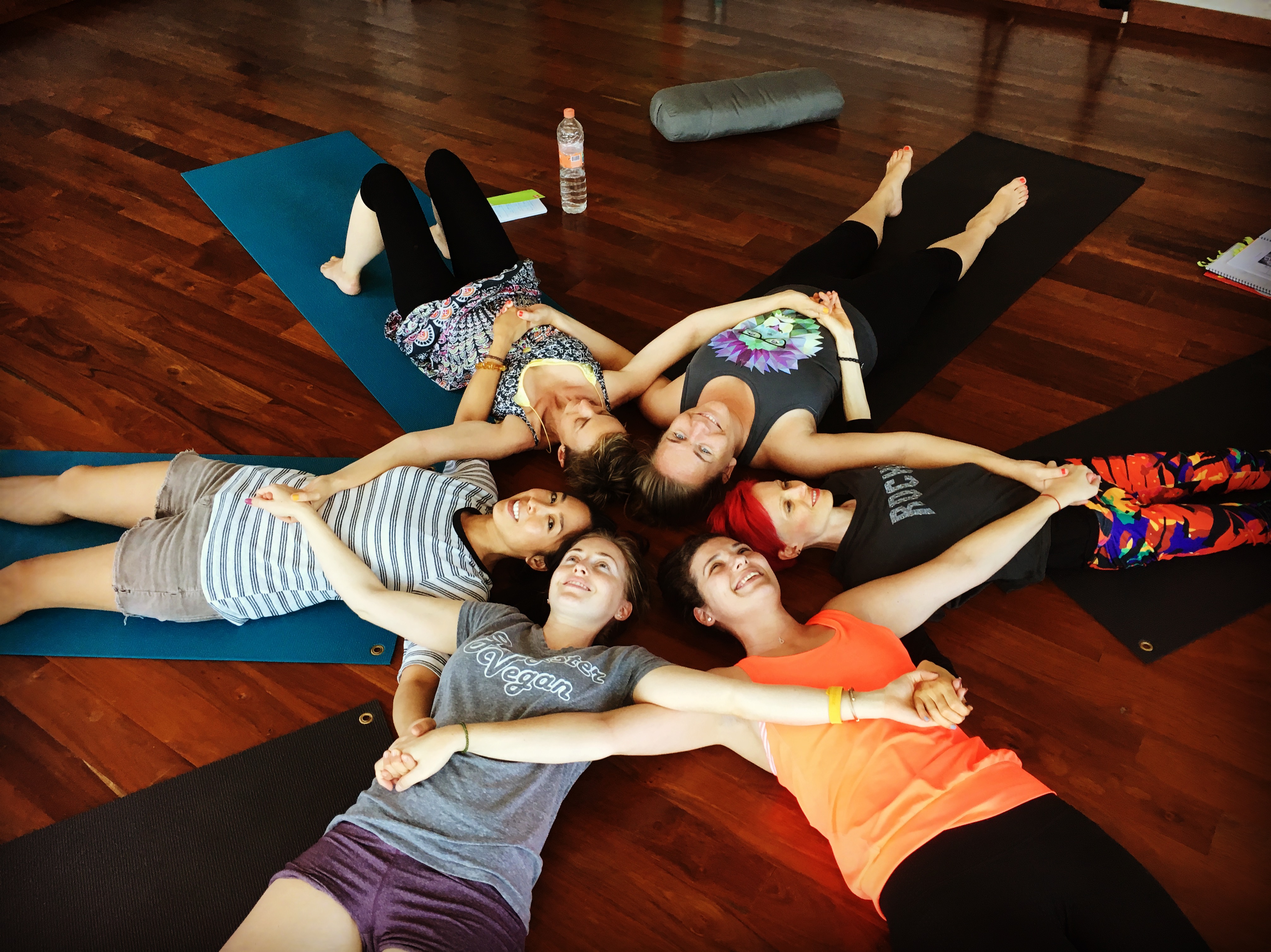 "The training was everything I expected and more. Laura provides a very in depth training covering all age groups from toddlers to teens in a variety of areas from visualizations to inversions to Hindu Mythology. I am so excited to use my new skills and tools in my classes.
I have taken several of Laura's online trainings and they have also been fantastic! I look forward to continuing my studies and practice with her".

- Kristy, Yoga Studio Owner & Founder of Kula Kids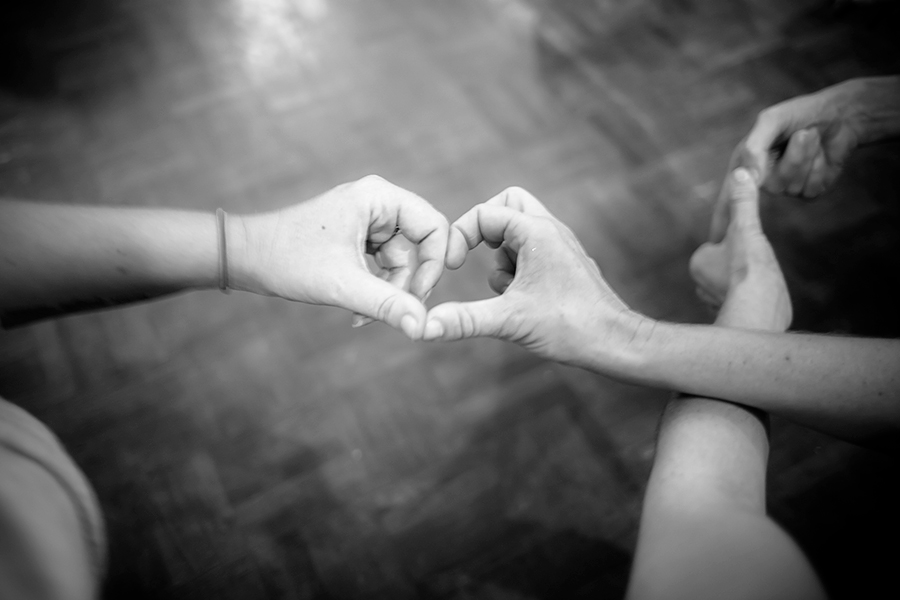 "I gave one of Laura's free courses a go and I was hooked! I learned so much in that 45 minutes that I couldn't wait for more.

I completed Laura's 95 hour yoga course in December 2020. The course was interactive, soooo informative, fun and I met the most amazing people on it. I felt completely ready to teach yoga to children and have been doing so online for the last three weeks.

The training didn't stop at the end of the course. Laura is available to answer questions we have, give advice and support us whenever we need it.

I would highly recommend any/all of Laura's courses, you won't be disappointed".

- Annika, Children's Behaviour Coach & Founder of Invigasoul
Since Laura is an Early Years Educator, she has designed all of our on-demand workshops to be interactive and engaging with a mix of movement, demonstration classes, reflection time and teaching time.
Each workshop is divided into 90-min segments making it easy and feasible to fit into your week.
You can do just 90-mins per week and still complete the training within a year.
Or do one workshop per week and complete in 5-months
2 workshops per week and complete it in 10-weeks
Or do it over the holidays and complete it in just 9-days

It's designed to fit into your unique schedule, and will be a highlight of your week
All assignments are creative, short and can be completed in writing or video recording, so no matter what type of learner you are or whether you prefer writing or speaking, you can easily complete each of the 7 assignments in 15-30 mins (and those hours count towards your certification)
The training is 95-hours in TOTAL, including workshop times and time for assignments, with optional Live Online Coaching Calls, Teaching Practices and Q&A sessions with Laura

You'll start your learning journey as soon as you register for the training.
Practice sharing yoga and meditation with kids as soon as you sign up as you'll get access to workshops and meditation scripts (you just read the script which is based on Laura's specific formula of guiding a relaxation that kids will actually listen to and do)
The online training is exactly the same curriculum and certificate as in-person training with the extra bonus of it being self-paced, on-demand and a more affordable option.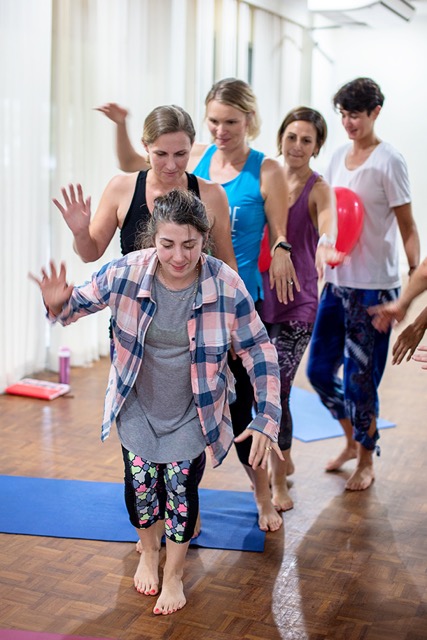 "I didn't know what to expect from an online teacher training course, wondering if it might feel a bit remote. I couldn't have been more wrong. Laura is an inspiring and fantastic teacher.

The community and friends I have found whilst attending the zoom tutorials, has been a wonderful surprise. Everyone is so supportive of one another.

Laura is passionate about kids yoga and this is infectious. I have learnt so much, without even being aware of it. I am very grateful to have found Divine Light online and made the decision to do the course.

I will 100% be back for more".

- Alison, Parent
After completing the training, you'll have the knowledge and confidence to:

Share yoga, meditation and mindfulness with children and teens aged 3-16 years old in schools, yoga studios, community centres, libraries or at their homes

Teach children and teens online via Zoom, Facebook live, Youtube, Insta stories, IGTV or pre-recorded classes, so that you can reach a community of children and families that really need and want your kids yoga classes even if they can't access them in-person

Teach short but effective sessions online, in your classrooms, therapy sessions or with your family, such as:
- 5-minute sessions of mindfulness to get kids to focus;
- 3-minute meditations to help them to self-regulate;
- 2-minutes of yoga poses to empower and build strength;
- 6-minute breathing activities to release emotions and anxiety
You don't have to dedicate hours each week to sharing yoga with children and teens, short sessions throughout the day or week are equally as valuable to their well-being
Teach children's yoga full-time: Change your career and start teaching yoga in schools, after school clubs, sports clubs, libraries, community centres, in family homes, children's residential homes, online (live or pre-recorded) , outdoors at the park or beach, in nurseries and childcare centres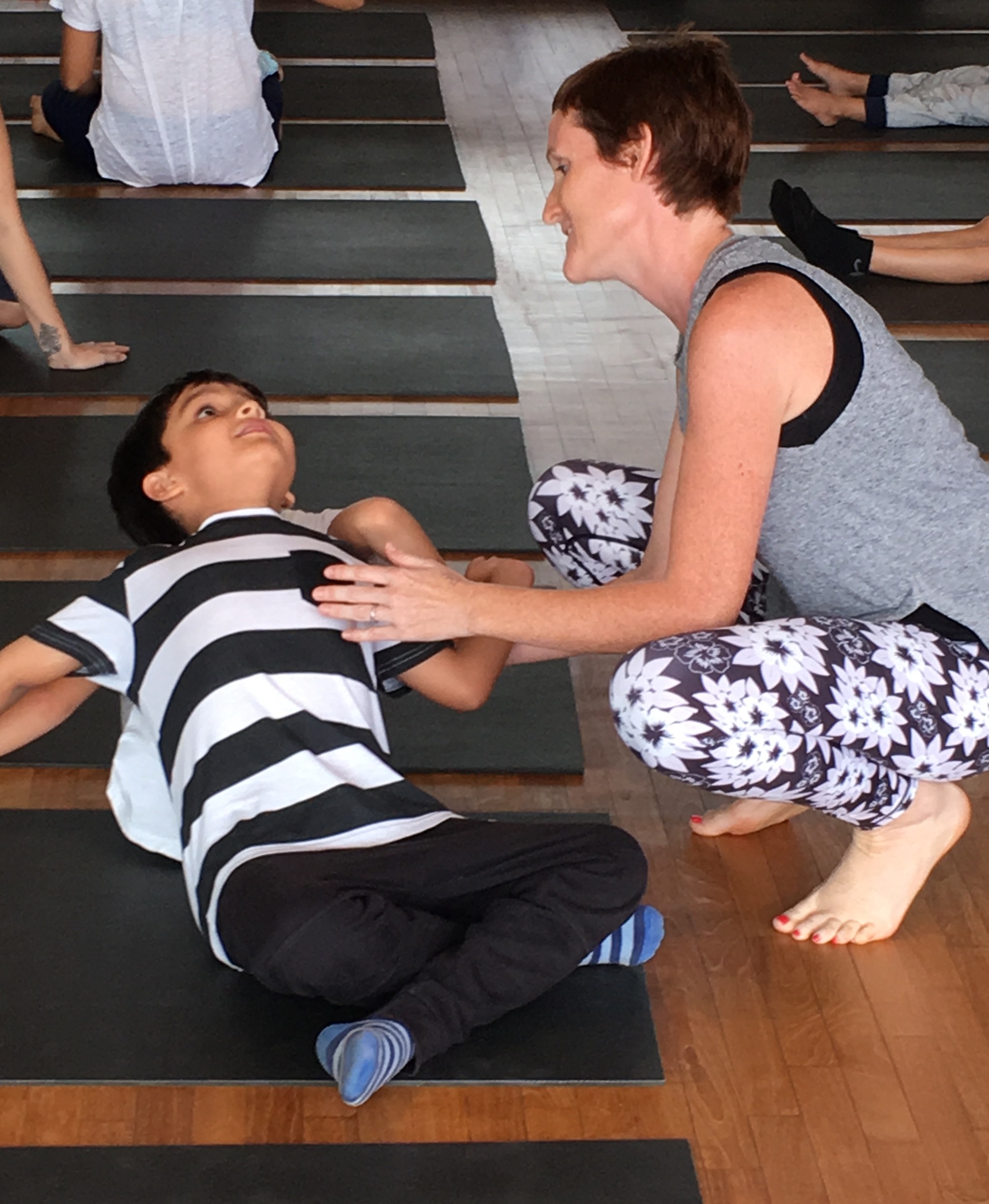 " Laura's approach is creative, relevant, holistic and fun. You will leave with a deeper appreciation of what children's yoga can look like and why it is so important!

Laura is one of the most positive, knowledgeable and encouraging teachers I have ever met. Do it!"

- Caroline, Primary School Teacher,
THE DETAILS

DATES: Start anytime and complete by the end of 2023 in order to receive the Yoga Alliance Registered Certification. Includes life time access to all course material and training workshops.
All workshops are self-paced and on-demand, so you can watch in your own time, no matter what time zone you are on or what other commitments you have, you can join and fully participate in the course.

The online teacher training offers full flexibility and is designed to fit into your own schedule so you can complete the training at any time throughout 2023.

The curriculum and workshops will be as they would be in person, with some fun, additional extras for the online program

We also have a fun and highly interactive members area so that you can ask questions and seek advice from me and over 300 other Divine Light Yoga trained teachers and students.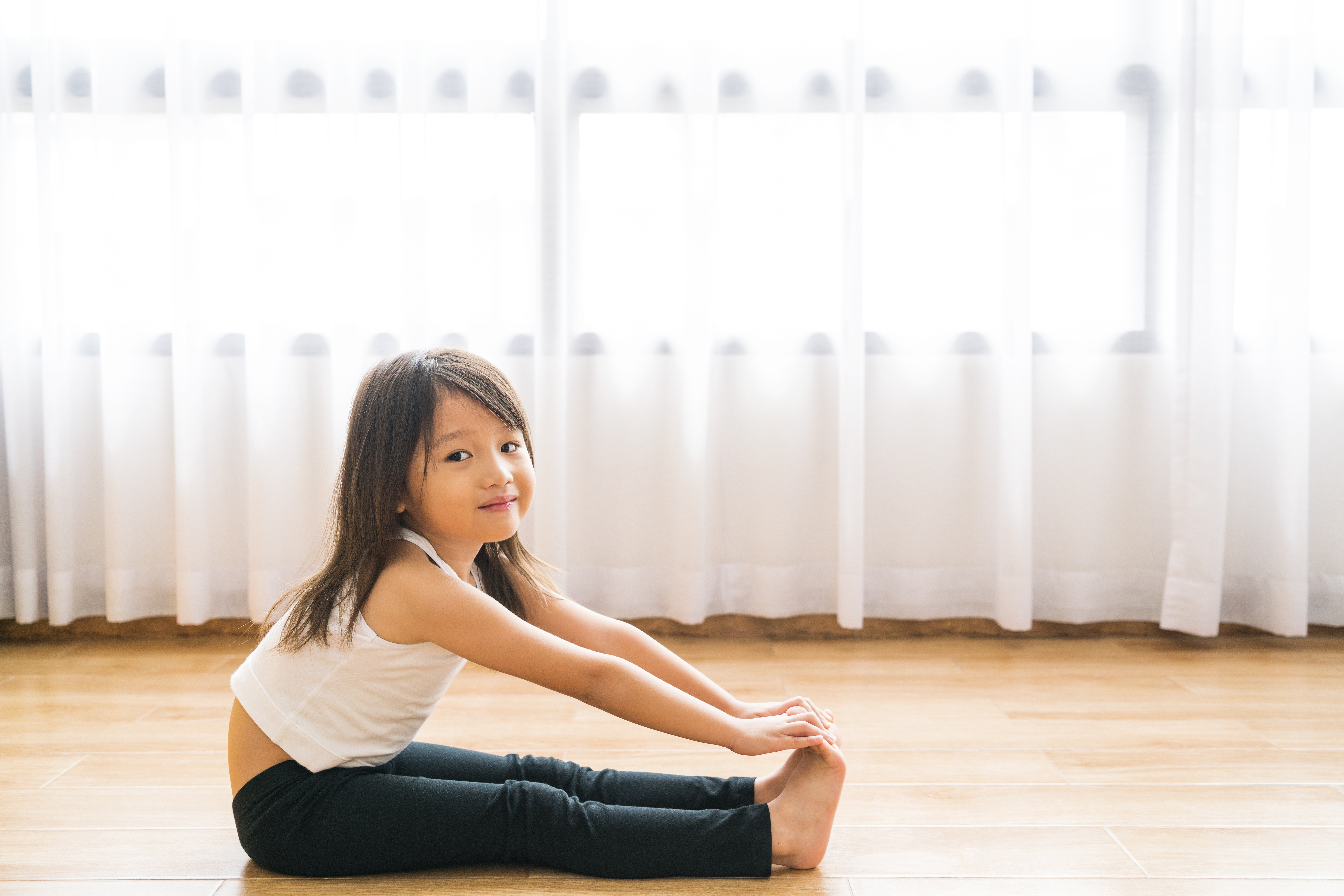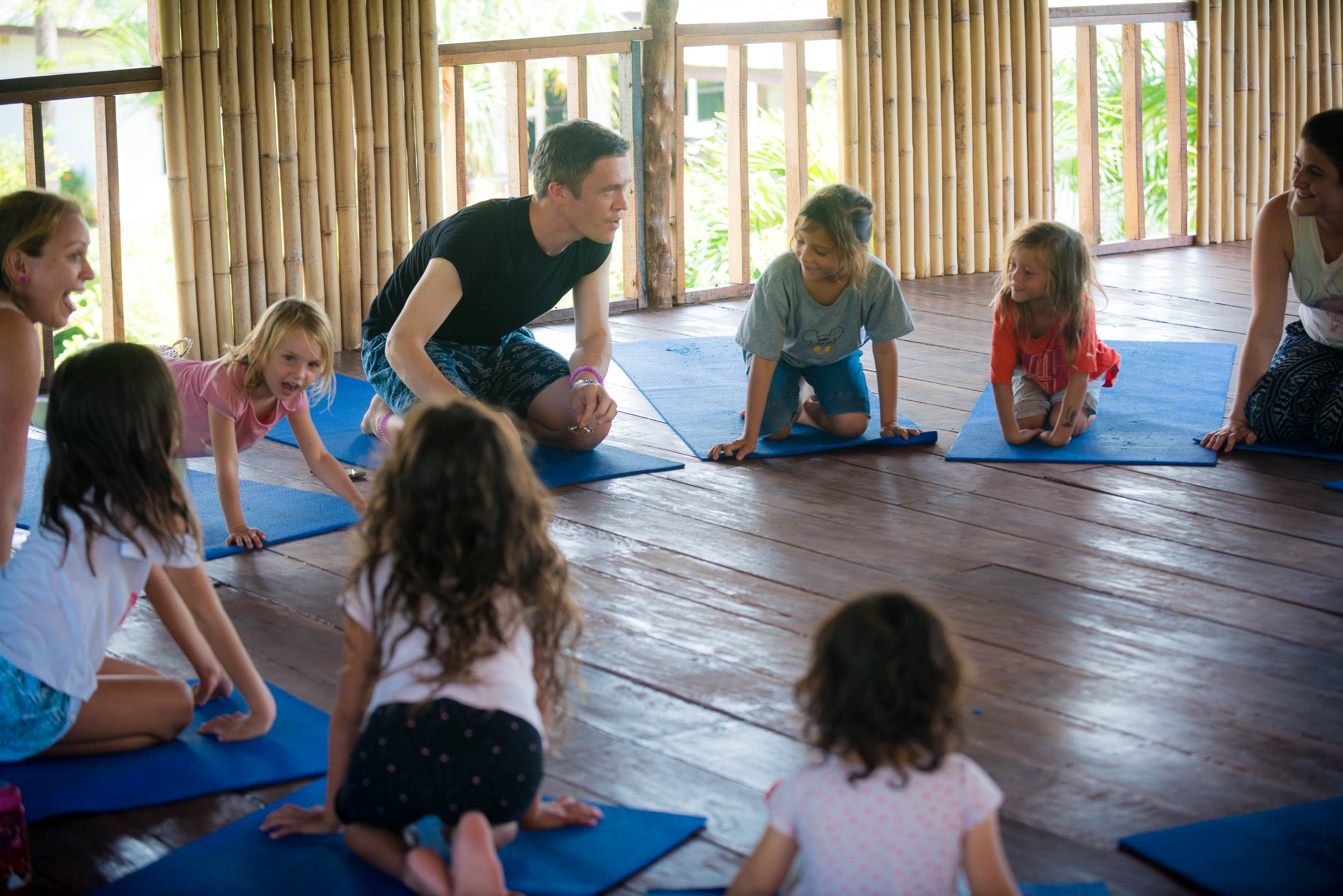 "Firstly, I would like to say that Laura is a fantastic, caring and knowledgeable teacher. I learned so much over the 10 day course, all of which I now feel confident to instantly use to teach my own children's yoga and meditation classes.
Laura instantly made me feel at ease and part of the group, all of whom arrived with a range of multicultural teaching and yoga experience. Her considerable depth of knowledge and practical experience of yoga, meditation, child development, teaching across the age ranges and pedagogical methods were instantly apparent and confidently communicated to each member of the group.
Laura made sure that there were many opportunities to practically apply what we were learning within the group and within a class with the local children.
If you are thinking of attending one of Laura's courses, do not hesitate. It will be the journey of a lifetime both for yourself and for the children you will teach afterwards."
-Alex, Early Years Educator
THE CURRICULUM

Through interactive workshops, experiential activities, group discussions, problem-solution sessions, brainstorming sessions and individual assignments we will explore:
Techniques and activities to introduce breath-work that will support children's mental health and well-being during every day experiences such as anxiety, sleep difficulties, overwhelm and hyper-activity.
A range of classic and more creative, age-appropriate yoga poses and sequences, and how to teach this to each age group in an interactive and engaging way
Safe practice when teaching yoga poses - what is developmental and age-appropriate and what to avoid
Creative meditations, including visualisations and moving meditations so that you will confident to share a range of different meditation techniques to children aged 3-18 years old, tailored towards their needs
Partner and group yoga fun for all ages & abilities, including mixed age-groups and family yoga
Combining key Educational Philosophy and teaching methodology so that you can fully understand how children learn and how you can tailor your classes to their learning needs and styles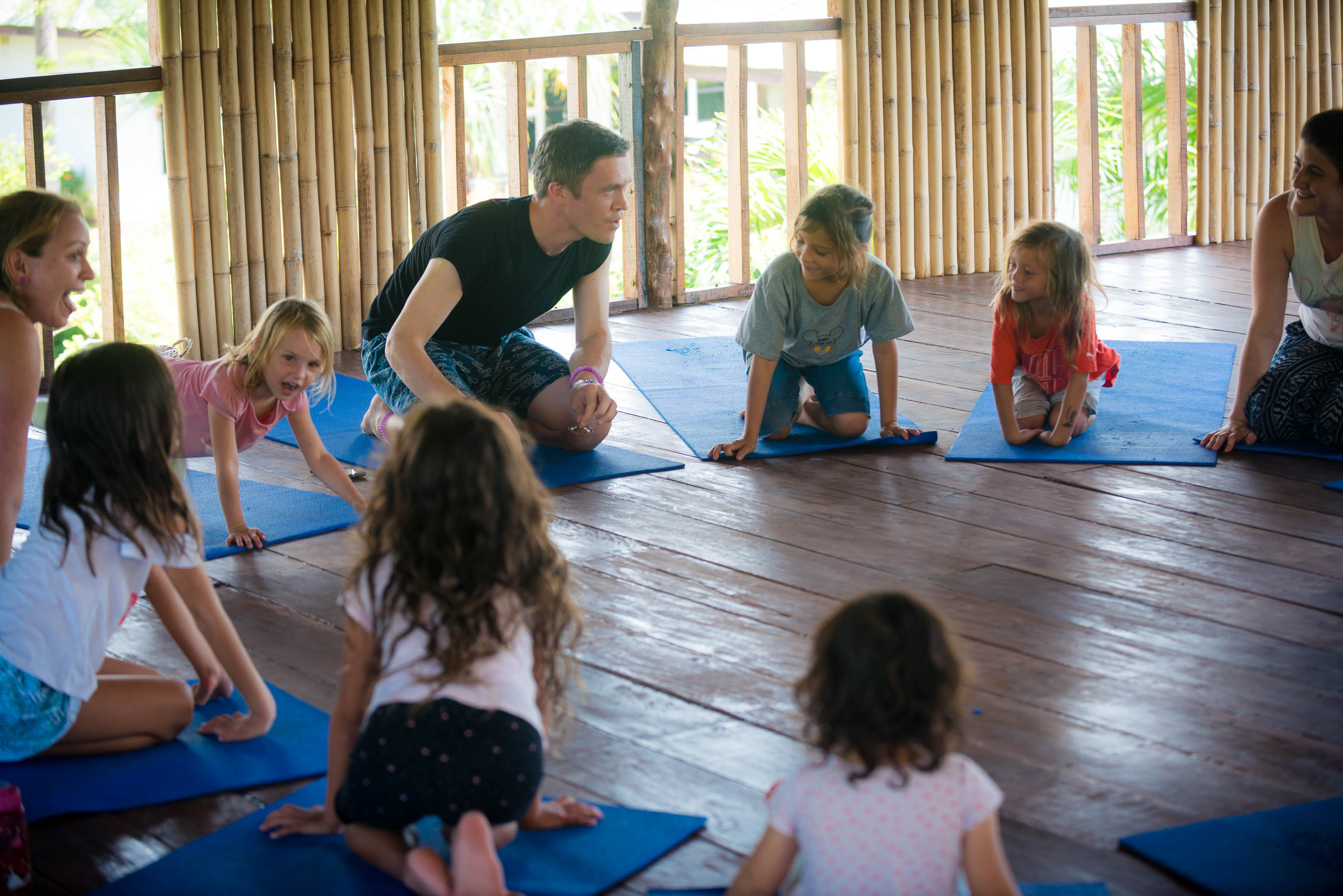 Introducing yoga philosophy and practices to children of all ages in a practical and relevant way, including Hindu Mythology, the Chakra System (the energetic body), The 8 Limbs of Yoga, Yama and Niyama
Behaviour management in the yoga class so that you can feel confident to manage a group of children, in a positive and playful manner that enhances their social and behaviour skills
Planning & sequencing based on children's learning styles and behaviour patterns

Challenging poses for Teens & Tweens

Yoga for Teens Anxiety

A variety of traditional and alternative Mandala Art Meditations to support children to reflect and process difficult emotions and events in their lives
Creative Mindfulness activities to enhance children's self-awareness and emotional intelligence
Therapeutic and nurturing yoga techniques for children with Special Needs
Understanding Autism, ADHD, Sensory Disorders, communication difficulties and social-emotional difficulties and how to effectively use yoga for each of these special needs
Interactive story-telling and yoga journeys for all age groups
Yoga and mindfulness games and activities for various age groups, abilities and interests
The business side of kids yoga: Practical, effective and actionable strategies to get your kids yoga classes set-up for success, right away!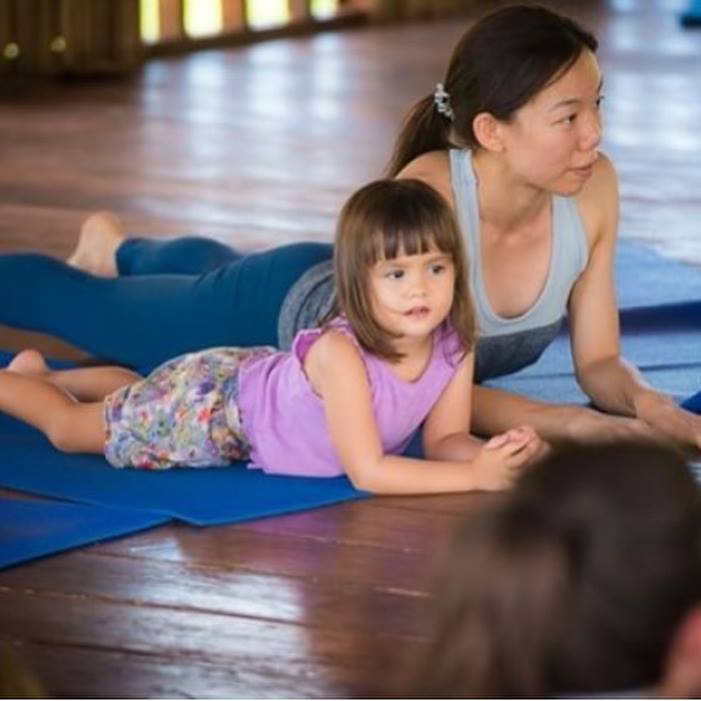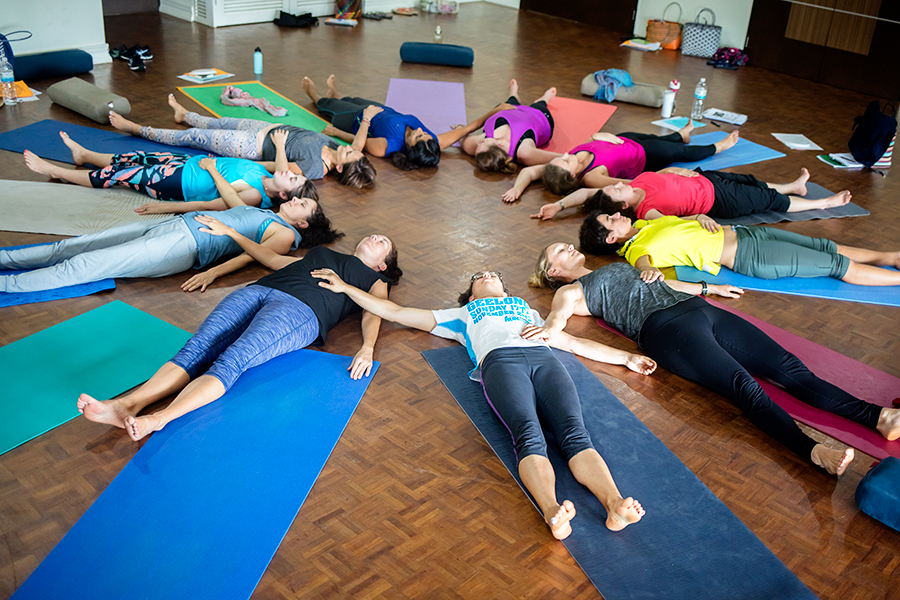 "Highly recommend this course to any parent, care giver, educator or anyone who works with the children and teens.

Laura is an amazing teacher who is passionate about yoga. Most importantly, she is a generous soul who shares all her skills and knowledge about kids' yoga, which enable us to support the children's wellbeing, emotional and mental growth!

I am grateful to finally complete the course and look forward to living the next kids' yoga teaching journey. Thank you so much Laura!"

- Grace, Yoga Teacher

The Modules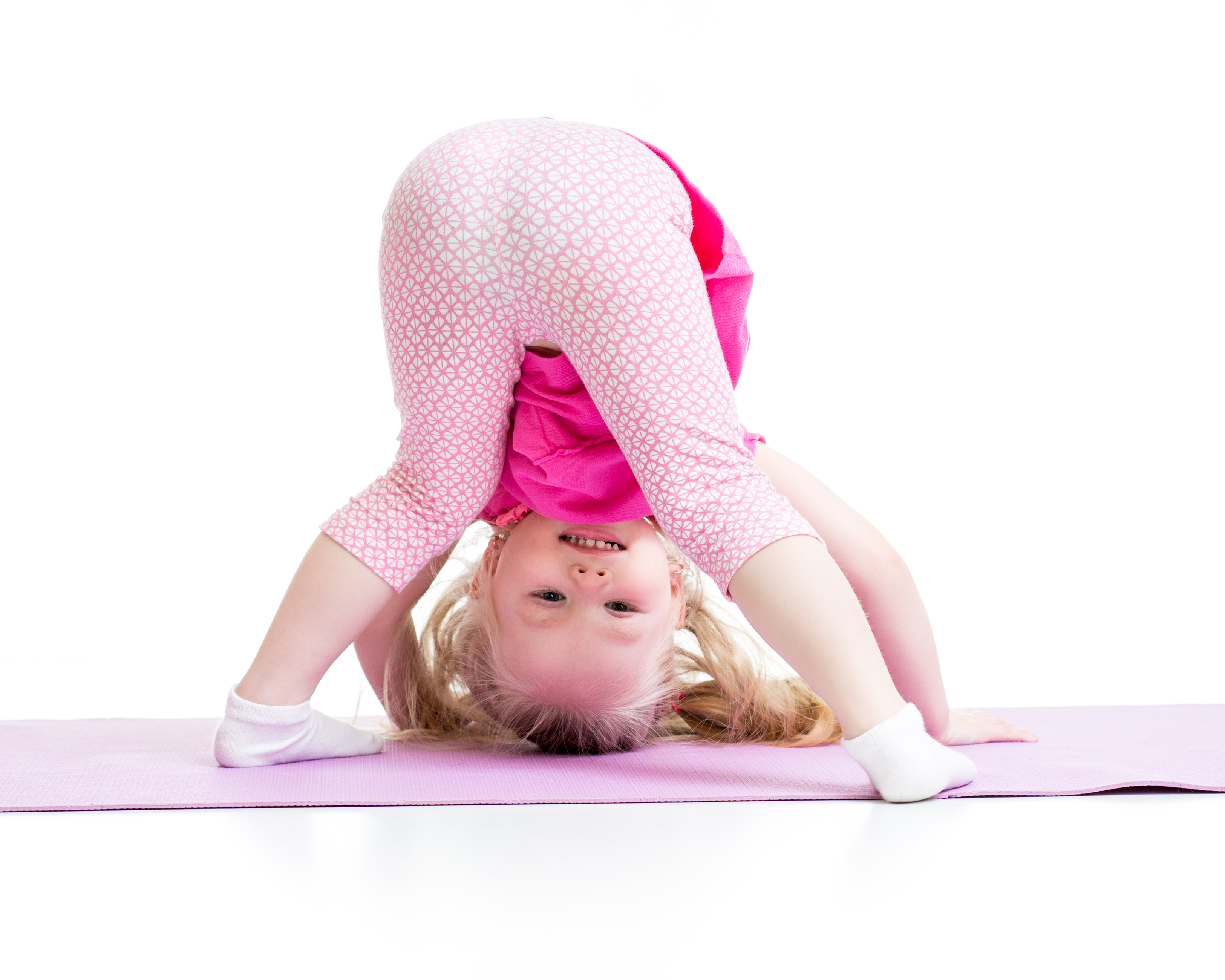 Module 1 - Yoga fundamentals for children aged 3-18 years old

We start the training by preparing you to work with children and teens by supporting you to understand developmental stages, the fundamentals of psychology and brain development, children's behaviour and learning styles.

We look at key teaching methodology to ensure that your kids yoga classes are always interesting, engaging and creative, so that you can fully support all elements of children's physical, emotional and mental well-being through yoga, meditation, mindfulness and mindset practices.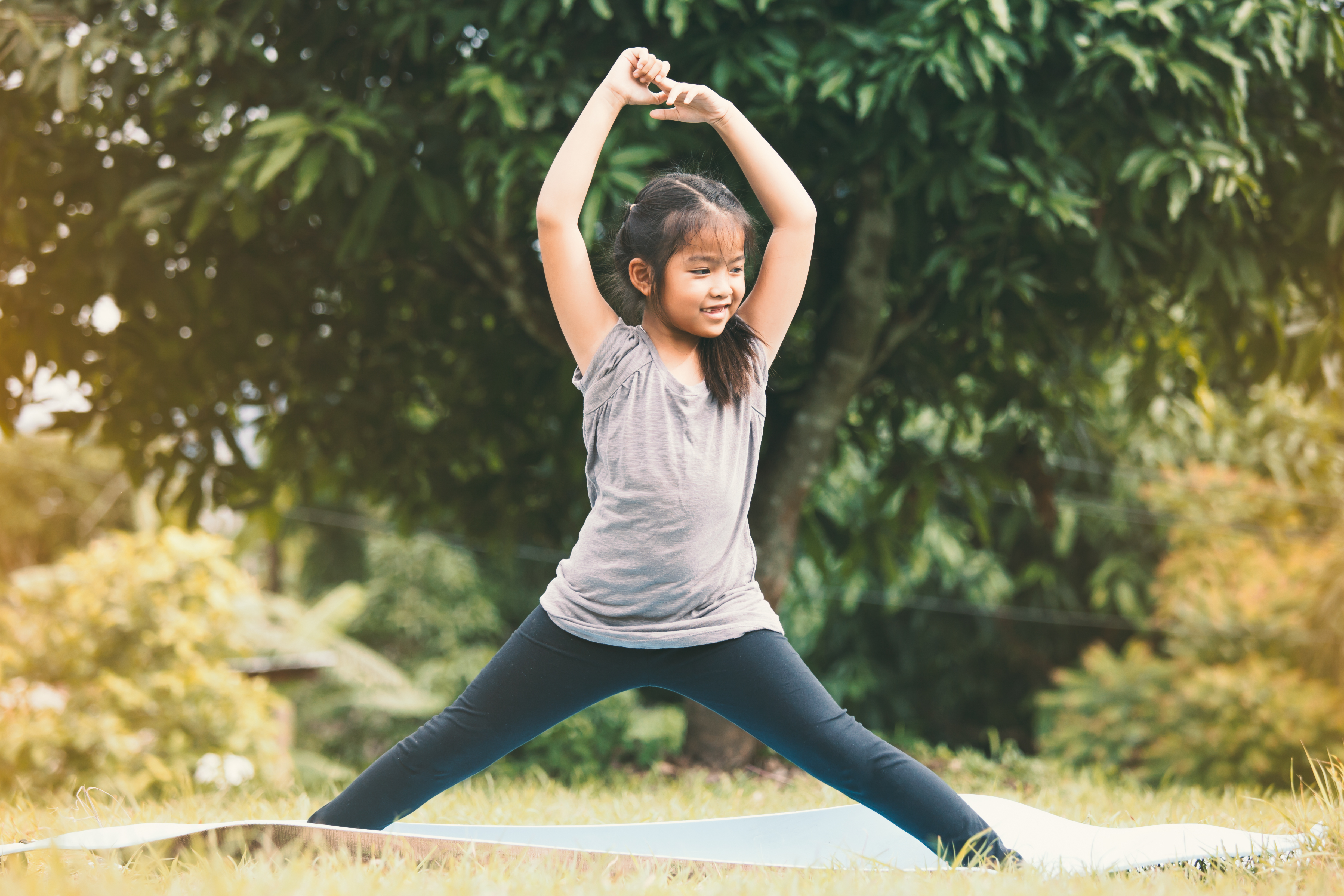 Module 2 - Teaching Yoga to Different Age Groups

In this module, you'll learn creative, safe, practical and meaningful practices for each of the age groups - early years, middle-school, tweens and teens.

By combining developmental stages, psychology and brain development to understand specific yoga, meditation, breathing and mindset practices to support each individual age group in your kids and teens yoga classes.

At the end of this module, you'll have knowledge, skills and ideas on how to effectively plan and lead movement practices through art, music, imagination, journaling, group discussions and therapeutic play practices in order to fully support children and teens with:
* Relationship and communication skills
* Confidence and resilience
* Compassionate communication and social skills
* Self-regulation and emotional awareness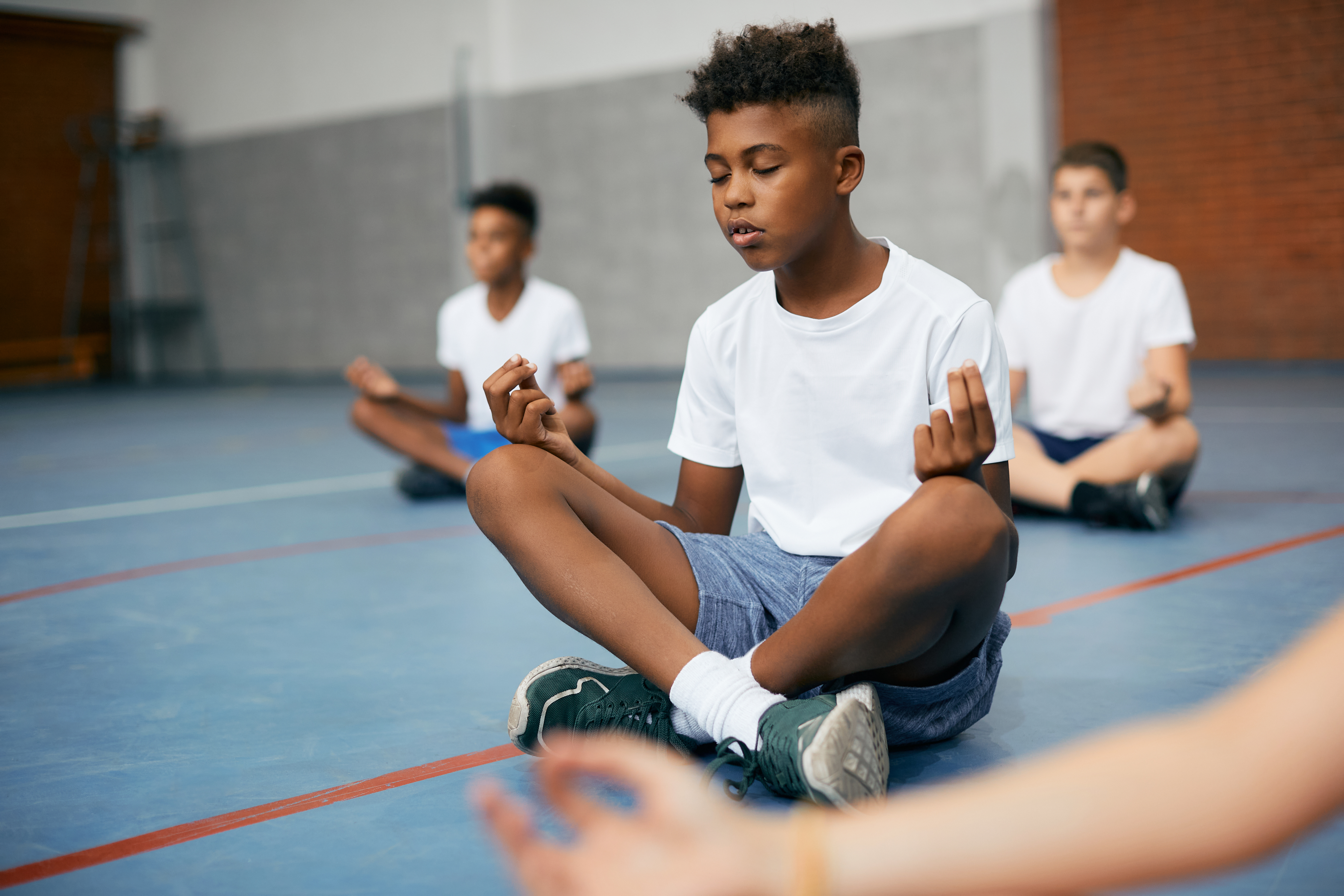 Module 3 - Breathing Techniques for Children & Teens
The breathing techniques are some of the most powerful practices in yoga, to support children and teens in self-regulation, giving them the ability and power to manipulate their own nervous system and mind, to release emotions, anxiety and bring themselves back to a place of stillness, calm and control.

By the end of this module you'll have:

A wealth of knowledge and skills on how to use fast-acting breathing techniques to support children during challenging times and difficult experiences, including anxiety and sleep disorders

Practical strategies to use in your class to help over-active, over stimulated children to feel calm, quiet and focused

A wide variety of age-appropriate, effective breathing techniques (that actually work), to use with each age group


Ideas on how to make breathing techniques fun, creative and engaging for each age group

Strategies to teach breathing techniques to each age group and how to encourage and support them to use that at home, in school and during stressful times

Numerous breathing techniques to help children with anxiety, hyper-activity, over-stimulation, fatigue, sleep problems, frustration & anger, tiredness and lack of concentration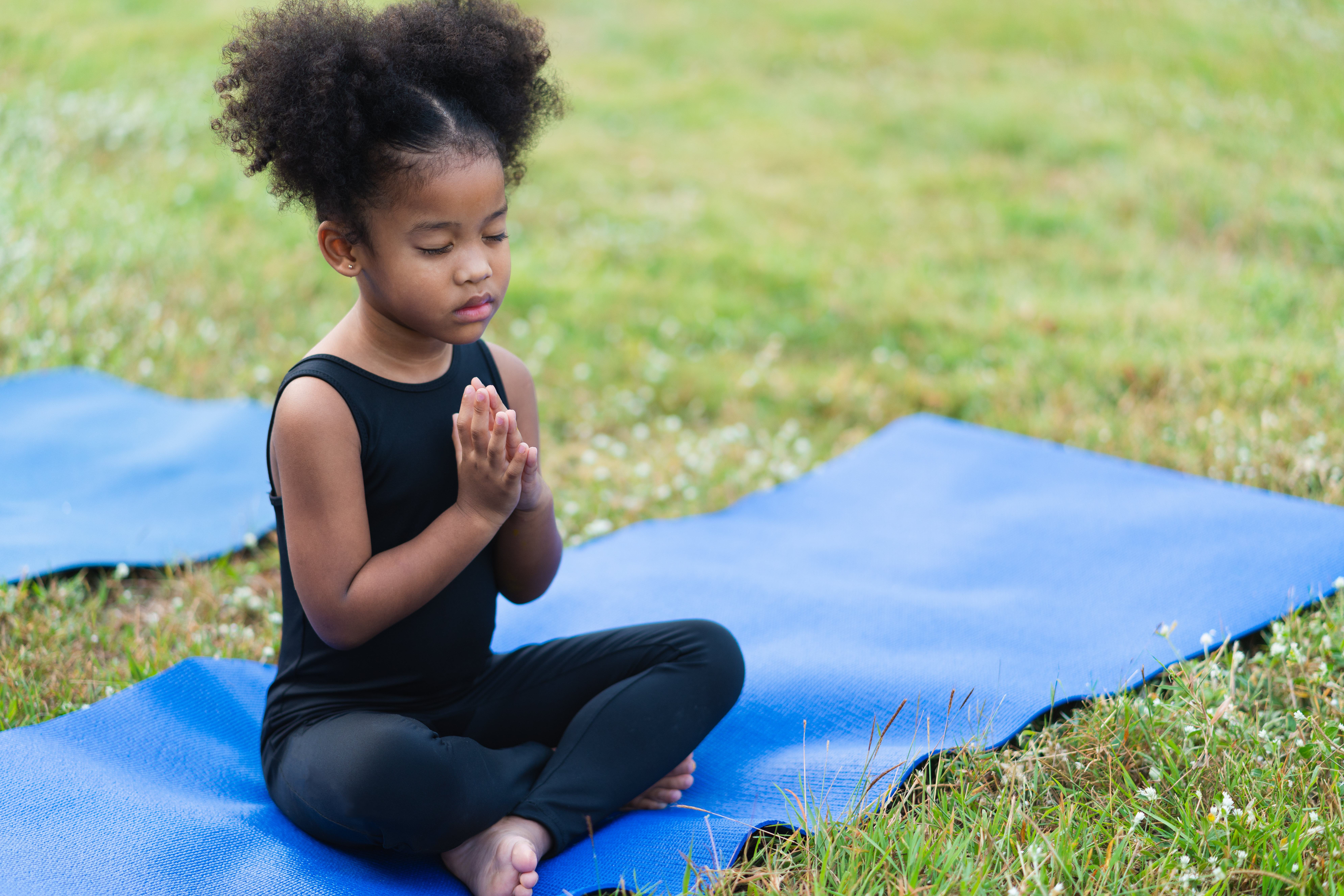 Module 4 - Meditation Techniques for Children & Teens

By the end of this module you'll have a wide range of techniques and teaching methodology to creatively teach a variety of meditations including:

Visualisations for each age group

Specific Meditation Techniques to Promote Patience, Focus, Releasing Emotions & Processing Experiences

Moving Meditations and Walking Meditation Techniques for each age group

Yoga Nidra Meditation (The Yogic 'Sleep") for Teens

Meditation Techniques to Support Children with Anxiety and Stress

Mindfulness Meditations to Enhance Children's Self-Awareness and Self-Regulation Skills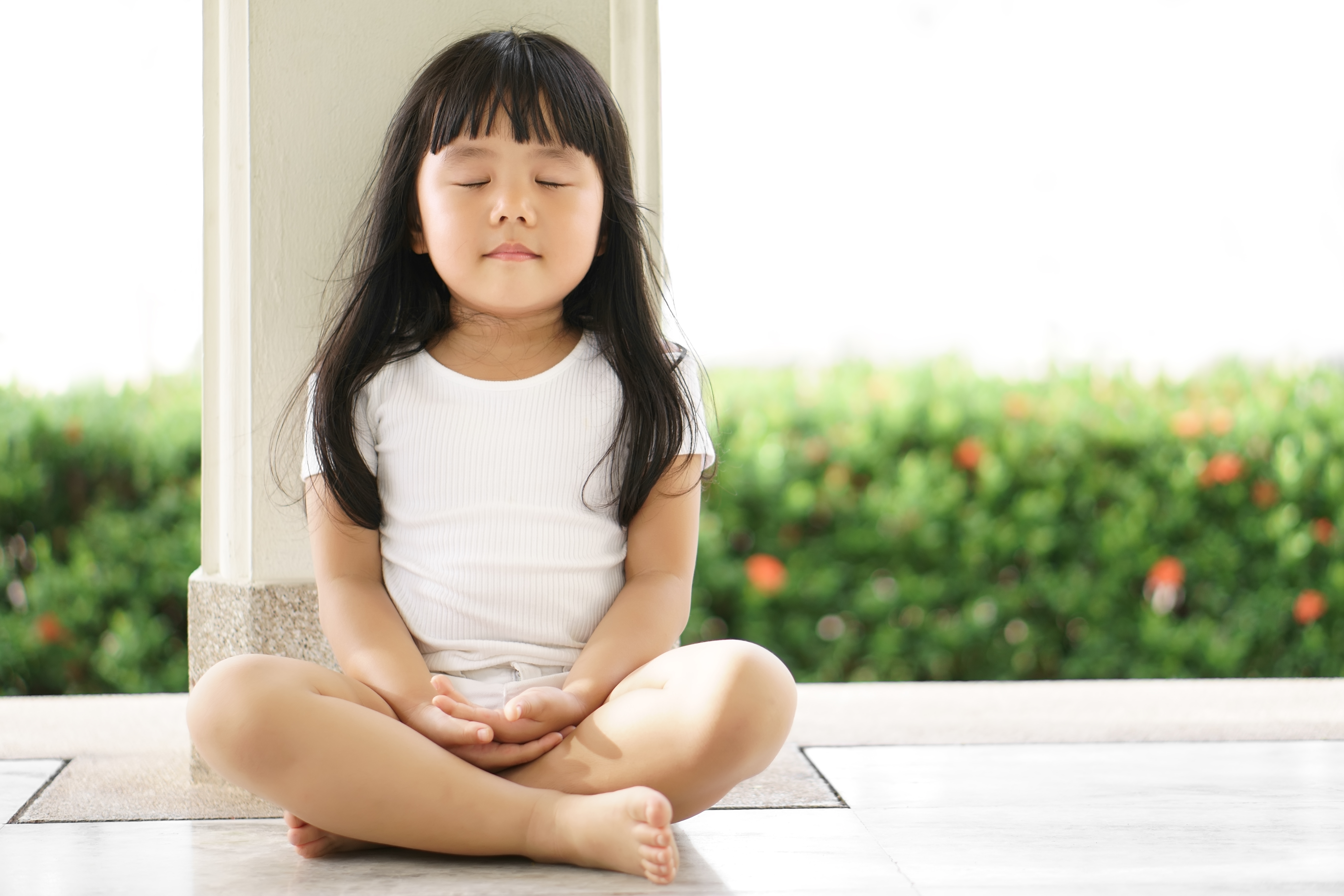 Module 5 - Yoga Philosophy for Children & Teens

This is always a highlight of the training! Whether you have limited or no experience of Yoga Philosophy or if you're an experienced yoga practitioner with a wealth of knowledge of yoga philosophy, you'll gain a deeper understanding and insight into:

The Chakra System (the energetic body), the 8 limbs of Yoga,

the 4 Paths of Yoga and Hindu Mythology, and how this is relevant and beneficial to children and teens

How to use aspects of Yoga Philosophy and Hindu Mythology to support children and teens experiencing difficult

emotions, events and

experiences, and how to use it to enhance their mental and emotional well-being


How to introduce complex and abstract concepts of yoga philosophy to children and teens in a creative and relevant way that they can understand and connect with

Creating yoga poses, sequences, visualisations, mantras and meditation based on Hindu Mythology, so that you can effectively and easily teach

yoga through sto

ry-telling

How to teach yoga philosophy to children and teens with different religious and spiritual backgrounds and beliefs

Module 6- Yoga for Tweens & Teens

In this part of the training, we dive into teaching Teen Yoga:
How to safely and appropriately teach challenging poses to the 11-18 year old age group

Which poses are appropriate for each age group and ability

How to spot mis-alignments and adjust teens to ensure that they are safe in the poses

Creating yoga sequences that are engaging, appropriate and empowering for teens


Planning and theming teen yoga classes to focus on a Peak Pose or a Key aspect of Yoga Philosophy

How to make yoga and meditation fun and interesting to tweens and teens

How to encourage and support tweens and teens to practice yoga, breathing techniques, meditation and mindfulness at home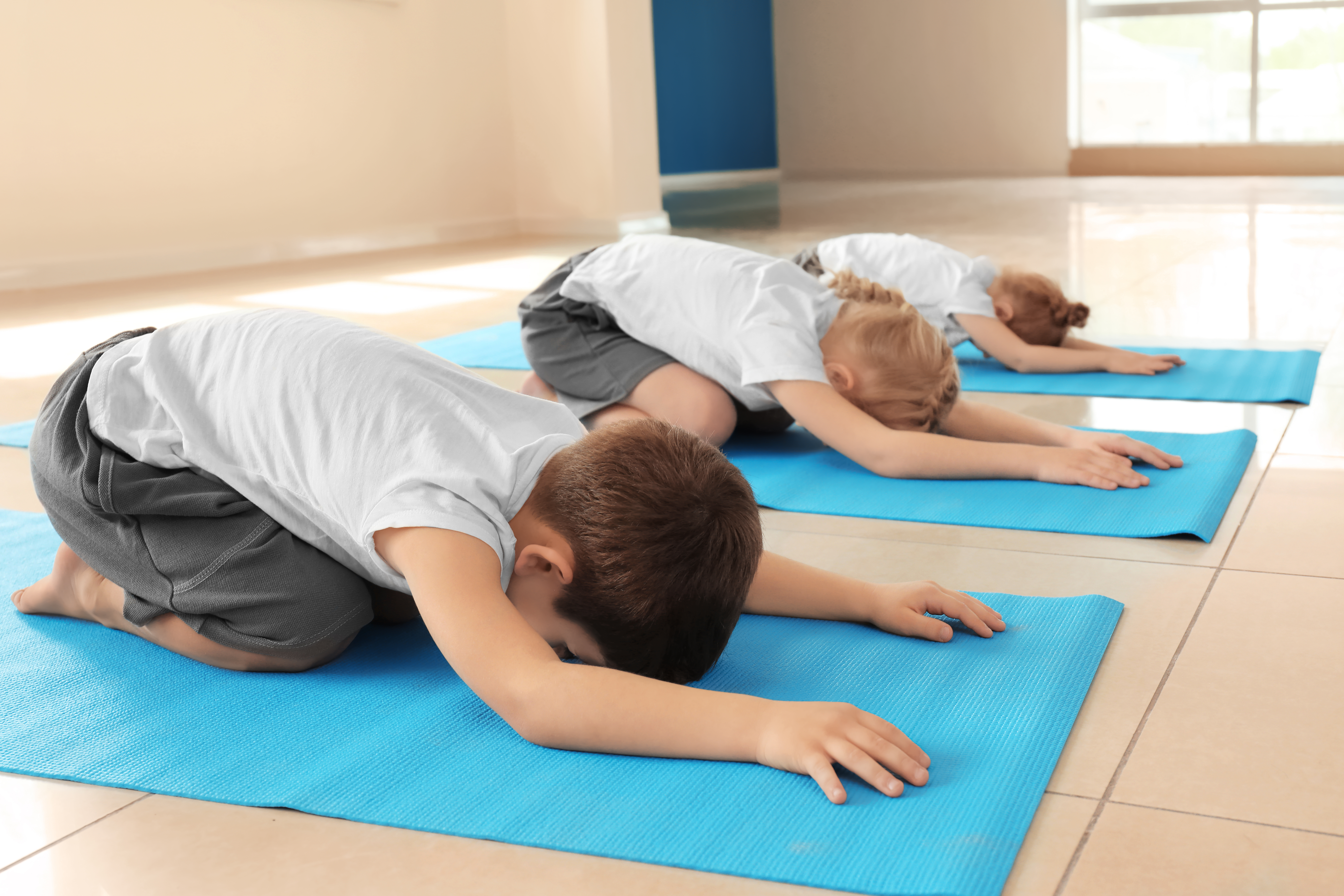 Module 7 - Yoga for Children With Additional Needs

In this section of the training, we delve into yoga for children with special needs, including ADHD, Autism, Sensory Processing Disorder, physical disabilities and behaviour challenges.

You'll learn how to effectively teach 1-1 yoga sessions and how to plan inclusive yoga classes that are tailored towards each child's needs. You'll gain practical skills and techniques on specific strategies, resources, yoga poses, breathing and meditation techniques that are super effective for children with specific additional needs.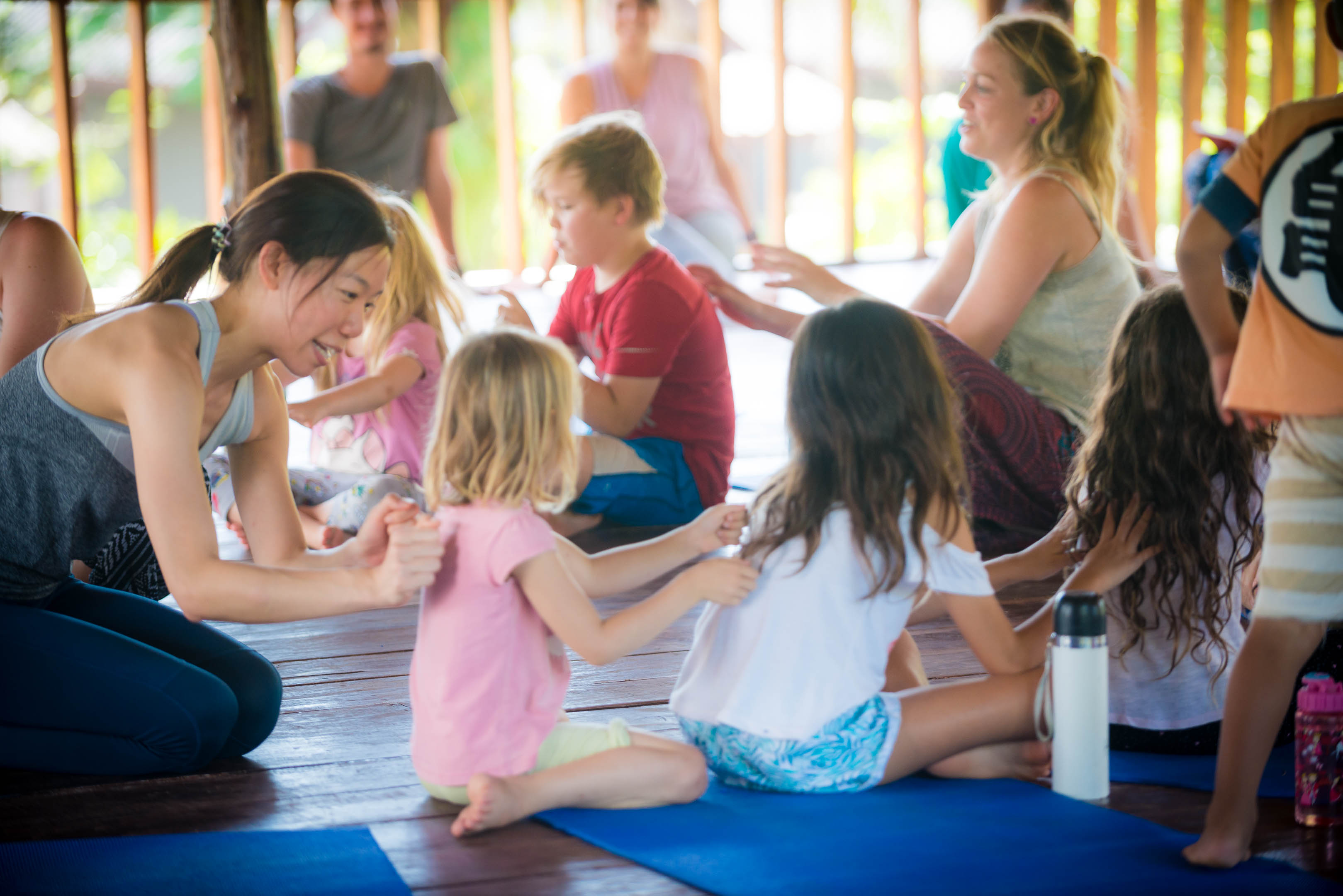 Module 8 - Practice, Implementation & Action

After completing this short module, you can start effectively planning, teaching and managing yoga for children and teens online, in schools, 1:1 sessions, yoga studios and your local community to instantly make an impact and an income through yoga.

Our final workshop The Business of Kids Yoga , will prepare you to set up your own kids yoga classes and business by giving you practical tips and strategies to get clear and get started on your planning, promotion and marketing your classes with ease.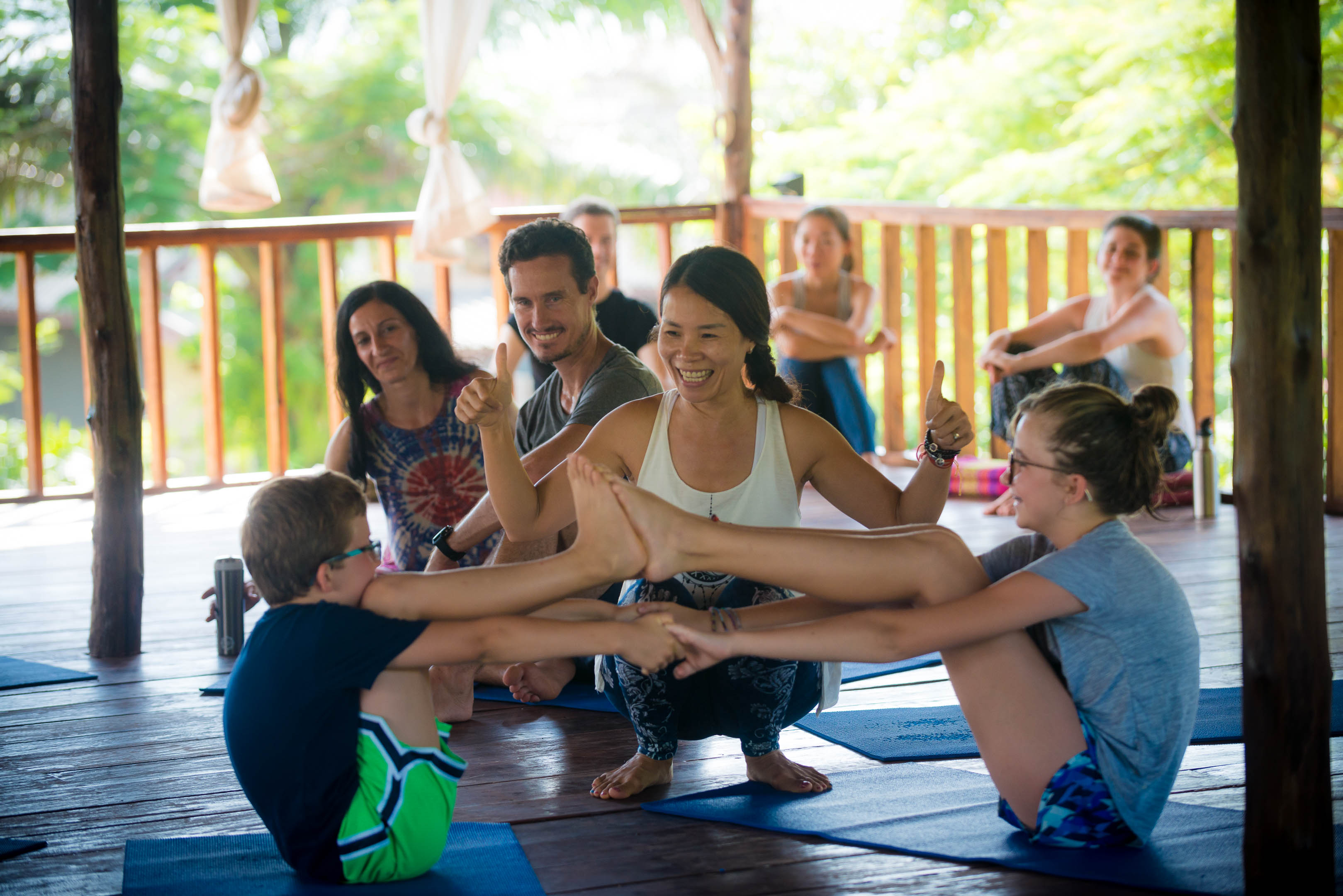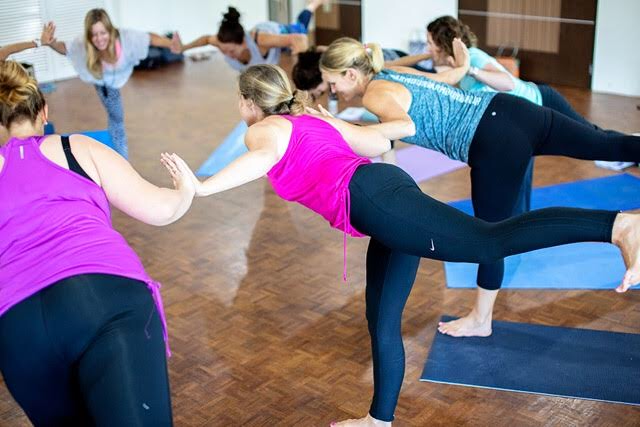 "I could not have been happier with the course! Laura is so passionate and has such an extensive amount of experience in both Early Years Education and in yoga which was so evident in her teacher training.

Everything was taught openly, genuinely and completely from the heart.
I felt that she gave all her students the tools they needed to open their minds to how they approach teaching yoga to young children.

I left the training feeling confident and excited about the prospect of applying what I had learned to any situation. It wasn't just power point presentations listing different activities, it was a whole new way of looking at teaching children yoga".
- Gemmarie, Early Years Educator & Founder of Little Gems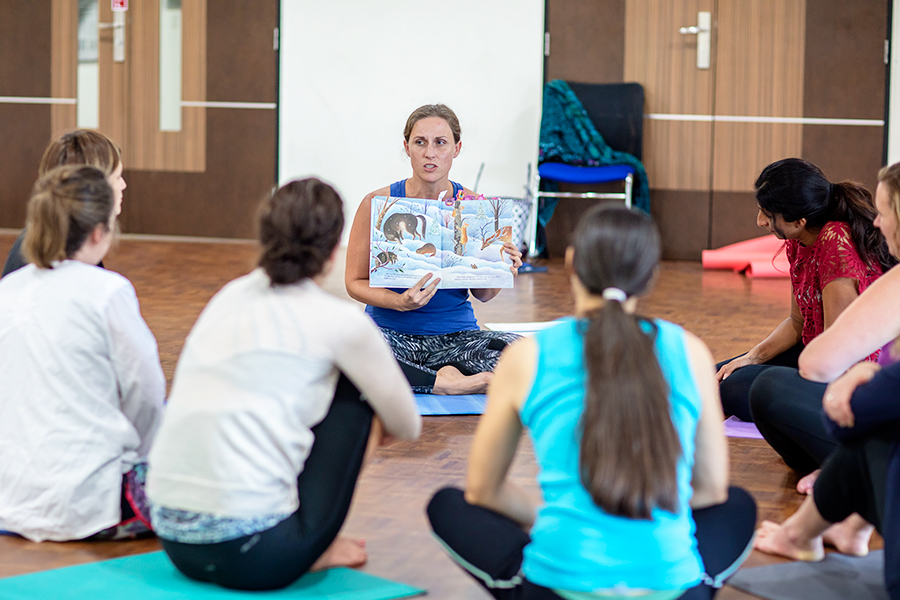 "I absolutely loved every second of my training and Laura opened my eyes to so many possibilities that I never knew existed within the world of yoga and yoga for children.

Laura is such an inspiration, she is truly an incredible human being. I would recommend this training to anyone who is interested in not only teaching yoga but to anyone who has an interest in working with children, you will gain a world of knowledge and your heart will just expand by participating in this course."

- Dory, Yoga Teacher
You'll absolutely LOVE this training if:

You LOVE to sing, dance, play, share, learn, reflect and connect

You LOVE to be part of a supportive, conscious community in which you can feel empowered and inspired as well as empowering and inspiring others with your stories, experiences and mindful actions and words

You LOVE shared learning environments

You LOVE to connect new people from a variety of backgrounds, cultures and countries

You see and feel a need for change in your family, your community and the world as a whole and you want to step up and make that change through the healing affects of yoga and mindfulness

You have a deep connection to yoga or a real curiosity to delve deeper into yoga, meditation and mindfulness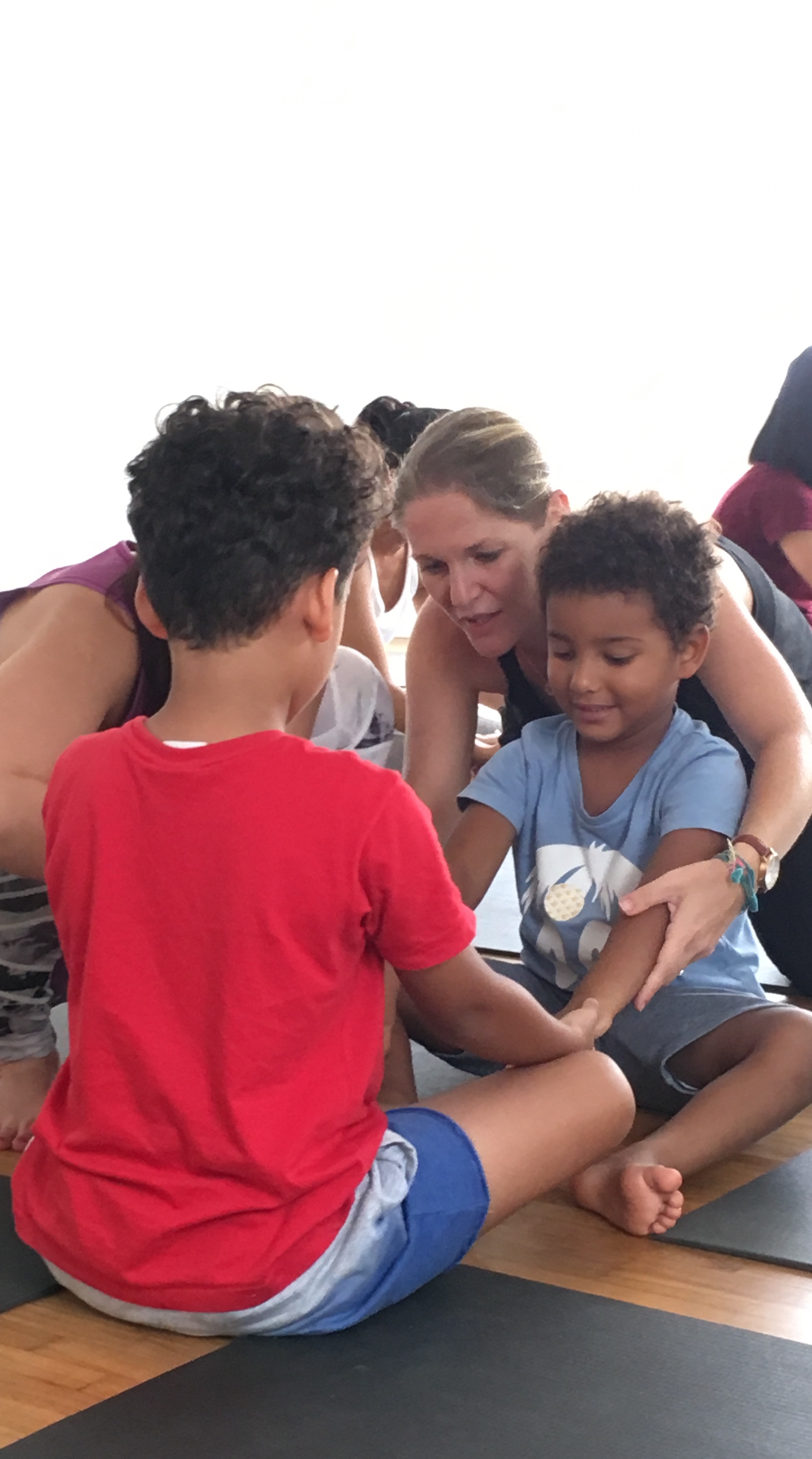 "You will end this training with more knowledge, a useful tool box of activities adapted to every kids, some behavior management tips, class ideas, method to write effective visualization, an overview of what a real class could be, valuable feedback, a roadmap for your future projects (the last day workshop is really well done!) and more confidence in your abilities!
The whole training is rich, diverse, playful, fun, poetic and super interesting.Laura is an amazing and generous teacher who has so much knowledge to share, that I can only recommend her and her perfectly thought out training.
No hesitation, GO FOR IT! "

- Marine, Parent and Well-Being Coach
TEACHER TRAINER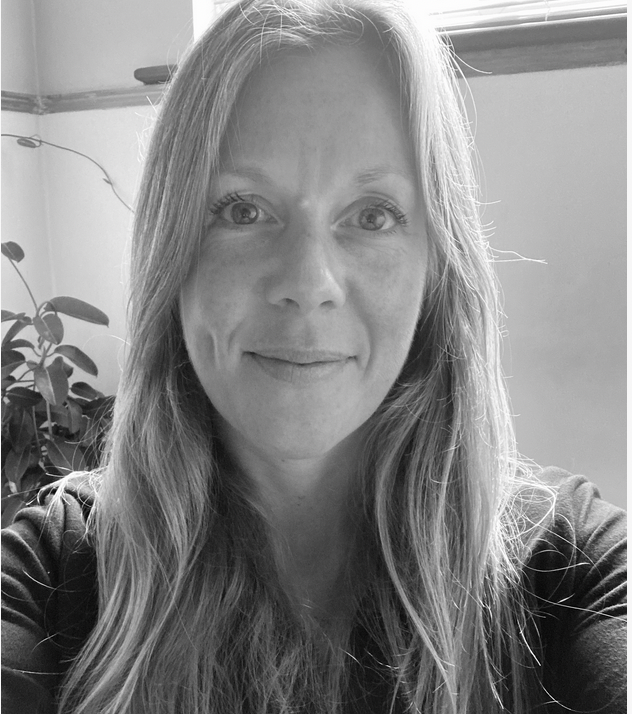 FOUNDER AND LEAD TEACHER, LAURA

Prior to teaching yoga, Laura was an international primary school teacher; with a BA Degree in Education and Special Needs and over 20 years experience of working with children in educational and therapeutic settings throughout Asia and the UK.

Working with a range of educational curriculums and philosophies including, Montessori, Reggio Emilia and the UK Foundation Stage Curriculum, has enabled Laura to create a unique form of Children's Yoga and Well-Being as she combines her knowledge of educational philosophy and teaching methodology with the practices of yoga and Ayurveda, and therapeutic practices and growth mindset strategies to effectively support both the physiology and psychology of children and teens.

Laura's approach to children's yoga is therapeutic, educational, creative and playful. She is committed to life-long learning and to sharing her passion and knowledge of education and yoga with others; she is dedicated to supporting children and young people to become well-balanced, resilient, open-minded, compassionate individuals by sharing the philosophy and teachings of yoga across all areas of the World.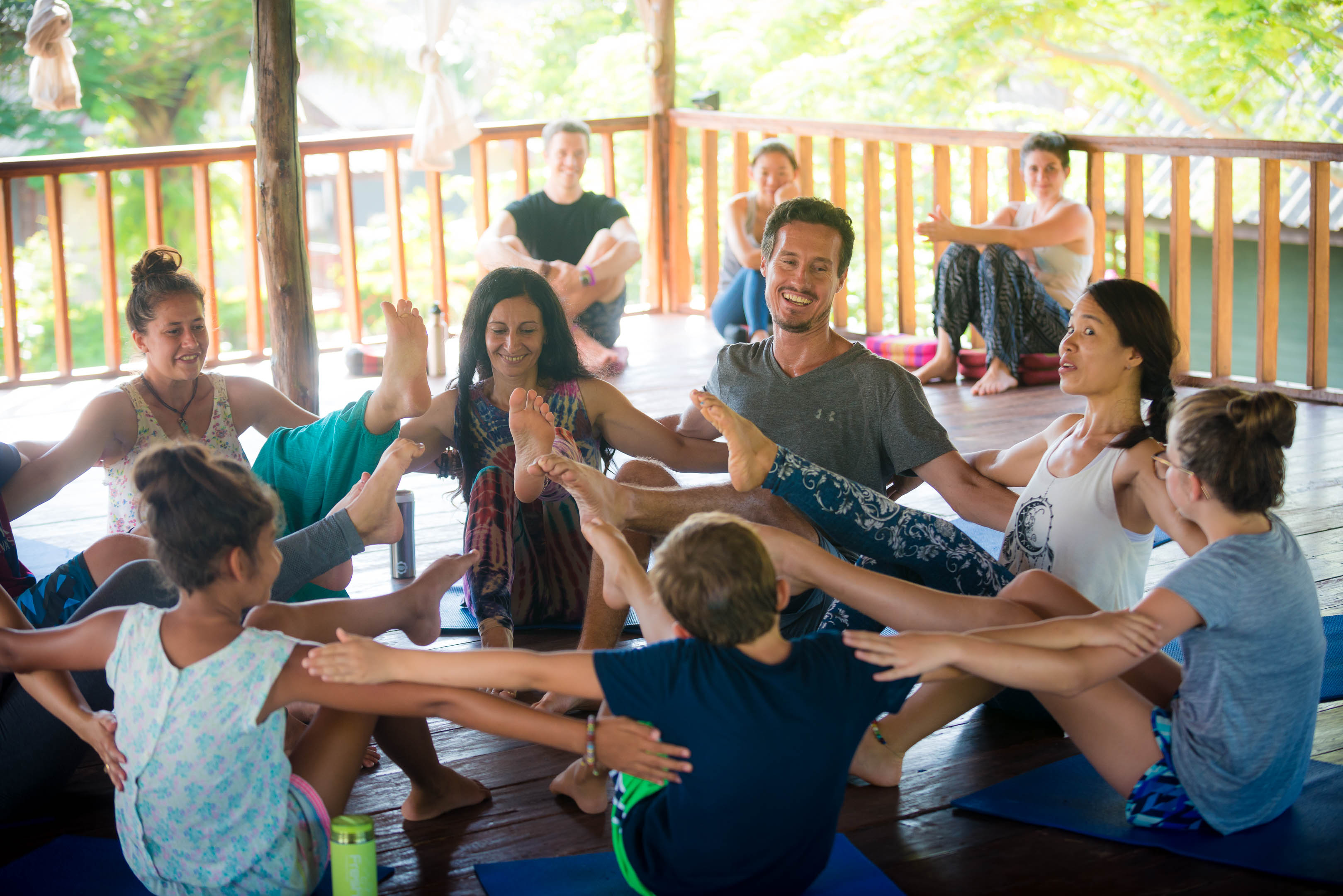 "The experience was fantastic. As a registered psychologist, I am expected to regularly attend continuing professional development training and as such, have spent thousands of Dollars and hours in many different workshops and training - both personal and professional.

I can honestly say that the learning, the inspiration, and the community that I have made on this training has been of the most personally fulfilling of any of the training I have ever done.

The training is part theory, part experiential, part philosophical, part heart-felt, part mindful and wrapped up in a business model. Be prepared to move, dance, laugh and cry".

- Clayton, Educational Psychologist
"Hands down, investing in the 95-Hour Certification was the best decision I have ever made!

Laura's passion and knowledge shine throughout the course.

I can honestly say that, even without rolling out the yoga mats, so much of it applies to helping the children in my daycare find success throughout the day "

- Katherine, Early Years Educator
This training really is for you if;

You want to empower children and young people to become mentally strong, resilient, emotionally balanced, self-aware, connected and confident in their own body
You want to support children in becoming creative, open-minded, accepting, compassionate individuals
You see a need for social change in the world, your local community and in children's individual lives
You want to create an emotionally safe space for children and teens to express their thoughts, feelings and ideas freely
You want to share essential tools with children and teens to self-regulate and heal themselves independently
You want to share concepts and ideas of gratitude, self-worth, awareness, respect, empathy, connection and community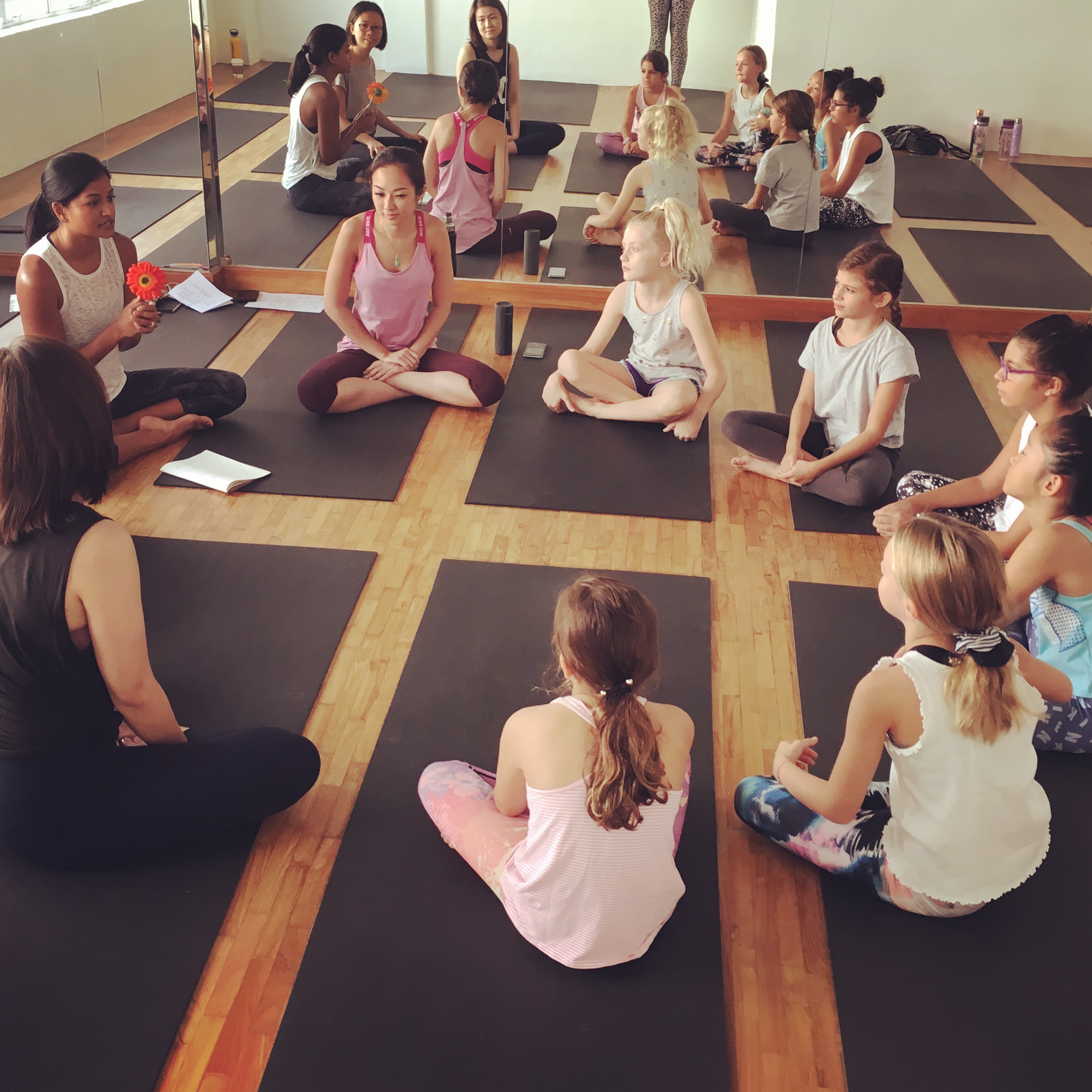 "I absolutely LOVE all of Laura's trainings and masterclasses. They're all packed with super valuable information and the way she delivers them is very engaging, so much that it's always difficult for me to take breaks because I just want to keep on watching!"
- Sylvia, Relax Kids Coach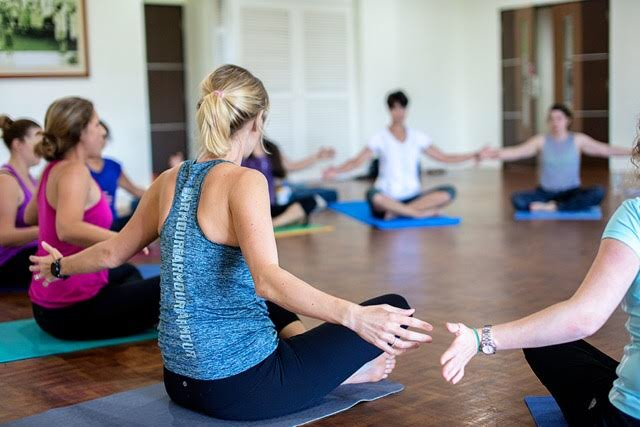 "The course is really planned very well, and Laura teaches in a fun and engaging way, tapping into each participant's creativity and inner child – so it never felt as an obstacle that we only connected virtually.

I was impressed by the depth of the programme, and gained valuable knowledge about teaching yoga to children, tailoring yoga exercises to children with special needs, and using handy mindfulness tools. I have found these insights very practical – not only as a yogi, but also as a parent. "
- Anne, Yoga Teacher & Founder of Still Mind
"This is by far one of the best thing that happened to me in the past years.Throughout the course I didn't even blink nor took a break for a day, I was so excited and committed and willing to learn, and learn and learn even more.

Laura is by far the best educator, yoga trainer, practitioner and many other qualities. The beauty from inside out, dedicated and so passionate about her work. I started my social media platforms and organized zoom volunteer sessions in my community straight after the course.

I am amazed of myself. But this couldn't be done without Laura's guidance. I don't have words to thank you enough.

The great thing is that anytime I have a doubt or a question about a theme or a difficult child case I ask Laura and she always give me the best advice. She just gave me wings to fly".
- Livia, School PE Teacher
WHAT YOU'LL RECEIVE
A Yoga Alliance certification as a Registered Children's Yoga Teacher (RCYT 95-Hours) upon full completion of the online teacher training
A lesson plan structure and formula for creative, holistic and well-rounded classes
Lesson plans to use with different age-groups so that you can start teaching with ease and confidence without the stress of planning
Guided meditation scripts for 3-18 year olds and family yoga so that you can easily start leading meditations right away (even before you complete the training)
Recordings of all workshops and live sessions plus life-time access so that you can continue your learning and growth over the coming years by returning to the on-demand workshops at any point, on any device
An interactive members area of our global community where you can seek advice and ask questions, knowing that you'll get support from Laura and a group of over 200 experienced Divine Light Yoga trained teachers
Confidence, knowledge and motivation to instantly start and continue to expand your children's yoga classes, studio and business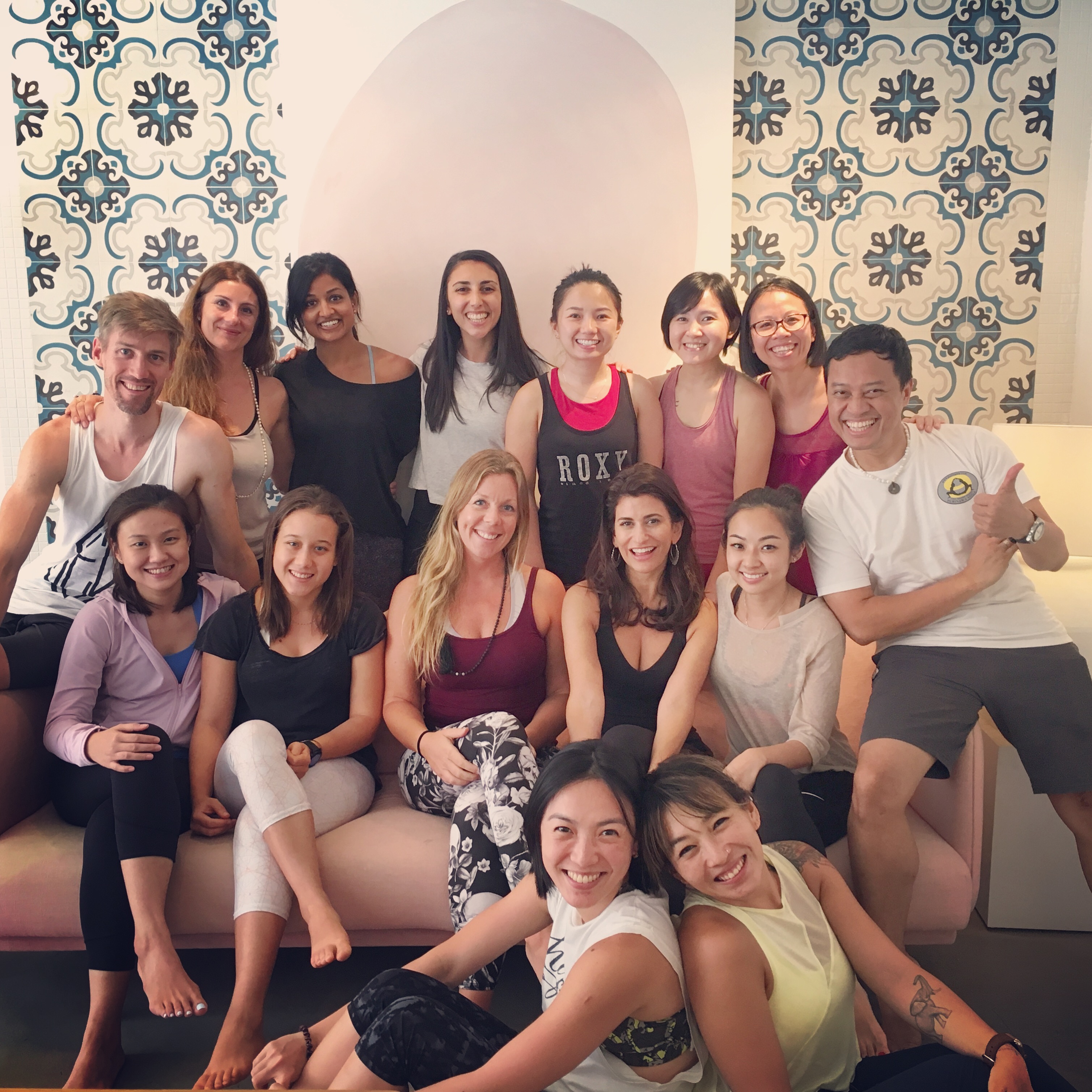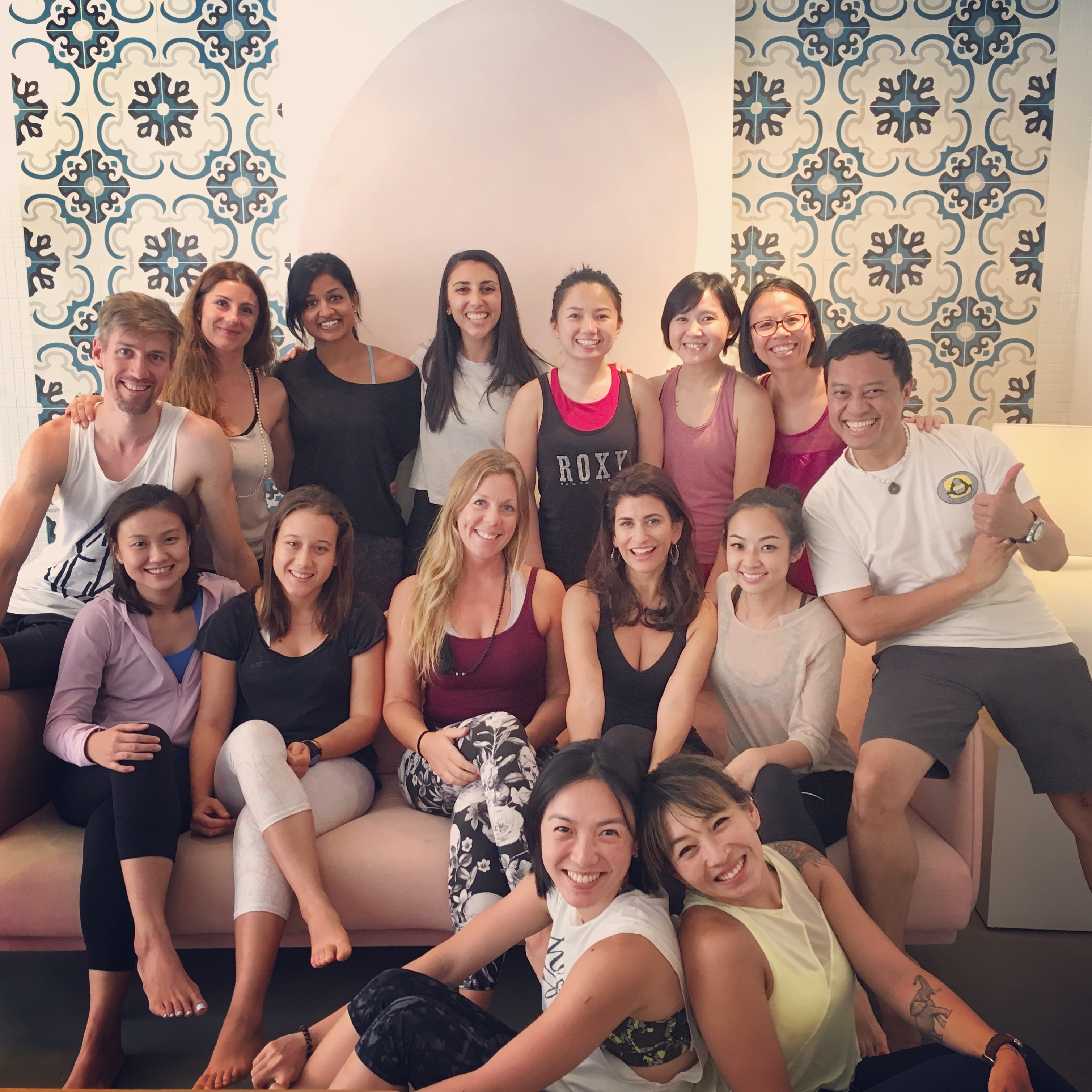 "Laura is brilliant. She is very approachable & knowledgeable. She is very easy to listen to and the workshop was well laid out, well planned and brilliantly delivered"

- Zeina, School Teacher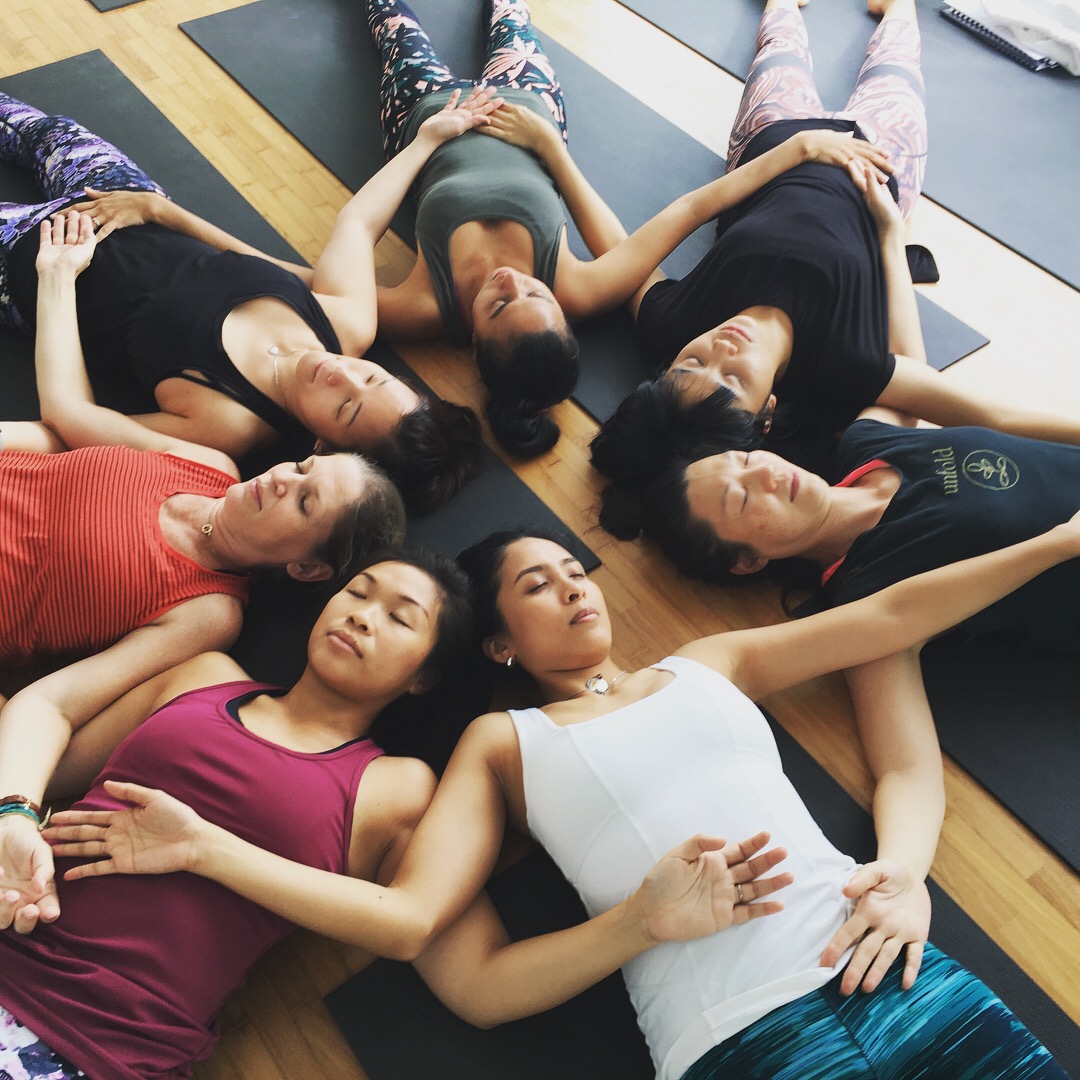 "Laura is simply...changing the world, one child at a time! And I feel so lucky to have found the course, so I can do the same! You can expect a full toolbox on how to teach hands on teaching daily, and feeling fully empowered to go out there and do it, once you have completed the course.

Meeting and free dancing and mandala yoga-ing with a bunch of like minded peeps is the icing on the cake and the start of a tribe that will support and play with you through your kids yoga journey"
- Audrey Lim, Parent & Yoga Teacher

Course Curriculum
Welcome!
Available in days
days after you enroll
Training Manuals & Resources
Available in days
days after you enroll
Module 1 - The Fundamentals
Available in days
days after you enroll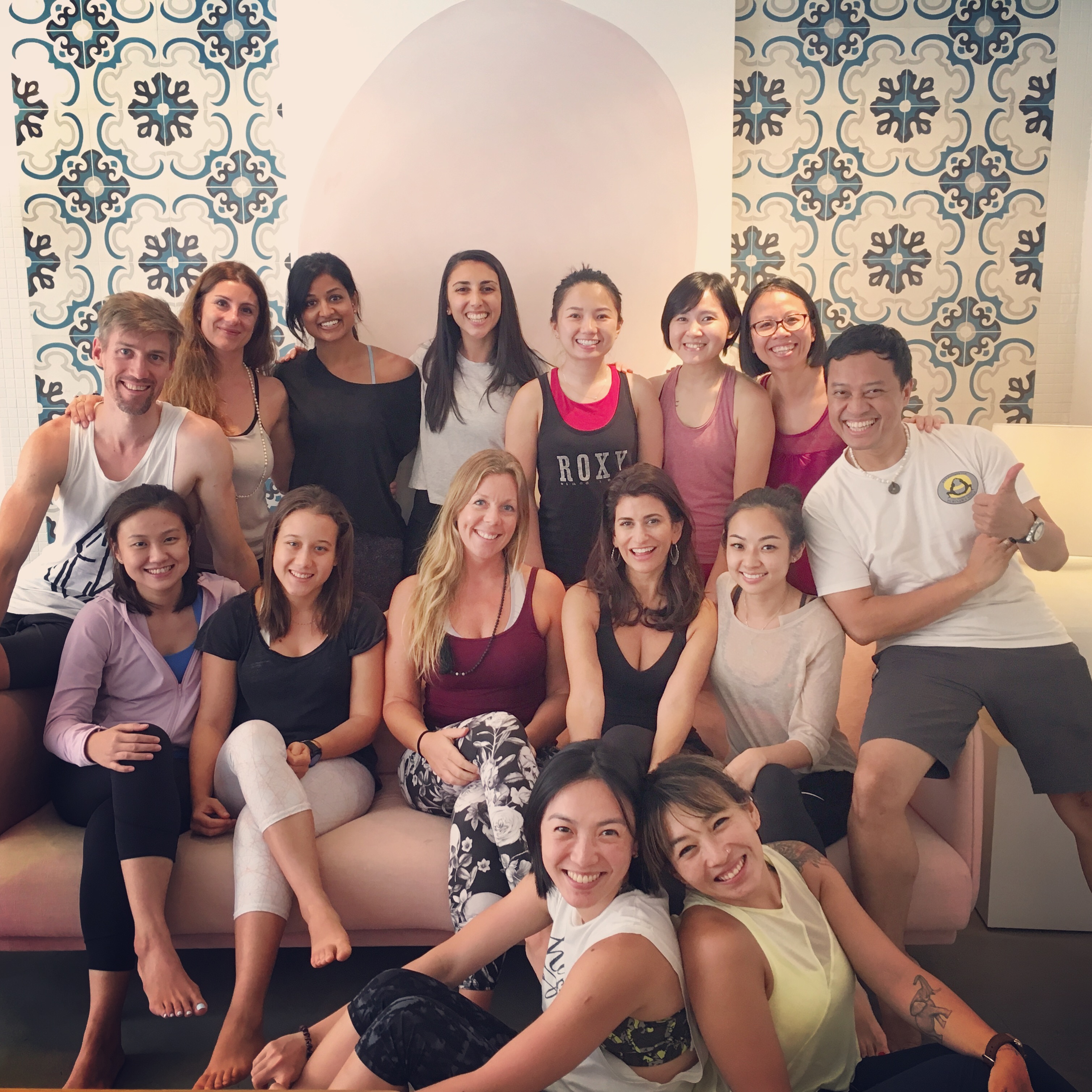 "Look no further than Divine Light Yoga for your children's yoga teacher training!

Laura has so much hands on experience! Coming from a background in early years teaching as well as her amazing ability as a yogi herself, it's just something you cannot put a price on. She's had experience in all facets of yoga with children whether that be in a classroom, in a studio, working with children with special needs, a school program, workshops and will happily share all her experience and knowledge with you.

The course itself is very hands on and practically, giving you a really good understanding of what it will be like to actually teach different ages.

She's not afraid to deviate off course if it means helping you out with a specific need or question!

Laura also has plenty of resources, manuals and a membership program to use within your classes once you start teaching if you feel like you need it! Also has a Facebook group for any questions, open to all past and present trainees to give any extra insight!

After some time of researching different ways of doing my children's yoga teacher training, I couldn't be happier with my choice of choosing Divine Light Yoga."

- Monica, Martial Arts Teacher & Founder of Bala Yoga
WHO JOINS OUR TRAINING?

We are SO incredibly fortunate to have a global community with students joining from Asia, Australia & New Zealand, the Middle-East, Europe, North and South America and Africa. Our trainees are mostly:

>> Educational Psychologists and School Counsellors
>> School Teachers and Teaching Support from Early Years to College level
>> Parents, grandparents and carers
>> Social workers
>> Play / art / music therapists
>> Childcare and educational professionals
>> Healthcare and medical professionals
>> Wellness and holistic health practitioners
>> Yoga teachers and practitioners
>> Yoga studio owners and wellness managers
>> Dance, music, art, drama and theatre teachers
>> Playful adults that want to delve into something new, interesting and mindful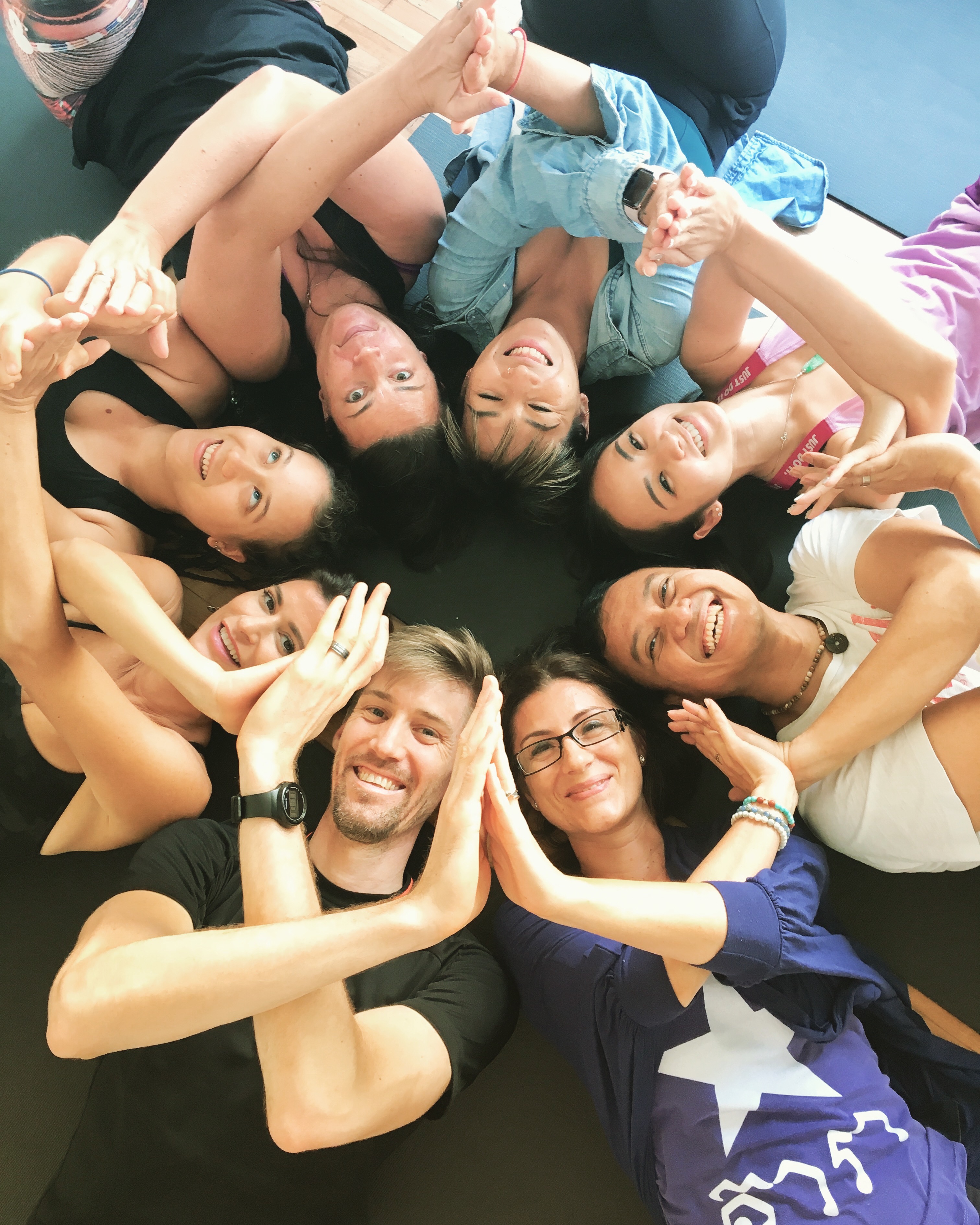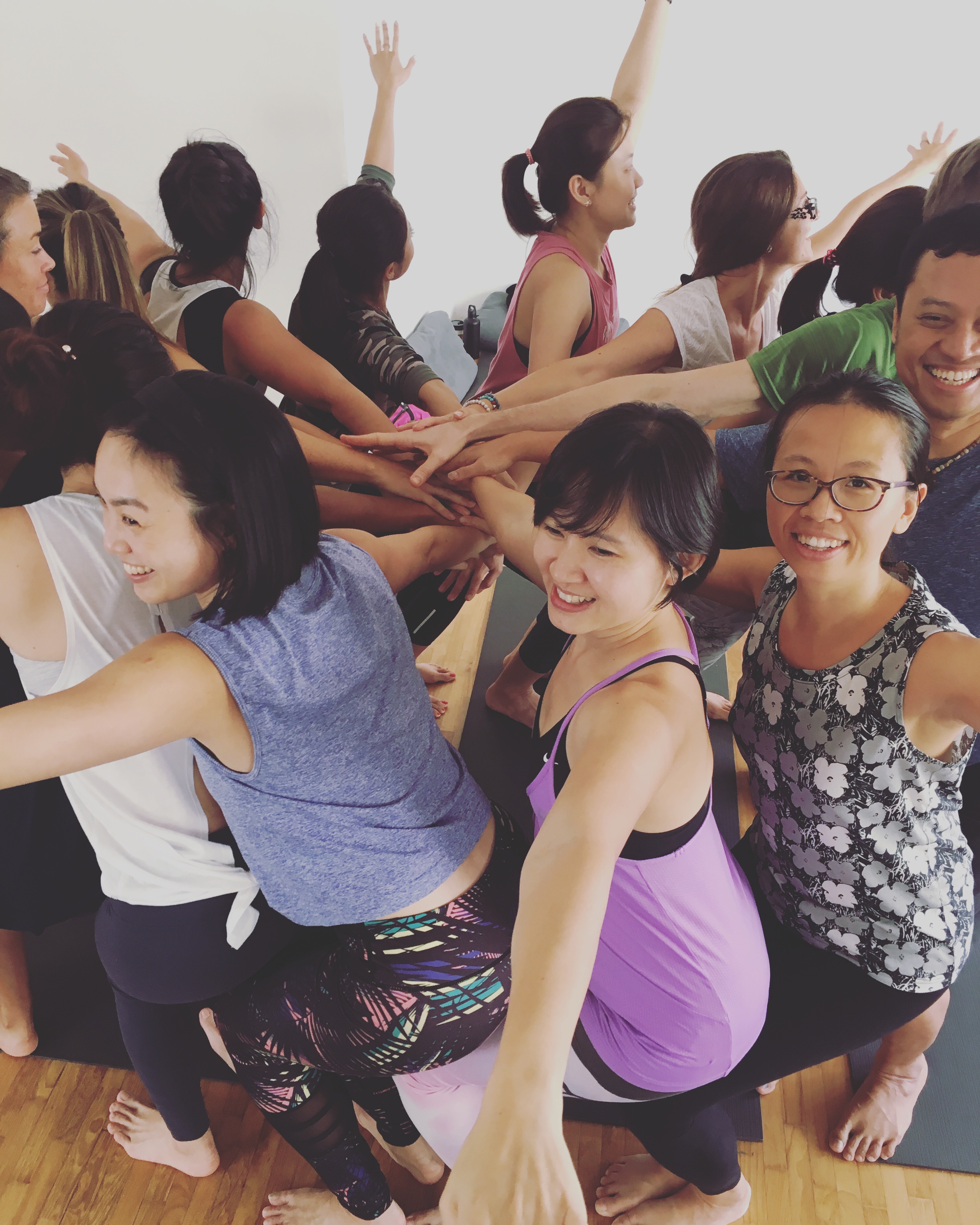 "The workshops were well-planned with lots of activities that got the trainees involved so it was never dull, and we had such a fun time with Laura's repertoire of creative tools and techniques to engage children. My inner child was totally stoked!!!
She understands child development so well and shares all these deep knowledge through easy-to-understand ways. I loved how she was able to hold the space for such a large group of us, and managed to create this safe space for us to learn, share and teach.

Thank you for this amazing experience, Laura and I absolutely
highly recommend her trainings to anyone who is keen to explore the
world of kids' yoga". - Applie, Social Worker
SUCCESS STORIES FROM OUR STUDENTS

We're so proud that 90% of our teacher graduates start teaching children's yoga classes within the first month of completing our training, with others, working on large projects such as opening their own studios and creating online program.

We celebrate each of our teacher training graduates and continue to support and encourage each one, after the training has finished.

Here's what a few of our students have developed within 12-months of completing our RCYT 95-Hour course...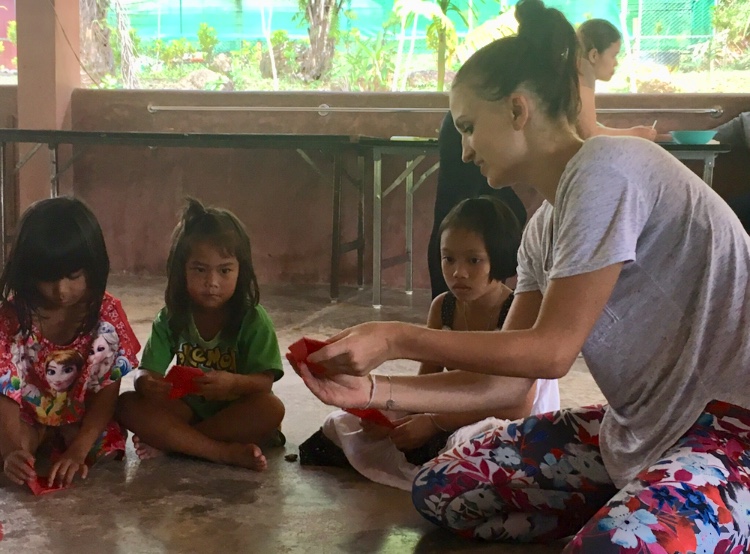 Amy, an international school teacher, joined the Divine Light Yoga community with the intention of sharing children's yoga and mindfulness in her school curriculum.

Just 6-months after joining the online training, Amy had created Inspired Mindful Children, an online Mindfulness Program for primary schools, currently being implemented in the UK
Mel is a full-time parent, who joined the training so that she could share yoga and mindfulness with her children at home.

After leaving the training with enthusiasm and confidence, Mel started teaching kids yoga classes in her community and has just started her own online children's yoga classes which she intends to expand and develop over the next year.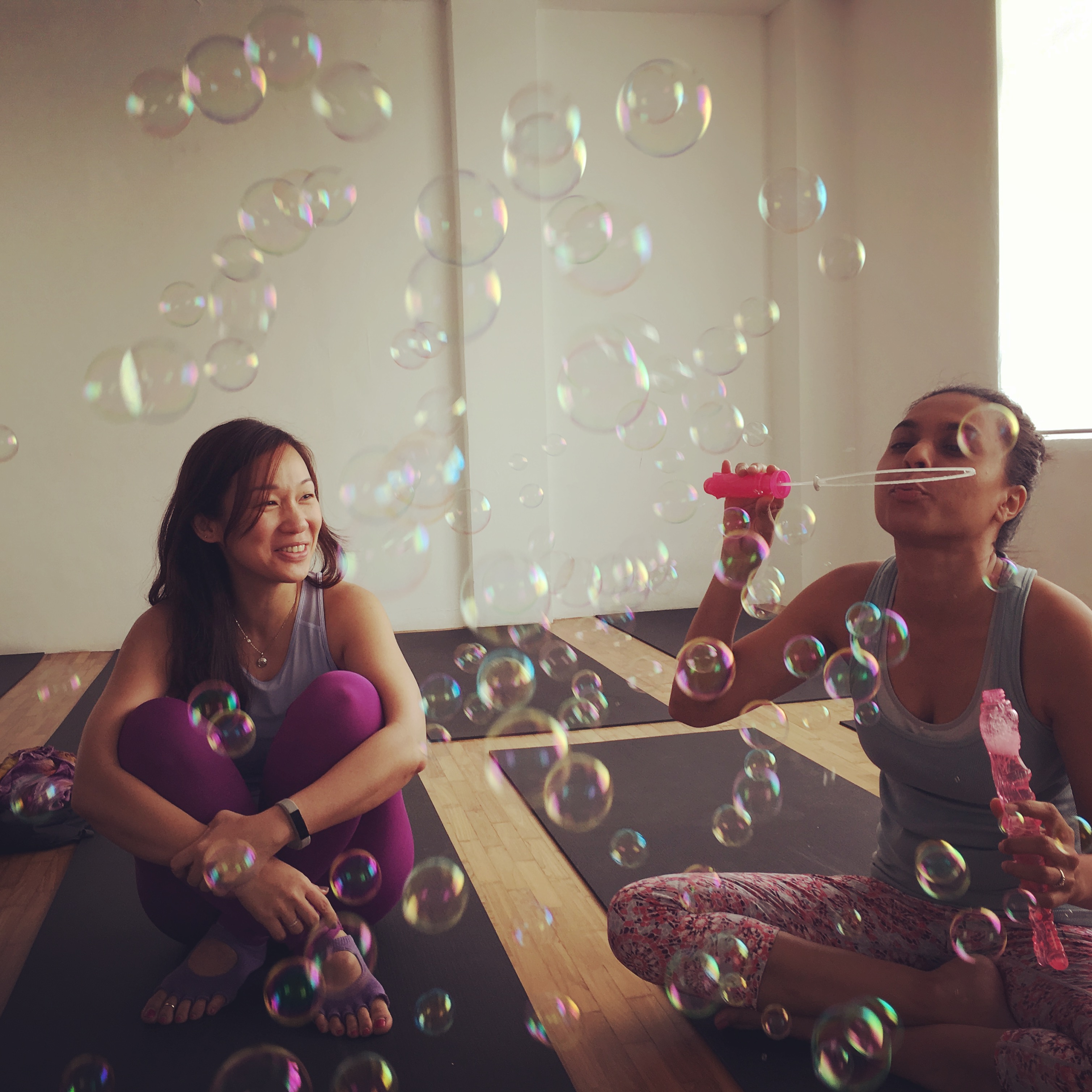 Rashita joined the training with the intention to share her new skills with the parents and children in her mum-and-baby classes. Within days of completing the training Rashita was leading yoga classes in kindergartens and schools across Singapore.

Diana a curious and playful yoga teacher, initially unsure of how she may use the skills gained from the training, completed the course and immediately started to teach children's yoga and mindfulness programs within the yoga studio that she works.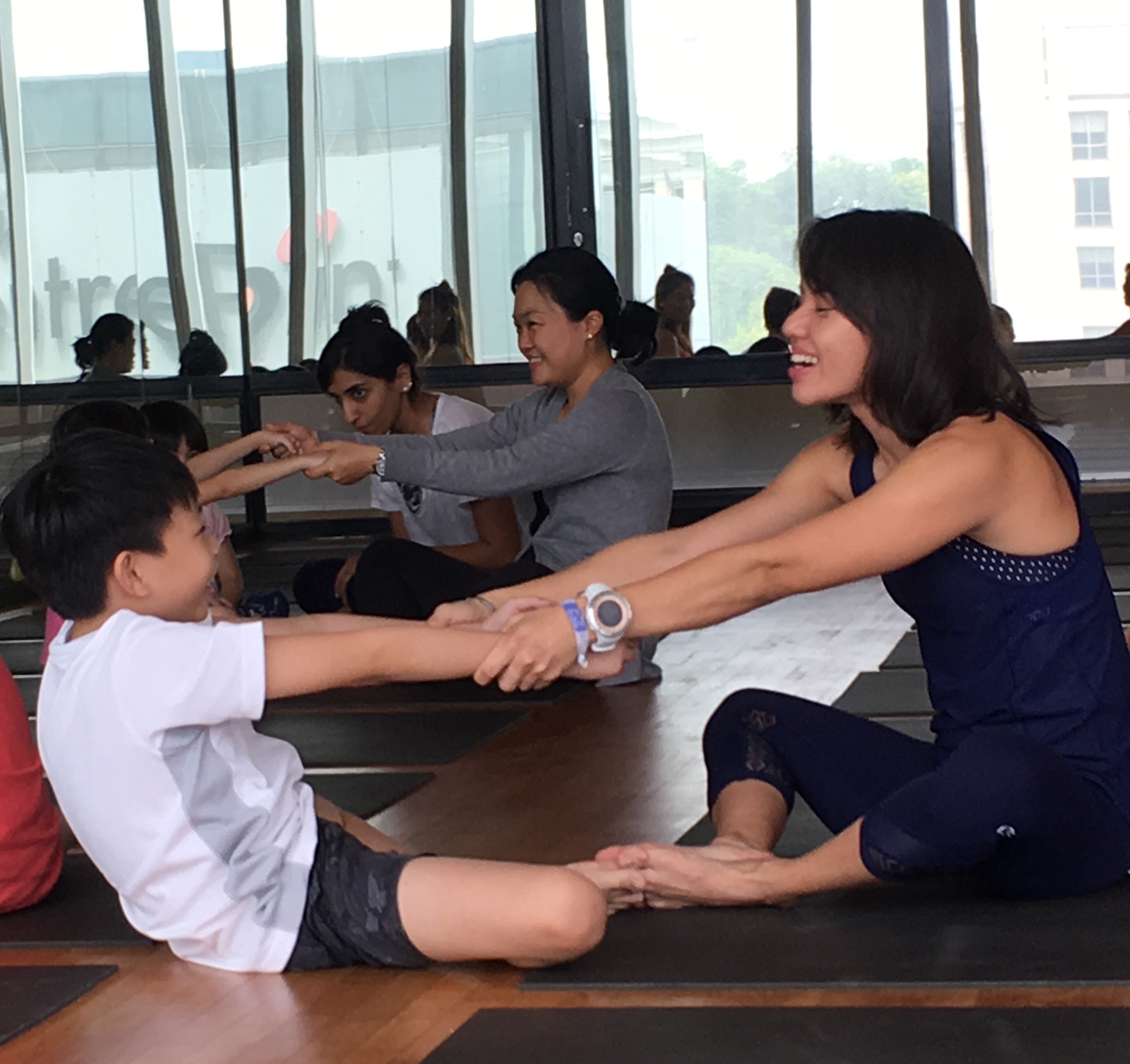 Grace attended the training with the aim of using the knowledge and skills from the course, with her 2 daughters, to become a more mindful parent.

Not only has Grace used her new skills to solidify her bond and connection with her children, but within days of completing the training, Grace started teaching children's yoga classes in studios across Kuala Lumpur. Grace now successfully leads specialised children's yoga workshops and educational parent workshops on mindfulness, across the city.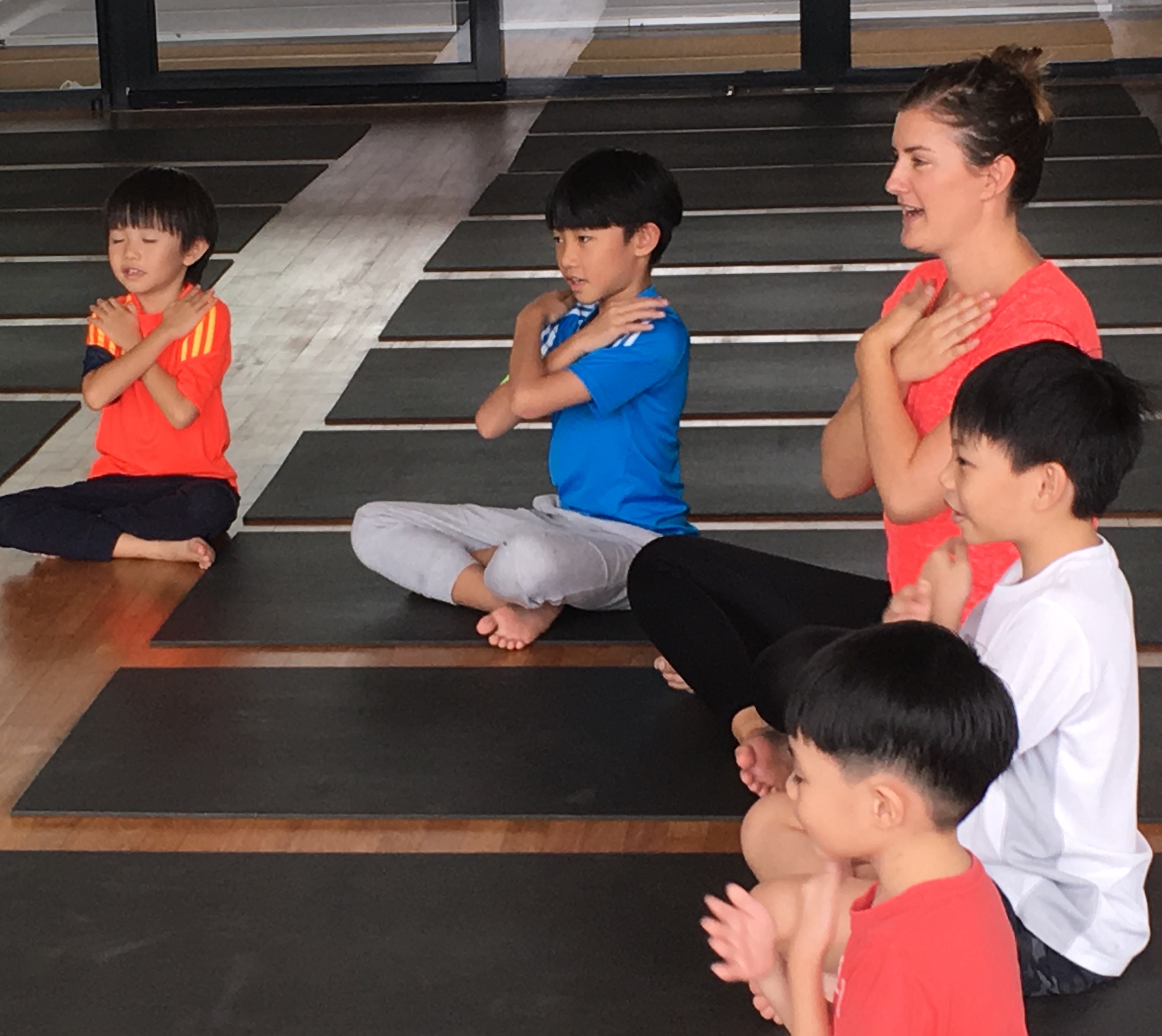 Jess, a social worker from Australia joined the training, with a keen interest in supporting children in foster care with therapeutic yoga and meditation tools.
Within 6-months of completing the course, Jess had created her own successful business leading 1:1 sessions and parent workshops, to teach foster families about yoga for anxiety.

Jess has been featured in national magazines and leads inspirational and educational talks at large conferences around Australia.And has just organised and hosted her first online summit for parents and professionals.

TO GAIN YOUR CERTIFICATION YOU MUST:

Watch all workshop recordings (approx. 80-hours in total)

Complete all assignments (take 15-30 minutes each)

Complete all payments for the training
COURSE REGISTRATIONS OPEN NOW

(Email Laura at [email protected] for questions)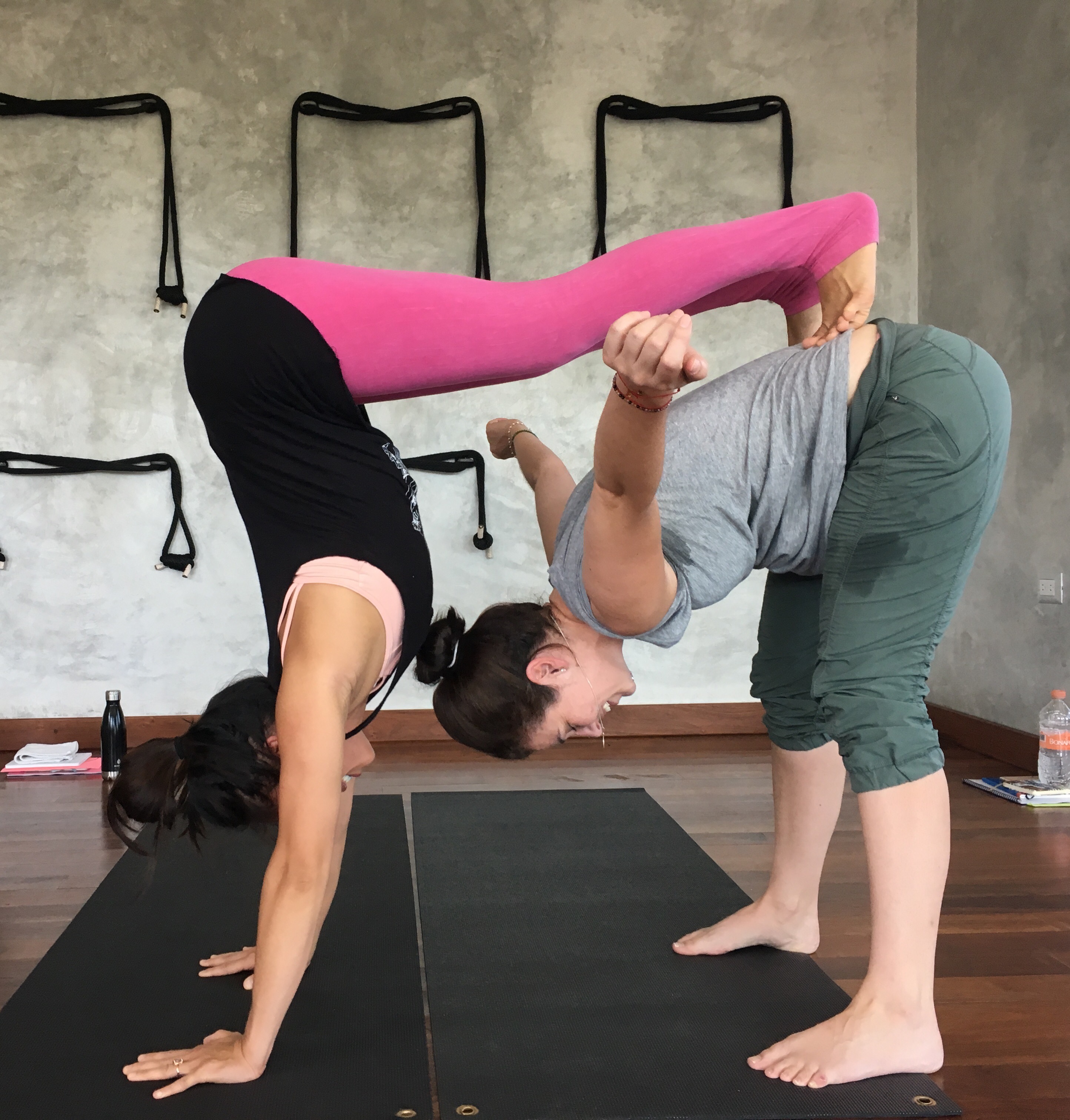 "Laura is one of the most knowledgeable people I have ever come across in any field and exudes tons of passion for what she does; which is evident in how she talks about and teaches this practice.

You will learn more than you may even be able to handle, but will come out of it feeling confident to teach right away, which is rare in my personal experience!

There is a lot of knowledge and insight to be shared, but be prepared to act like a complete fool! It is the most fun if you throw your full child heart into it without a care for how ridiculous you will look... and you will.. but it's totally worth it!

Enjoy yourself and the experience for all it has to offer!"

- Jessica. Children's Social Worker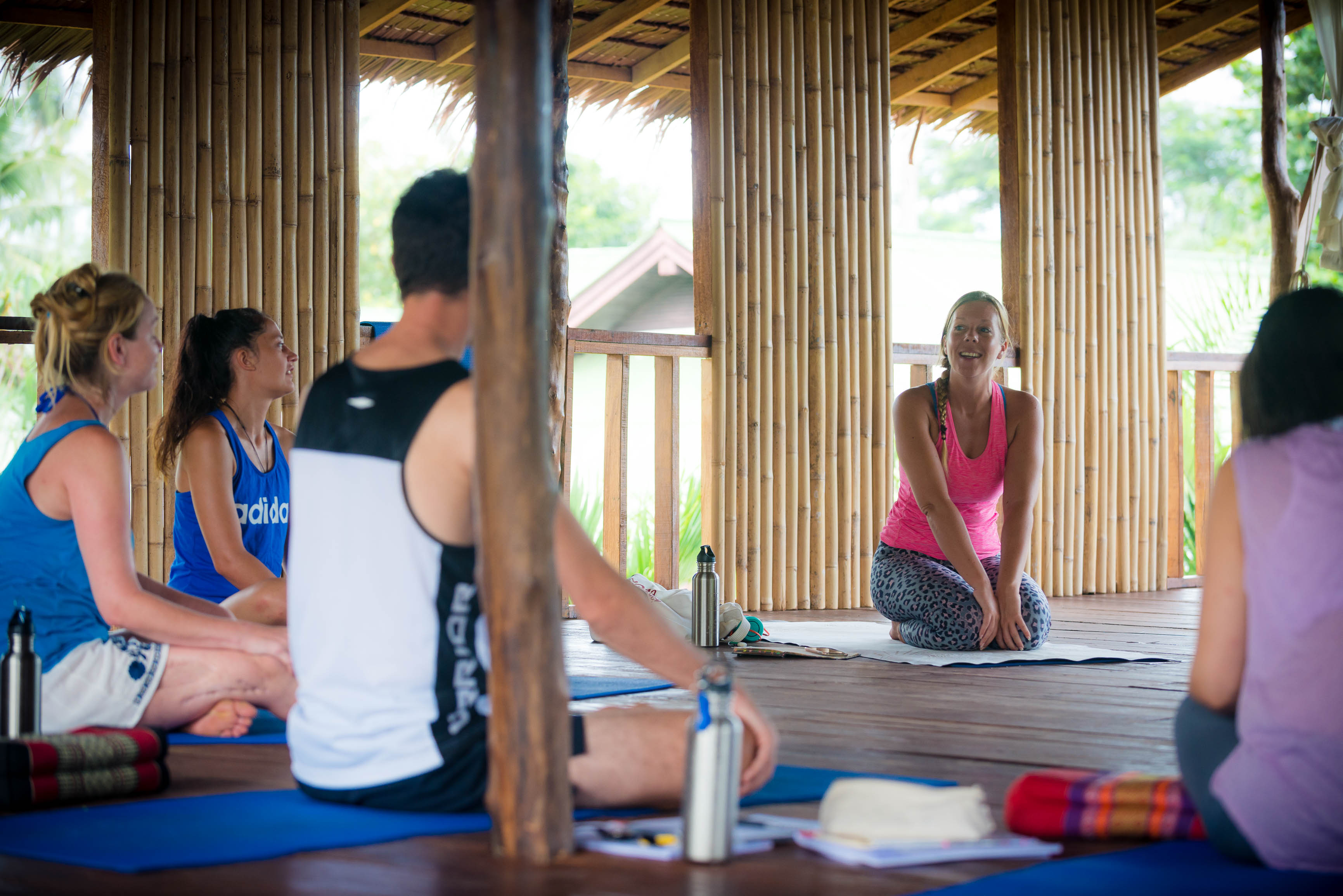 "I already felt like it was worth every penny from only taking the first workshop!" - Imola, Parent
INVESTMENT
REGULAR PRICE: $1950USD
NOW: $995USD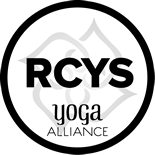 Cancellation policy: Due to the nature of the training being digital and on-demand, we have a strict cancellation policy;
In the case of cancellation by the participant, tuition fees are non-refundable but we will transfer the tuition fees onto another Divine Light Yoga training of participants choice (in-person or online training).
"I was able to start using my certification in the community immediately, however more importantly, I was also able to help friends and family with techniques to cope with anxiety, ADHD, and sleep problems.

I am incredibly grateful for all that I've learned, and have already invested in more training with Divine Light Yoga! "

- Katherine, Early Years Educator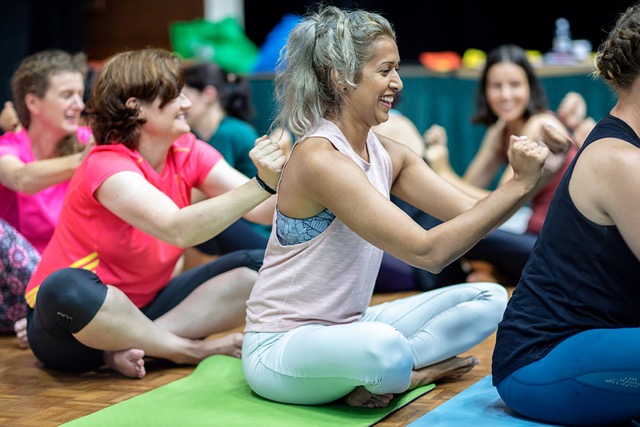 "I am so grateful and happy I have signed up for this course! Although it an online course, it is very interactive and engaging and creates a healthy and supportive community.

Laura is very knowledgeable and genuine in her teaching style. If you want to have the right resources to teach children and teen's yoga and mindfulness in your community and if you want to gain the confidence to spread the knowledge, then I highly recommend Divine Light Yoga teaching training led by Laura" - Faten, Yoga Teacher
Your Teacher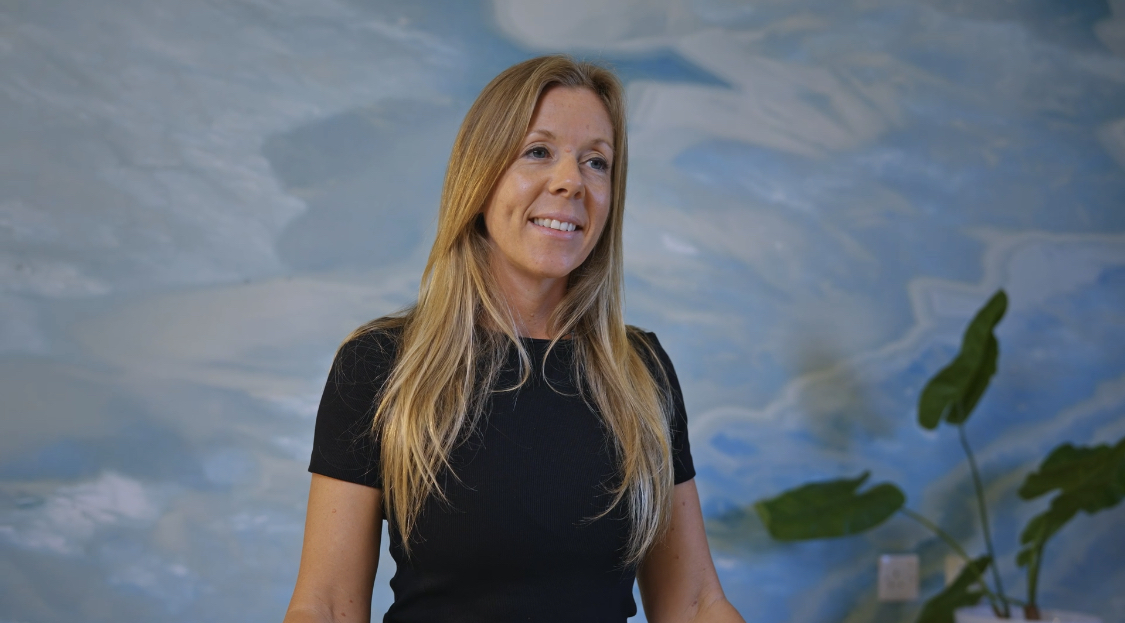 Laura founded Divine Light Yoga in 2015, with an eagerness to share her 20-years experience and knowledge in yoga, education and holistic practices. Laura is a life-long learner, true adventurer and world-traveler with a keen passion to share all that she has learnt and practiced, with others, to support them with their physical, mental and emotional well-being, in a playful and practical way.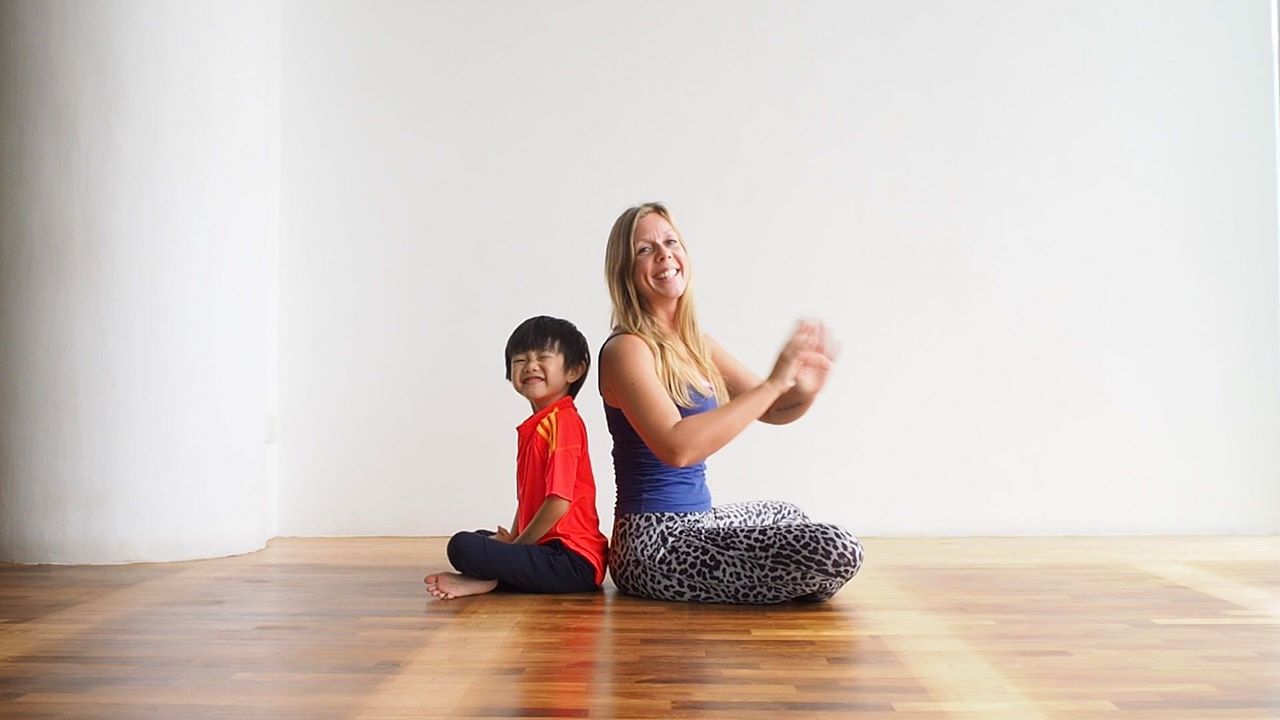 Prior to teaching yoga, Laura was an international primary school teacher; with a BA Degree in Education and Special Needs and over 20 years experience of working with children in educational and therapeutic settings throughout Asia and the UK. Working with a range of educational curriculums and philosophies including, Montessori, Reggio Emilia and the UK Foundation Stage Curriculum, has enabled Laura to create a unique form of Children's Yoga and Well-Being as she combines her knowledge of educational philosophy and teaching methodology with the practices of yoga and Ayurveda, and therapeutic practices and growth mindset strategies to effectively support both the physiology and psychology of children and teens.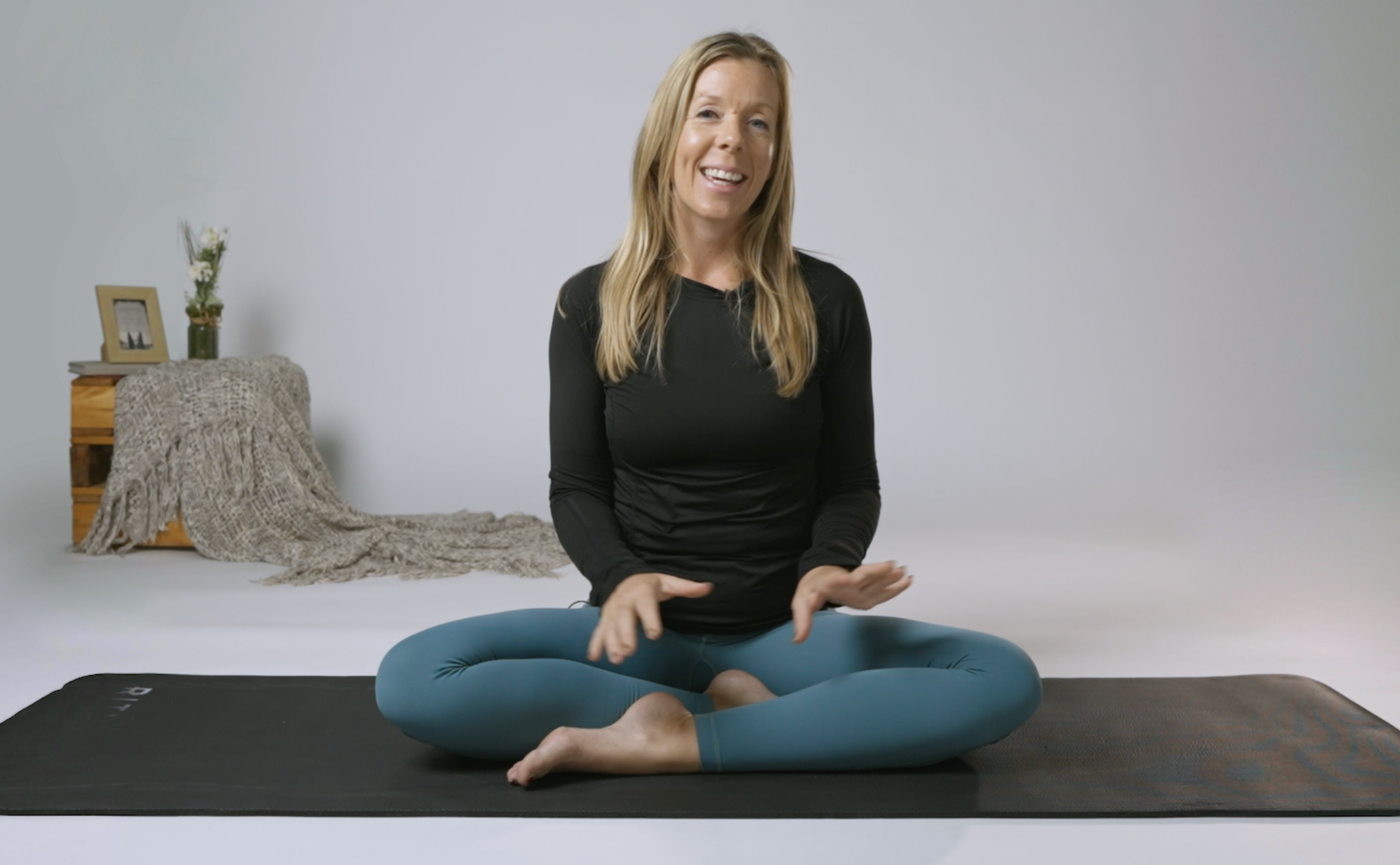 Laura is a Yoga Alliance E-RYT 500-Hour (Experienced Registered Yoga Teacher) and a YACEP (Continuing Education Provider) having completed three 200-Hour certifications in Hatha-Vinyasa (India); Yoga Therapy for Anxiety (Bali); Ayurveda Yoga Therapy (Mexico), plus a 300-Hoour certification in Yin & Yoga Therapeutics (Thailand), a Prenatal Training and two Children's Yoga Teacher Trainings (RCYT 95-Hour) in Hong Kong & Bali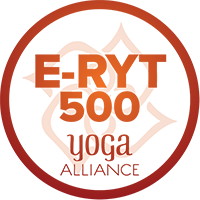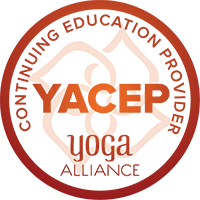 Laura is committed to life-long learning and to sharing her passion and knowledge of education and yoga with others; she is dedicated to supporting children and young people to become well-balanced, resilient, open-minded, compassionate individuals by sharing the philosophy and teachings of yoga across the Globe.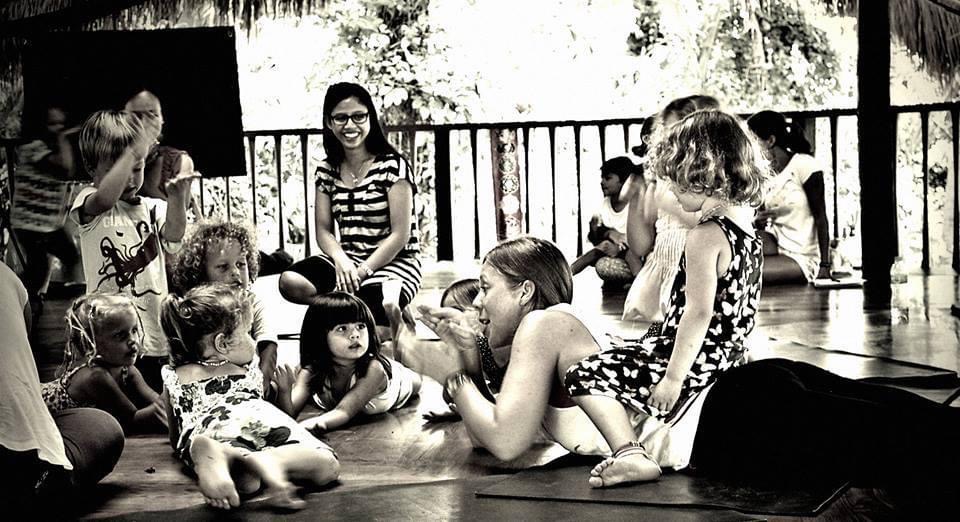 Frequently Asked Questions
When does the course start and finish?
You can start at any time that you're ready and complete it any time throughout 2023.
When will I receive the Yoga Alliance certificate?
As soon as you have completed the course and all assignments, and once all payments for your tuition fees have been received.
What if I want to attend the in-person traning in Thailand or Mexico?
We would LOVE to have you join us in person too! Laura is offering a $500usd discount to all online course students, so that you can join us in person at one of our beautiful locations, and receive a discounted rate for your tuition fees.
Will my certificate say "Online Course"?
No. you will receive the same Yoga Alliance accredited certificate as you would if you were attending the in-person teacher training.
Who will be leading the training?
All workshops and group management will be led by Founder & Lead Teacher Laura McEgan. Laura has over 20-years experience of yoga and education, with a passion and determination to openly and honestly share with all Divine Light Yoga Teacher Trainees.
Is it different to the in-person teacher training?
Its exactly the same curriculum and certificate as in-person training with some extra bonuses such as an Early Bird price (save $150usd); it's self-paced with life-time access; live online teaching practices and Q&A sessions; small group coaching after completing the training; Our "Kids Yoga Teacher Start Up Kit" which includes over 100 lesson plans.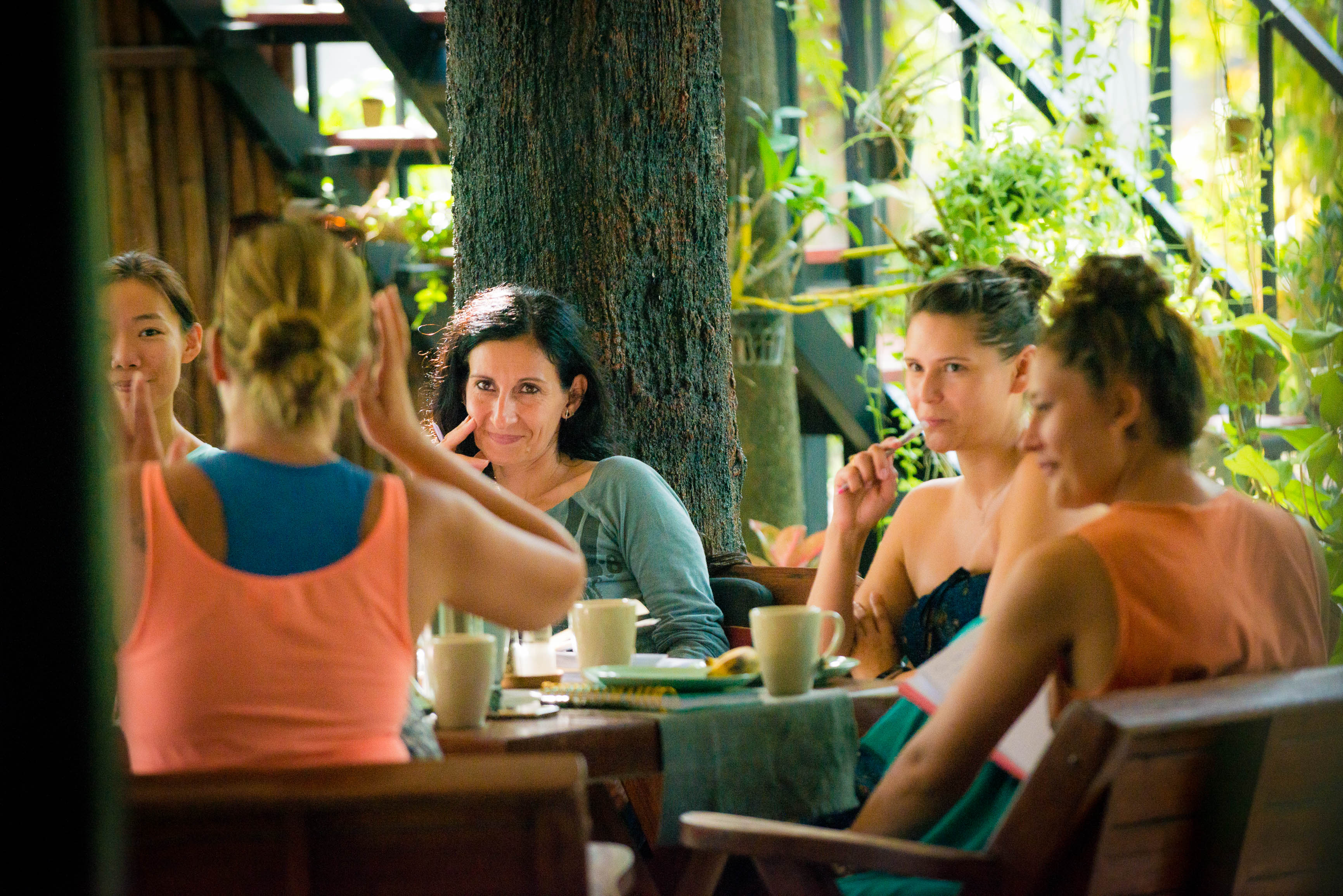 "I took away so many practical tools I could implement straight away." - Steph, Play Therapist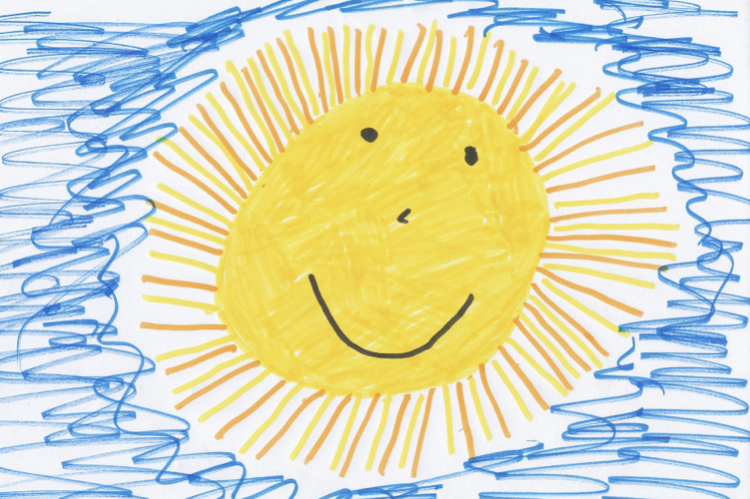 "If anyone is thinking of this kind of training DO IT NOW!!
Content,class timings,support throughout , all brilliant! As well as the lovely Laura you will connect with wonderful souls from all over the world all sharing their knowledge.
Be prepared to get inspired,motivated, educated, to laugh, get pulled right out of your comfort zone and be wrapped up in warm,kind , extremely friendly little bubble.
Can not recommend enough! GO ON DO IT."
- Christine, Kids Yoga Teacher & Founder of Sunkids Yoga